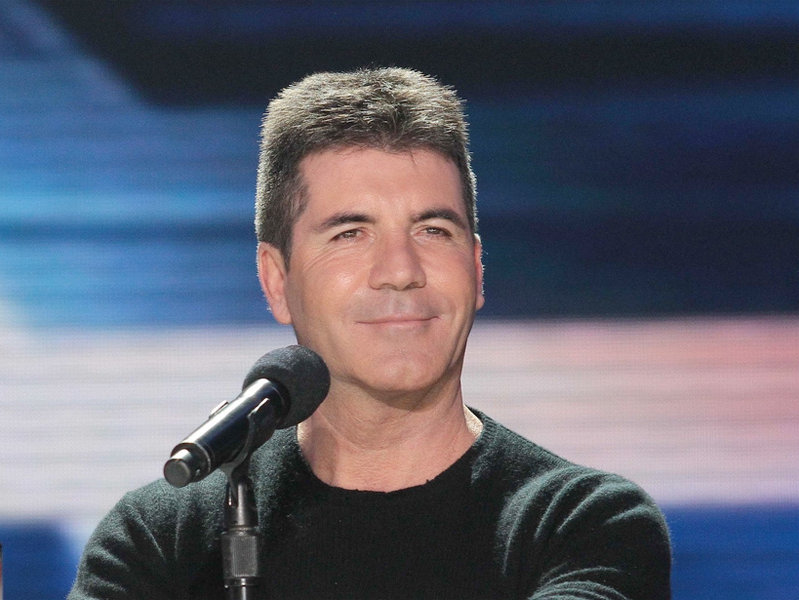 People we could do without
Regular readers of this column (and if you are not, why not?) know that periodically I write about people who should be famous for the stuff they do. They are generally unsung people who ought to be getting more attention for their work.
Well, there's a flipside to all of that, as well. We'll call it people who we could really do without.
Here we go.
State Sen. Glenn Grothman – This guy is an embarrassment to the State of Wisconsin and his senate district in West Bend. Three days after Christmas he issued a press release about Kwanzaa. The only way to do it complete justice is to let you read the entire thing.
"Why are hard-core left wingers still trying to talk about Kwanzaa – the supposed African-American holiday celebration between Christmas and New Year's?
"As has been well publicized, Kwanzaa is not some African or African-American tradition. It was invented in 1966 by Ron Karenga, a 1960s radical leader and founder of something called the "US Organization." This group, often referred to as the "United Slaves" is even more radical than the Black Panthers. The United Slaves killed two Black Panther members and Karenga himself wound up going to prison for assaulting some of his own members.
"Karenga was a racist and didn't like the idea that Christ died for all of our sins, so he felt blacks should have their own holiday – hence, Kwanzaa.
"Of course, almost no black people today care about Kwanzaa – just white left-wingers who try to shove this down black people's throats in an effort to divide Americans. Irresponsible public school districts such as Green Bay and Madison (and who knows how many others) try to tell a new generation that blacks have a separate holiday than Christians. Waring Fincke, left-wing West Bend lawyer and vice chair of the Washington County Democratic Party, encouraged people to learn more about Kwanzaa in a column in July. Fortunately, almost all black people ignore Waring Fincke and his ilk and their efforts to divide Americans.
"But why do they do it? They don't like America and seek to destroy it by pretending that its values as expressed in the Declaration of Independence and our Constitution, don't apply to everyone. Mainstream Americans must be more outspoken on this issue. It's time it's slapped down once and for all. With tens of millions of honorable black Americans in our country's past, we should not let a violent nut like Karenga speak for them. (By the way, after getting out of prison he was hired as a professor at California State Long Beach. When are we going to stop funding left wing nuts at our public universities?) The churches ought to be particularly appalled since Karenga thought Christmas was a white religion and was trying to draw black people from it. Be on the lookout if a K-12 or college teacher tries to tell your children or grandchildren it's a real holiday."
It's hard to know where to even begin on this one. But he said it a lot better than I ever could.
Taylor Swift – I love country music. My favorite artists are country stars. But Taylor Swift lost me from the first time I saw her. It was a Christmas special on television several years ago. She came onstage and announced she had been working on a new version of "Silent Night." She then proceeded to sing her new song, with the same words but new music. I barely heard the words. the sound I heard was Franz Gruber rolling over in his grave.
Simon Cowell – I like those reality singing and dancing shows. Cowell was kind of entertaining when he was on "American Idol," but his new show is a tribute to excess and totally phony bad feelings between the judges. Both "Idol" and "The Voice" have this show beaten, hands down.
Clay Matthews' hair – I love Matthews and think he's a fantastic player. But I'm sick of his hair. It's like e thinks he is Samson or something. He should learn from A. J. Hawk who cut his hair and became a much better player. It's hard to imagine Matthews being better but ... just sayin' ...
Music from the Attanasio Family – I really appreciate strong families. But I could use someone else to sing the national anthem at the Brewers' opener beside Mark's father, Joe. It's a tough song for everyone to sing and while his is passable, we could step it up a notch. We could also stand some relief from the family lobbying Summerfest to get a gig for his son's band, Pan Am.
Sheriff David Clarke – I keep putting him on all my lists, and he makes this one, too.
Whoopi Goldberg – She used to be funny. She used to be smart. You've got to wonder what happened to her.
Talkbacks
beefsupreme | Jan. 15, 2013 at 1:24 p.m. (report)
They need to replace his picture with one of Abraham Simpson. It would bring peace.
DowntownRed | Jan. 3, 2013 at 5:09 p.m. (report)
So you start with rant about how much you don't like a politician because of his statements that could be taken as racist and then dive into Taylor Swift and end with Whoopi Goldberg. Thank you for for proving that old people go off on meaningless random stories that have no end or purpose.
emills81 | Jan. 3, 2013 at 4:12 p.m. (report)
Things we could do without... Having to look at Begals eyebrows. You need to trim those caterpillars. They are way more out of control than Mathews hair.
Facebook Comments
Disclaimer: Please note that Facebook comments are posted through Facebook and cannot be approved, edited or declined by OnMilwaukee.com. The opinions expressed in Facebook comments do not necessarily reflect those of OnMilwaukee.com or its staff.