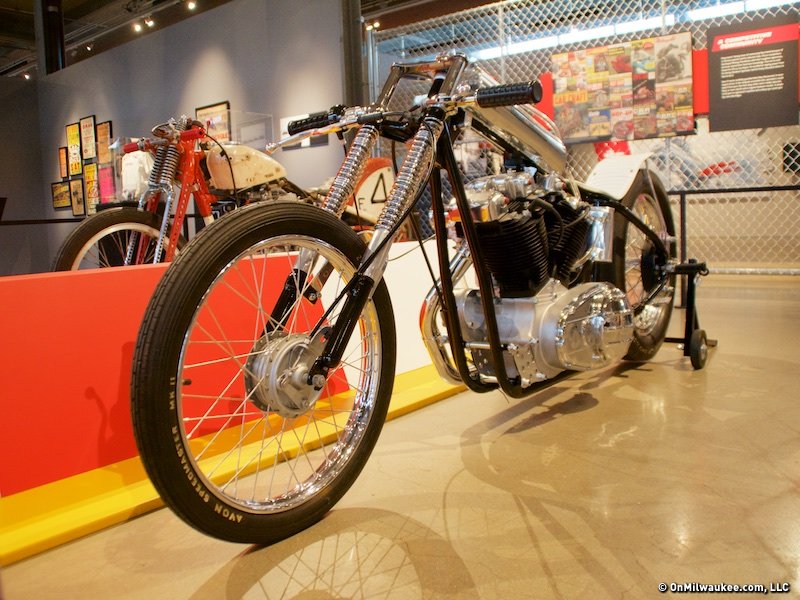 9 photos from the Harley-Davidson Museum's new "Drag Racing" exhibit
After spending most of my weekend at Pride Fest and the Milwaukee Pride Parade, I got pretty accustomed to "drag" meaning one thing. Today, when I got to preview the Harley-Davidson Museum's new exhibit, "Drag Racing: America's Fast Time," I had to shift gears and redefine the word.
"Drag Racing," which opens to the public tomorrow – Friday, June 17 – explores the history and culture of the men and women who are innovators, risk takers and obsessed with speed.
"Their ingenuity makes machines move at dizzying speeds," says David Kreidler, curator of the museum.
So how fast do drag racers go? It varies, but the fastest drivers in the world are top fuel dragsters who can hit speeds of 330 miles per hour in a quarter mile.
"The amount of speed depends on how much money you want to spend and how much risk you have in you," says Kreidler. "But jet fighter pilots and astronauts are the only other people on earth who understand what a top fuel driver goes through. It's quite the extreme sport."
The exhibit, located in the 10,000-square-foot Garage, is one of three race-themed special exhibits open this summer. It features numerous drag racing vehicles – motorcycles, cars and saws from a lumber mill (you have to see it) – and provides a visual timeline of the sport from its inception in the 1950s to the present day.
High points include the section on drag and diversity, which reveals how commonplace it was for white and black Americans to work together during a time in America when the two groups rarely mingled. Female drag racers, including Shirley "Cha-Cha" Muldowney, are also showcased, as is former Great Lakes Dragaway owner "Broadway Bob" Metzler.
The exhibit shows how drag racing inspired an art movement called Kustom Kulture and seeped into pop culture through movies, bikes, toys and more.
"Drag racing is and always has been for everyone and anyone, and it happens everywhere," says Kreidler. "For some, it's their life, but for many, it's a hobby – something they do on the side. Drag racing is comprised of people from all walks of life who want to push the limits of speed."
"Drag Racing: America's Fast Time" runs through Monday, Sept. 5.
Here are seven more photos of the speed-tacular exhibit:
1. The Beast
2. A long un'
3. An early dragster
4. Holes for speed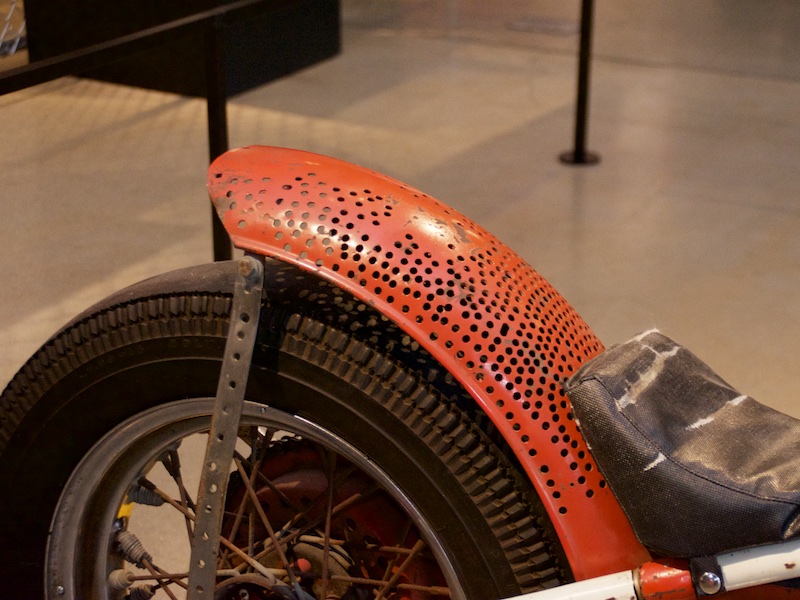 5. Drag-inspired bikes
6. Broken
7. Kulture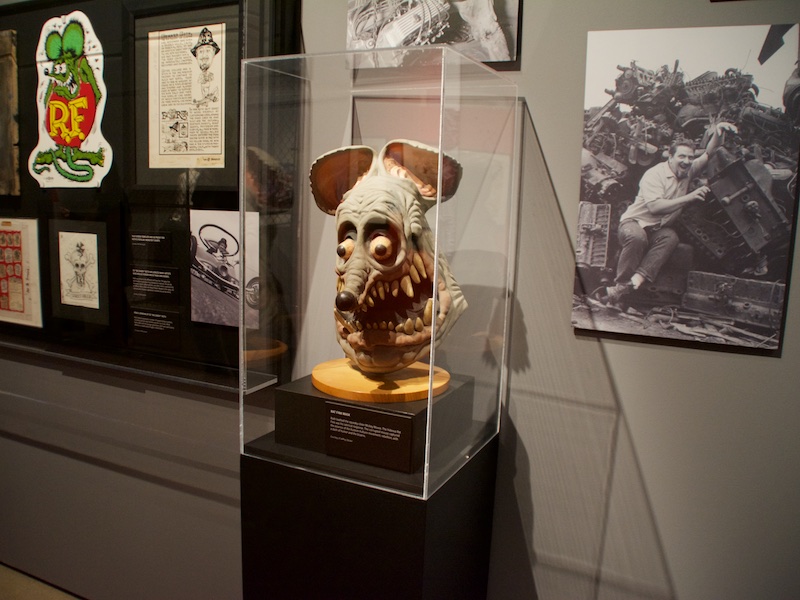 Facebook Comments
Disclaimer: Please note that Facebook comments are posted through Facebook and cannot be approved, edited or declined by OnMilwaukee.com. The opinions expressed in Facebook comments do not necessarily reflect those of OnMilwaukee.com or its staff.