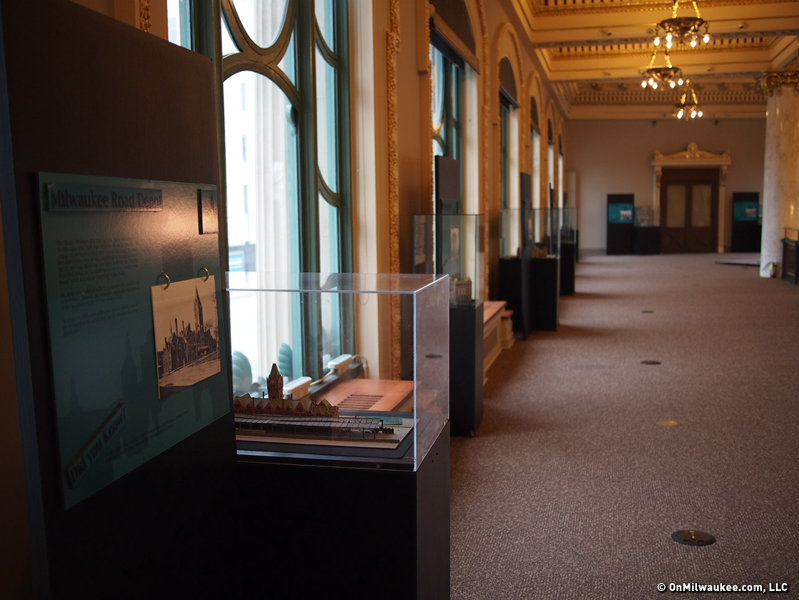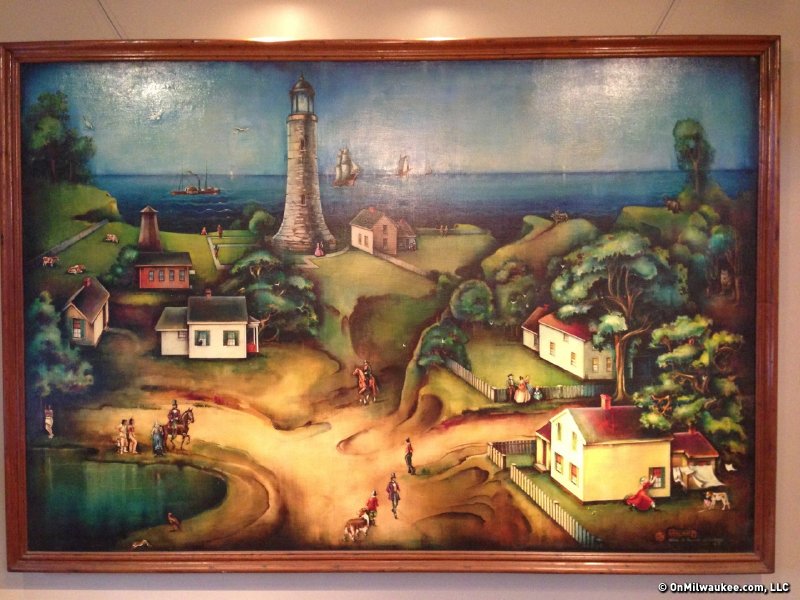 Why the Milwaukee County Historical Society rules
Until yesterday, it had been a while since I visited the Milwaukee County Historical Society. But now that I work Downtown again, I'm pledging to come back more frequently.
You should, too.
I stopped in to check out an exhibit called "Milwaukee in Miniature," which is a collection of the dioramas of Ferdinand Aumueller. These scale models depict Milwaukee landmarks as they were in the early 1900s, and the accompanying photos shows the buildings then and now. It's a fascinating look of the artist's work that he started in 1967. The free exhibit runs through January.
But there's so much more, too.
Once upon a time, I used to check out the society's photo gallery and records library. I found immigration papers for my great-grandparents and photos of the building where my grandparents met.
Yesterday, I spent some time looking at a whimsical painting of 1840s Milwaukee and learned a thing or two about Lake Emily, a four-foot deep lake that apparently still exists under NML headquarters. I had no idea.
I like the the Historical Society because it's free and quiet and usually empty and gives you a chance to investigate on your own. The miniature exhibit, for example, is neat because it puts buildings I've seen in photos into colorful, three-dimensional models. For me, anyway, it adds to my understanding of "old Milwaukee" when I can visualize these landmarks in this way.
In 2013, I'll make a point to visit more often. Hope to see you there.
Talkbacks
beefsupreme | Dec. 21, 2012 at 4:56 a.m. (report)
Beck's latest album also revisits the early 1900s. Check out almostaghost3000's YouTube channel if you haven't already.
Facebook Comments
Disclaimer: Please note that Facebook comments are posted through Facebook and cannot be approved, edited or declined by OnMilwaukee.com. The opinions expressed in Facebook comments do not necessarily reflect those of OnMilwaukee.com or its staff.