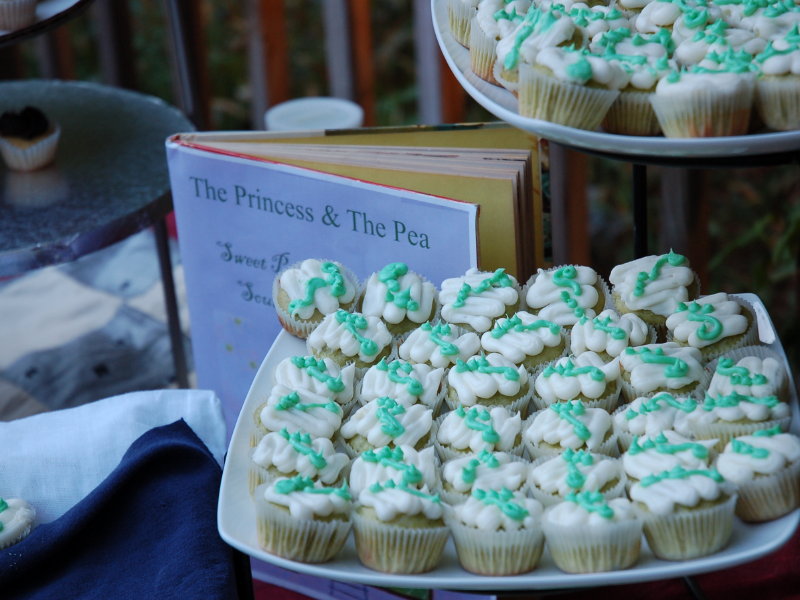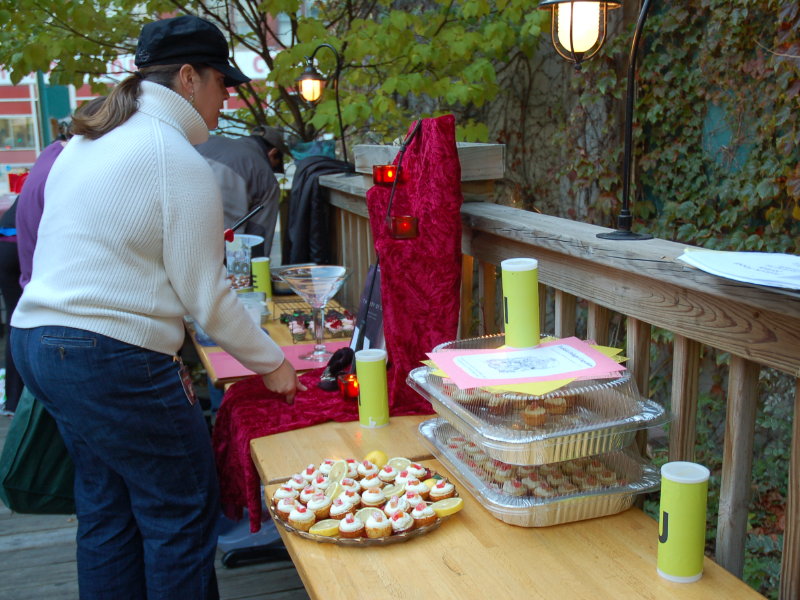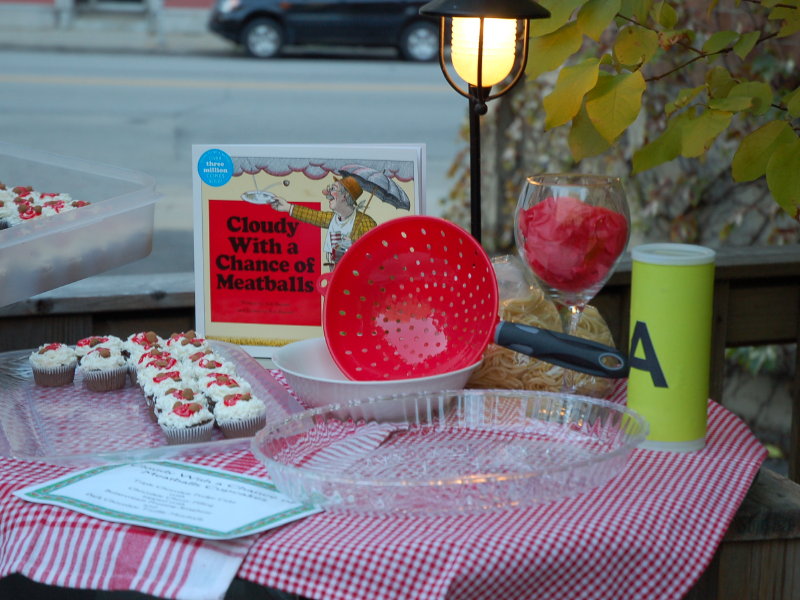 Cooking up community through cupcakes
It was only a matter of time before the cupcake trend collided with the craze of reality television competition (more specifically the Food Network's "Iron Chef: America") and a new version of local entertainment popped up on the radar. Enter Iron Cupcake: Milwaukee.

One part culinary creativity, one part an introduction and tribute to great local businesses, Iron Cupcake: Milwaukee presents attendees with a world of flavor and a sense of community.

The challenge's founder, Sandy Ploy, fondly refers to herself as the Milwaukee Cupcake Queen. The author of the "Nobody Puts Cupcakes in the Corner" blog, she collaborated with Chef Jeff Reinke to kick into motion a concept for monthly competition.
Upon discovering a shared affinity for experimenting with flavors and textures outside the box (namely tobacco, bacon, and chili pepper), they put each other to the task of a wasabi bake-off. In retrospect, it was the first Iron Cupcake: Milwaukee challenge.

"I moved here about 14 years ago from San Diego. For a long time, I hadn't really found my niche. While working on an article for Taste of Home magazine, I came across JohnnyCupcakes.com. The combination of cupcakes and crossbones seemed to embody all that I am-- very girly, but a little tough as well. Then I saw that other major cities had cupcake shops and knew Milwaukee was missing something," Ploy says.

The resulting monthly challenge is no longer a small affair. Focusing on a particular ingredient or theme, bakers are given guidance for recipe creation and an associated local business is connected to the event.

When the theme for cupcakes was spice, The Spice House was a contributing sponsor. When baker's were instructed to use coffee, Alterra Coffee was present with raffle items and support. Ploy's effort to connect baking and community has resulted in several alliances between Iron Cupcake: Milwaukee and local favorites like Boswell Books and Rishi Tea.

"I try to pair up with local businesses and we develop a theme based on what they do. It's an opportunity to promote their business and get some prizes and partners for the challenge. We also pick a local non-profit to benefit from the ticket sales each month," Ploy says.

This month's competition was perhaps one of Ploy's most creative. Asking bakers to create cupcakes based a book title or character, Iron Cupcake: Milwaukee paid homage to the simultaneously running Milwaukee Book Festival. Cupcakes themed for "James and the Giant Peach," "Cloudy with a Chance of Meatballs," and "The Joy of Sex" all coupled "book report" style displays with rich, sweet flavors.

"The cupcake craze really came out of "Sex & the City." But, I believe the single serve element as well as the cuteness of cupcakes applies to so many, whether it invokes a childhood memory or a quick guilty pleasure," Ploy says.

Currently, each competition permits 20 contenders, each bringing trays of cupcakes to the table for attendee tasting and analysis. For those looking to eat rather than bake, a $5 fee includes cupcakes, a beer ticket, and a raffle ticket. Of that $5, Ploy and other volunteers donate $1 to a charity of choice each month. The Iron Cupcake challenge itself is completely run by volunteers.

"Mostly our participants are amateurs, but as we grow, so does our baker's pool and we now have several local caterers throwing their hats in the ring," Ploy says.

The crowds of people at each and every event attest that Ploy hit the culinary mark but, as if that weren't enough, Ploy's influence goes well beyond the Milwaukee challenge. Her blog, "Nobody Puts Cupcakes in the Corner," has made its way around the world, consistently updated with event lead-up and follow-up results. She also provides readers with baking must have's, tips for baking, and examples of great cakes from around the world.

To accommodate out-of-town bakers, Ploy also created the Iron Cupcake: Earth competition. Run once a month, bakers concoct cupcakes using a special ingredient, and then post their recipe and photos of the baking process. Readers are able to vote for which contestant they believe best represents the special ingredient. Just over a year since the Earth competition was initiated, 325 bakers have represented 23 countries worldwide.

Following Ploy's model, others have initiated Iron Cupcake challenges in Chicago, Las Vegas, San Francisco, and London.

The next Iron Cupcake: Milwaukee challenge takes place Monday, Nov. 16 at 6 p.m. November's theme is "extreme chocolate" highlighted by a partnership with Indulgence Chocolatiers and benefiting Gilda's Club in Shorewood. This event will be at Iron Cupcake: Milwaukee's new location, Moct Bar, 240 E. Pittsburgh Ave.
Facebook Comments
Disclaimer: Please note that Facebook comments are posted through Facebook and cannot be approved, edited or declined by OnMilwaukee.com. The opinions expressed in Facebook comments do not necessarily reflect those of OnMilwaukee.com or its staff.