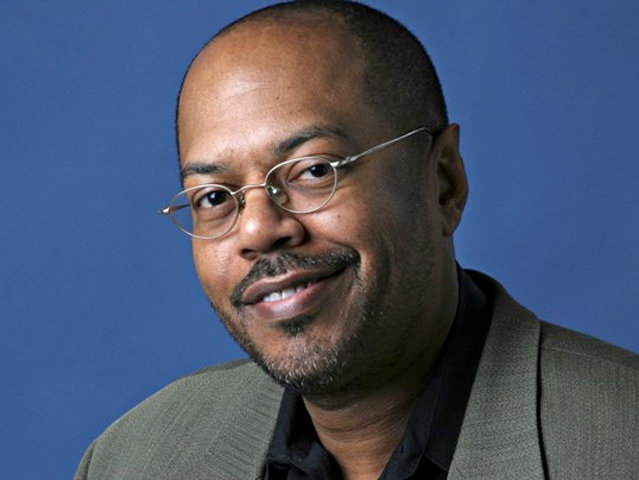 Former Milwaukee reporter hits it big in D.C.
A former Milwaukee reporter was named to one of the most influential positions in journalism last week.
What made Kevin Merida's promotion to managing editor of the Washington Post all the more satisfying to some folks was that he started his newspaper career right here in Brewtown.
"Yes, I remember Milwaukee," he told me last week just days after announcing his big new job. "It was a great place to live and I imagine it still is."
Merida, 56, was named managing editor in charge of news and features last week for the Washington Post, a legendary print institution renowned for groundbreaking stories like the Watergate burglary investigation by Bob Woodward and Carl Bernstein that ended up toppling a president in the 1970s.
Merida has had a diverse career at the Post since joining the staff 20 years ago. He's been a national writer, columnist and national editor as well as authoring several books. His promotion last week not only signaled another step in his personal advancement but managed to add another footnote to this year's Black History Month.
Merida is the first African-American to hold that position in the history of the Washington Post.
According to Washington Post executive editor Marty Baron, Merida was sleeted for his unique qualities as a reporter, writer and manager.
"He is a journalist of remarkable accomplishment, but also a warm and caring colleague," said Baron.
Many of the reporters who worked with Merida during his stint at the old Milwaukee Journal during the early 1980s remember Merida as an ambitious young Metro reporter who broke several big stories during his short time in town, including landmark investigations of drug rings that involved "T's and blues' amphetamines and a dog-fighting ring that operated widely in southeastern Wisconsin.
A native of Washington D.C., Merida left Milwaukee to work at the Dallas Morning News where he covered national politics and rose the rank of assistant managing editor before joining the Post.
I still remember Merida as one of the first people I met after arriving in Milwaukee back in 1981.
Frankly, he was a dynamo in the newsroom who was clearly destined for bigger things; when he was hired in Dallas, I drove with him to his new state on a memorable road trip that helped cement our longtime friendship.
When news of Merida's promotion broke last week, many of our colleagues reacted with a sense of pride and accomplishment that another barrier for African-American journalists had been broken.
When I shared the news with a retired Journal editor last week, he seemed upset that the AP report mentioned race at all.
"You mean to tell me in 2013 it's still news that he's the first black managing editor!" he exclaimed.
The former editor is white so I think he really didn't get why so many black journalists saw Merida's promotion as such a big deal.
I managed to reach Merida last week to congratulate him and ask if he had any fond memories about living and working in Milwaukee.
He did.
"I loved just going to the neighborhood taverns, checking out the Friday nigh fish fry," he said. "Throwing Frisbees on the lakefront.
I loved covering Summerfest. Loved hanging out at the Coffee Trader."
(You know you're talking to someone who hasn't been in town awhile when they start reminiscing about the Coffee Trader.)
After a week of receiving praises from friends and colleagues, Merida told me he was ready to roll up his sleeves and get to work maintaining the Post's stellar reputation.
Merida will be in charge of most of the news operations at the Washington Post, an enormous job that will require dealing with the changing dynamics of the industry like most big city papers across the country, including Milwaukee.
Merida always been an "old school" guy in his approach to journalism; I imagine he'll be forced to adapt to the new age media but due to his work ethic and personal standardsI have no doubt he'll continue to be successful.
I'm glad that I got to know him as a friend when we were both starting out as young reporters in Milwaukee.
And I made sure to tell him; yes it is still a great place to live.
Facebook Comments
Disclaimer: Please note that Facebook comments are posted through Facebook and cannot be approved, edited or declined by OnMilwaukee.com. The opinions expressed in Facebook comments do not necessarily reflect those of OnMilwaukee.com or its staff.