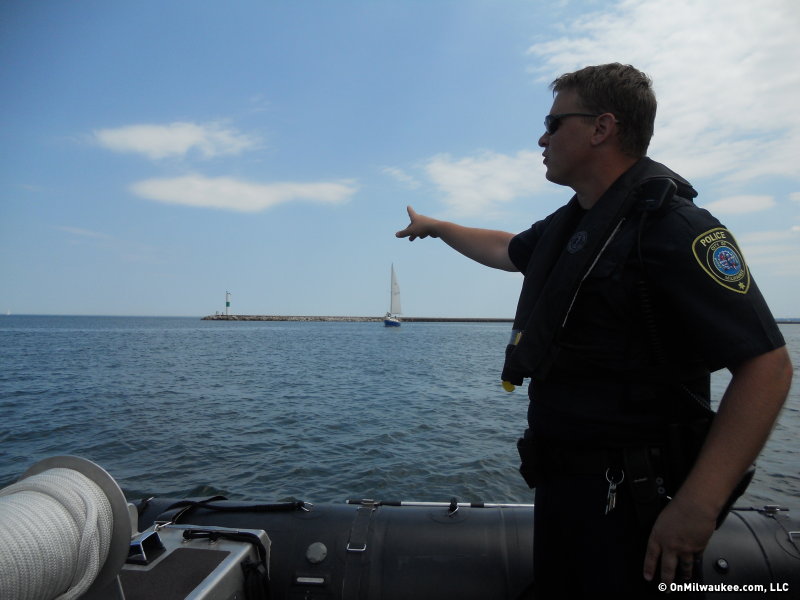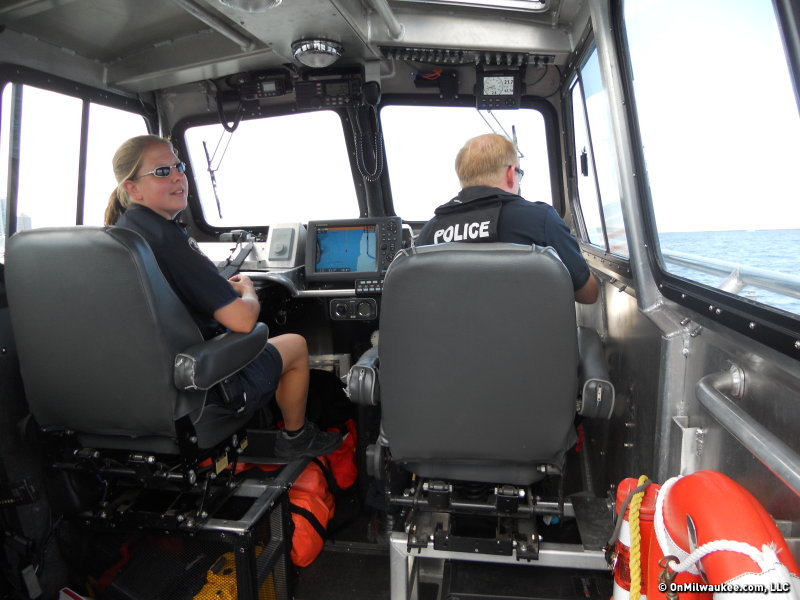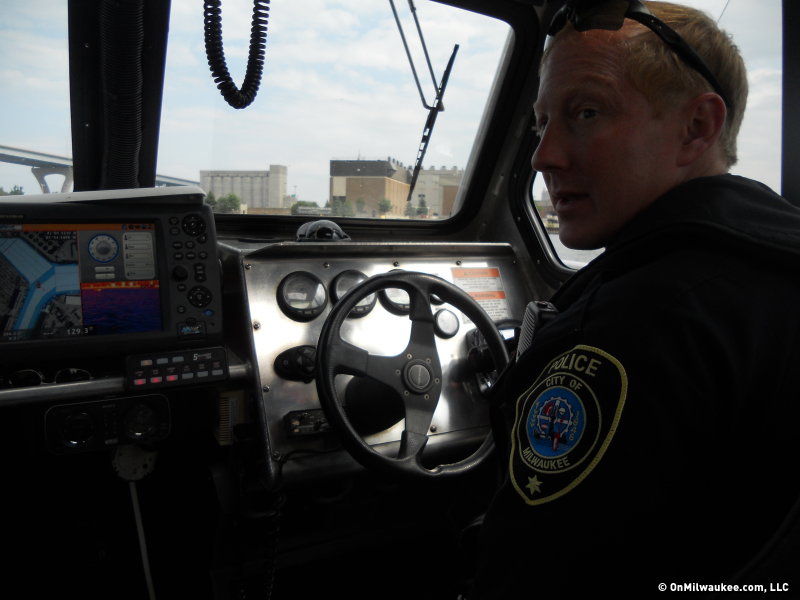 Afloat with the force: A day on the water with the MPD Harbor Patrol
Summer in Milwaukee means soaking up as much fun and sun as possible before the cold weather returns.
Luckily for us, there's plenty of beach and patio space to do it from – and for the especially lucky, summer means pulling the boat out of storage and setting sail.
Not everyone on the water has their sea legs, though, and that's where the Harbor Patrol comes in. The men and women of this special division of the Milwaukee Police Department are tasked with keeping an eye out for the safety of everyone on the water, and recently I had the opportunity to ride along and witness, first-hand, how they operate.
"Milwaukee, most people don't know, is one of the busiest recreational ports on the Great Lakes," said Officer Christopher Boss, who, along with Officers Wyatt Graikowski and Nicole Gengler, took me out on patrol for the afternoon. "The recreational boating crowd is pretty dedicated here; we have a lot of people from out of state."
The harbor patrol officers are on the water for approximately six months from April to October, and are also on call during the winter months for distress calls and search and rescue. They, along with the Department of Natural Resources and Coast Guard, help safeguard Milwaukee County's lakefront and rivers.
"We are dependent upon the Coast Guard as much as they are dependent upon us," said Boss. "They have certain restrictions; we can work beyond those restrictions. We team up with them on a daily basis for training, for operations, for special events, for Summerfest."
The average number of occurrences the Harbor Patrol deals with depends on the day, the weather and a variety of other factors, but the peak summer season obviously keeps them the busiest.
"It gets very busy out here," said Boss. "People come to enjoy the water; at the same time they want to enjoy the festival season. With Lakeshore State Park as well, there's places for people to actually stay the night easily adjacent to the Summerfest grounds, so we spend more time within that area."
What the patrol does, however, is far from television-inspired boat chases (even though the police boats can top out at 50 miles per hour). Rather, much of what the Harbor Patrol does is based around boater safety.
"It relates a lot to rules of the road. There's 'rules of the road' out here that unfortunately people are less familiar with than they would be on the road," explained Boss. "Unfortunately, there is very little in the way of getting a license like getting a car. The best the state has been able to do is requiring a boater's safety certificate for power boating if you were born on or after a certain date in 1989.
"People don't have the training that I would deem necessary to come out on to especially a lake like Lake Michigan, where things can change quickly. The water right now outside of the wall is only 58 degrees. If you're doing something you shouldn't be doing and somebody goes over the side, the person in the water has a minute to control their breathing, they have five minutes of actual useful motion with their arms and legs, and then they're dead inside of an hour."
Consequently, most of what Boss and his fellow patrol officers deal with is safety checks and violations to make sure people are as prepared as they can be on the water.
"Obviously we have to have probable cause to stop a boat, a reason to stop them, like if their registration isn't valid, or if they're doing something stupid going through the gap," said Graikowski. "We stop the boat and we do a safety check, make sure everything is in order: their PFDs (personal floatation devices), a throw-able if you're over 16 feet, the right amount of fire extinguishers and other things like that."
Page 1 of 2 (view all on one page)
Next >>
Facebook Comments
Disclaimer: Please note that Facebook comments are posted through Facebook and cannot be approved, edited or declined by OnMilwaukee.com. The opinions expressed in Facebook comments do not necessarily reflect those of OnMilwaukee.com or its staff.