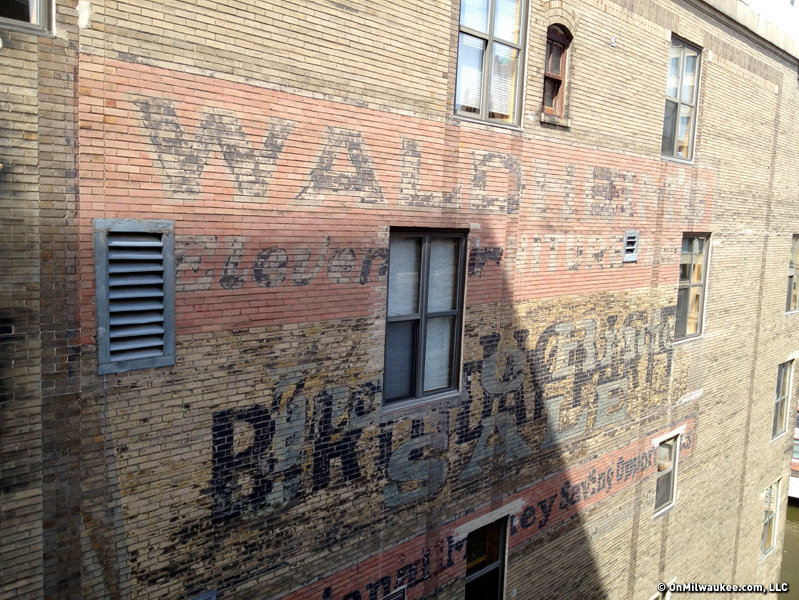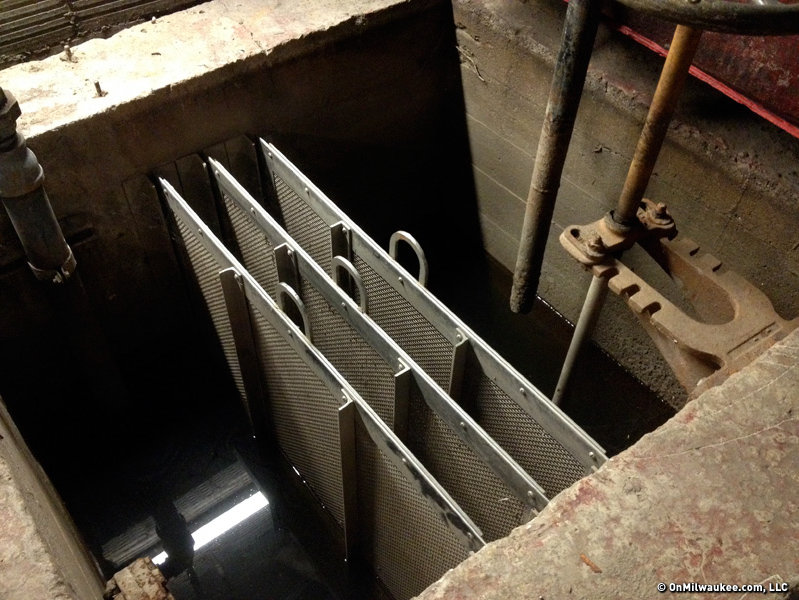 Urban spelunking: Riverside Theater
In some ways the Riverside, 116 W. Wisconsin Ave., has always been the theater that almost never was.
Erected in 1928 as part of the new Empire office building – which replaced a previous Empire Building on the site – The Riverside Theater (which was designed by Kirchoff and Rose) opened just before America plunged into the Great Depression.
Somehow, the theater – the bread and butter of which was vaudeville – survived.
But vaudeville also took its final bow in the first half of the 1930s and still the Riverside survived.
Long since recast as a film house, the Riverside fell on tough times and by the dawn of the 1980s, there was a move to close the theater once and for all.
"It was literally one crazy man that was saying, 'no, we have to save it,'" says Andrew Nelson spokesman for The Pabst Theater Organization, which now runs the venue. That crazy man, says Nelson, was Joseph Zilber, whose Towne Realty bought the theater in 1962 and still owns it today.
"Even internally, his staff was arguing against Joseph Zilber, saying, 'you can't make money here, there's nothing to do, it's way too big.' They wanted this made into additional offices. There was talk also of making it a beer garden, which is interesting.
"It was either fix it or gut it and do something else with it. They were going to remodel it and do offices or whatever."
Other ideas floated at the time were for a retail center or a parking structure.
Zilber won and fix it he did. An intensive renovation was undertaken in 1984 and for the next decade, the Riverside hosted performances by the likes of Aerosmith, Bruce Springsteen, the Beach Boys, Johnny Cash and Ray Charles.
"They had all the big names in the late 1980s and early '90s," says Nelson, including, he adds, "my favorites, DJ Jazzy Jeff and the Fresh Prince in 1990 and Marky Mark and the Funky Bunch in '92."
Concerts continued under another operator for another decade but the theater seemed to dip into limbo again before Michael Cudahy's Pabst team stepped in in 2006. Since then, the 2,460-seat entertainment palace has been livelier than perhaps ever, hosting the likes of Neil Young, Paul Simon, Jerry Seinfeld, Bill Cosby.
"It's had a tumultuous life span," says Nelson. "It struggled right from day one. It was kind of off and on."
But there were long runs of incredible activity. In the vaudeville and post-vaudeville era, Abbott and Costello, Red Skelton, Judy Garland and the Three Stooges appeared on its stage.
By the '50s, folks could see Chuck Berry and Frankie Avalon at the Riverside.
"When vaudeville ended ... it became mostly a film house until the '70s," says Nelson, who has taken an interest in the history of the venues his group runs and has been delving into archives to learn more.
"When I asked my parents if they had any memories of the theater their memories were of film. They saw 'Ben-Hur' here and stuff like that."
Page 1 of 2 (view all on one page)
Next >>
Facebook Comments
Disclaimer: Please note that Facebook comments are posted through Facebook and cannot be approved, edited or declined by OnMilwaukee.com. The opinions expressed in Facebook comments do not necessarily reflect those of OnMilwaukee.com or its staff.