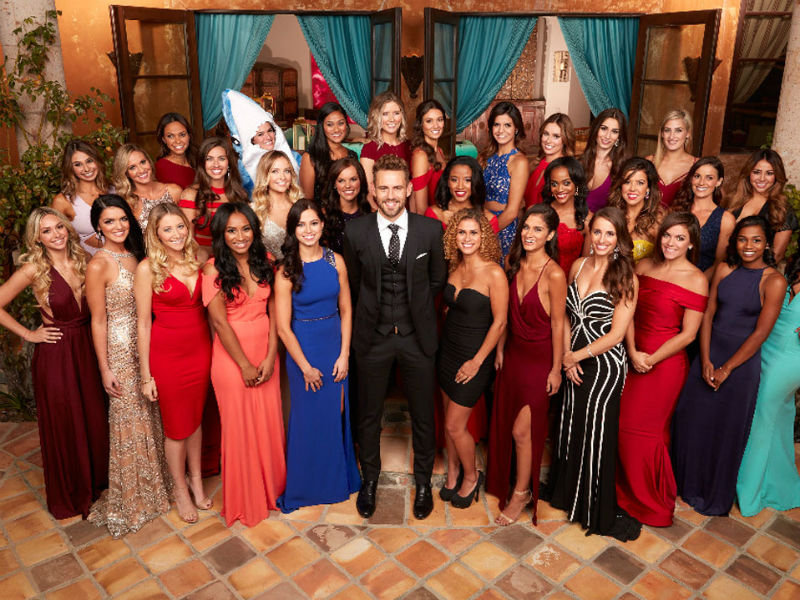 LISTEN: Two "Bachelor" rookies dissect the Wisconsin-tastic season premiere
The season premiere of ABC's "The Bachelor" was already going to be interesting enough for Wisconsinites, given the local roots of the eligible man himself, Nick Viall, who is from Waukesha and graduated from UW-Milwaukee.
But add in a couple other area connections – Dallas attorney Rachel attended Marquette Law School and Nashville neonatal nurse Danielle M. is originally from Germantown – and a couple of OnMilwaukee staffers who'd never watched an episode of the show decided to take the plunge.
When the usual array of beautiful, dramatic absurdity was supplemented by three particularly preposterous people – the overly quirky Josephine, who talks to animals and introduced herself to Nick with an uncooked hot dog they ate "Lady and the Tramp"-style; the self-obsessed, anti-self aware and hyper-sexual Corinne, who took the first kiss of the season; and outstandingly outrageous Alexis, an aspiring dolphin trainer/hot mess who ditched the typical dress and wore a dolphin costume that was actually a shark costume – sports editor Jimmy Carlton joined pop culture Matt Mueller in watching, dissecting, embracing and going fully down the rabbit hole of the show for the first time.
In the 12th episode of OnMilwaukee's podcast, The Postgame Tailgate, Jimmy and Matt discuss "The Bachelor" season premiere, especially the local elements, read some entertaining biographical factoids about the women and wonder whether Alexis could parlay her appearance into a TLC spinoff series called "I Secretly Think I'm a Dolphin." They also talk about the Packers, who won on Sunday against the Lions, capturing the division and clinching a playoff spot. It's the ultimate Postgame Tailgate podcast: pop culture and sports with a local flavor.
Listen to the episode below or on our SoundCloud station and don't forget to subscribe to The Postgame Tailgate feed on iTunes or through the Podcasts app on your mobile device. You can follow The Postgame Tailgate on Twitter, as well as Jimmy, Matt and OnMilwaukee.
Tell us what you think, let us know if you're #TeamDolphin or #TeamShark, leave a rating/review of the podcast and enjoy!
Facebook Comments
Disclaimer: Please note that Facebook comments are posted through Facebook and cannot be approved, edited or declined by OnMilwaukee.com. The opinions expressed in Facebook comments do not necessarily reflect those of OnMilwaukee.com or its staff.