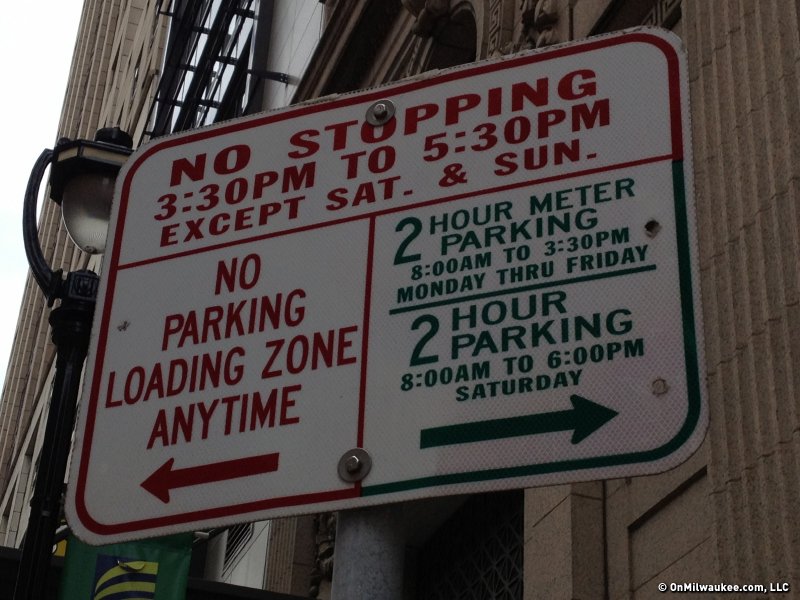 Ticket Ninja pays your parking tickets for you
Parking tickets are society's most frustrating common denominator. No matter who you are, if you go over that two-hour limit or park within 10 feet of a fire hydrant, you're getting slapped with a fine.
The headache intensifies when you rediscover the ticket on the floor of your car two weeks later, having forgotten it entirely, only to find that the fine has increased by $10.
Enter Milwaukee Ticket Ninja, brought to you by software engineer Nick Gartmann.
"I'm notorious for forgetting to pay my parking tickets," said Gartmann. "I stick them in the console in my car and forget about them until the letter comes in the mail a month later telling me that I've completely missed it and the price has doubled or they're going to suspend my registration because I've forgotten to pay. I heard from a couple of other friends who have similar issues, one of whom actually got their car towed because they had too many outstanding tickets ... this really shouldn't have to be a problem like it is."
To ensure that he never again had to deal with a late fee, Gartmann wrote a program to monitor the City of Milwaukee's online parking citation record for his license plate number. The idea quickly caught the notice of friends, who began to ask him if he could monitor their vehicles' license plate numbers as well.
Ticket Ninja users provide their credit card number and license registration. Gartmann uses Stripe.com, who guarantees secure information storage. Ticket Ninja is free until the customer's first ticket, when it deducts the fine from the account, plus a $5 fee (the City of Milwaukee charges $2 to pay a ticket online, and Gartmann charges $3 for Stripe's secure storage). Thus, a $20 ticket costs a Ticket Ninja user $25.
But take a gander at the city's list of parking citation types and fees, and the potential for savings become clear. Those particularly forgetful drivers will probably break even by avoiding a $5 late fee, and could even come out ahead (some citations, like night parking, charge an increase of $15 after 58 days).
Ticket Ninja has steadily gained a modest following, with over 1,000 page views in the site's first few weeks. Gartmann has even expanded the service to include Madison and Chicago.
"I've been surprised at the adoption," he said. "I thought maybe I was the only forgetful person with parking tickets but it turns out quite a few people are."
Plus, users of Ticket Ninja can feel free to take out their frustration on the ticket itself.
"The big benefit is there's that frustration and anger you get when you see your parking ticket on your dashboard. Now you can take the ticket and rip it up and throw it away and forget about it," said Gartmann. "And there are no consequences because it's going to get paid, it's taken care of, you don't have to think about it anymore."
So where in Milwaukee are you most at risk for a parking ticket?
Gartmann reports that he is personally prone to receive the most number of citations in Bay View, where his girlfriend lives, but he does not currently have the ability to track where his customers got ticketed.
"That's not posted online. But I'm working on trying to find a way to get access to that data," he said.
He's also collaborating with coworker Josh Holtz to create an app called "Goodnight Car" that automatically registers the user's vehicle for night parking. "We (focus on) a couple ideas around Milwaukee parking, because that's a problem we all tend to have," he said.
For more protection against parking citations, visit parkmilwaukee.com to get all the details on parking regulations, permits, citations, lots and structures.
fwcyzsatbyzwfztuxyreutust
fwcyzsatbyzwfztuxyreutust
Facebook Comments
Disclaimer: Please note that Facebook comments are posted through Facebook and cannot be approved, edited or declined by OnMilwaukee.com. The opinions expressed in Facebook comments do not necessarily reflect those of OnMilwaukee.com or its staff.