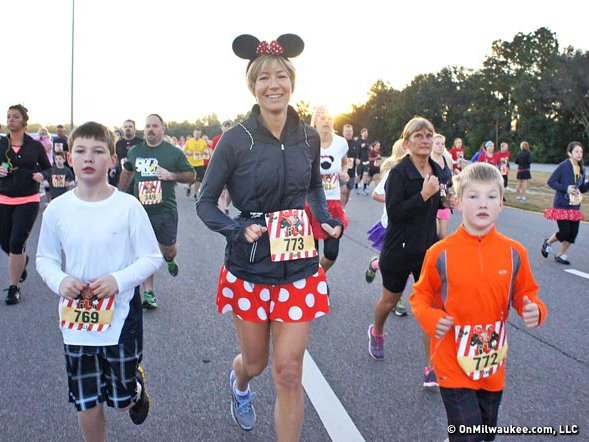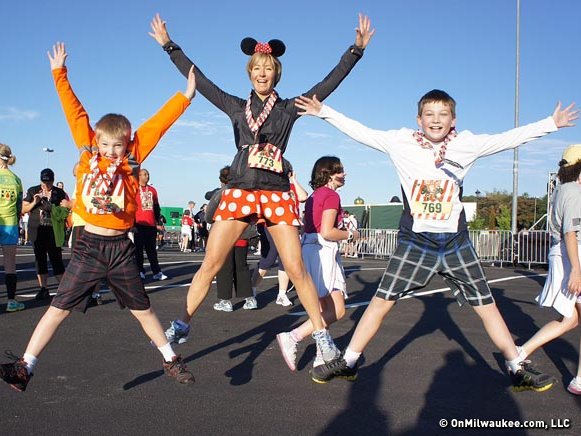 New Berlin mom ready to run 218 miles in nine days
Anne Coffman has helped people with disabilities throughout her career as a physical therapist, always in short bursts of exercise and coaching.
In contrast, her next session – devoted to helping people with multiple sclerosis – will stretch for nine days and 218 miles.
The 43-year-old mother of two from New Berlin will set off Monday on the steamy 15th section of the MS Run the US Relay organized by Ashley Kumlien. Runners in the inaugural relay have covered more than 2,000 miles since the start in Los Angeles on April 15. Their efforts have raised more than $115,000 to support research for a cure, to date.
As she runs along the roads across Iowa and a part of Illinois, Coffman will carry with her stories written by people with MS, including a 21-year-old girl who learned she had MS when she started to lose her sight and a patient who waited in a nursing home for four years before receiving the equipment necessary to live at home.
"I'm running for these people who struggle every day of their lives," said Coffman, a Whitefish Bay Dominican alum. "I think that will help with the mental fatigue that is going to come every day.
"I understand the neurological process and how little we know about it, and how badly we need research to find out what to do."
As she trained and talked with others about the relay, Coffman was struck by how many people commented to her that they had a friend or a relative with MS.
At least 2.1 million people worldwide and 10,000 in Wisconsin have the debilitating neurological disease, according to statistics from the National MS Society. MS strikes women at roughly two to three times the rate of men.
Coffman signed on for the relay in part because of Kumlien's commitment, passion and dedication to her mother, who has lived with MS for 30 years.
"It is just her life's ambition to find a cure for MS, and I want to be a part of that," Coffman said.
Coffman's commitment to run 218 miles is remarkable, especially for a woman who "hated running until two or three years ago.
"Running was what I did when I couldn't get to the gym and had no other choice," she said.
A group of co-workers attending a conference in New Orleans coaxed Coffman into running the Rock 'n Roll Half Marathon there in 2010, and her attitude changed. Since the 2012 Lakefront Marathon in October, she has finished 10 full marathons, including back-to-back outings on a weekend in May to prepare for the MS Run the US relay.
She'll run a marathon every day for her nine-day portion of the relay, with confidence and 120 podcasts loaded on her iPod.
"I think that I'm trained for it, and have done enough of these long runs to know that if you run slow and long it is not that hard from a muscle perspective," Coffman said. "My main thing is I have no time expectations for myself. I don't want to do it faster than five hours any day, and if I take up to six, I have no problem with that."
Kumlien, a 29-year-old fitness coach from Brookfield, will be with her, lending support and sharing the lessons she learned from her solo run across the U.S. in 2010. As the organizer of the relay, she has observed each of the runners and celebrated their achievements.
"What stands out most, at the end of their segments, all of them have walked away and told me it has changed their lives for the better, in a big way," said Kumlien, 29. "What they've gotten out of it emotionally, and the communities we've connected with, is more than I could imagine."
Click here to learn more about the MS Run the US Relay and to donate to Coffman's effort.
Facebook Comments
Disclaimer: Please note that Facebook comments are posted through Facebook and cannot be approved, edited or declined by OnMilwaukee.com. The opinions expressed in Facebook comments do not necessarily reflect those of OnMilwaukee.com or its staff.