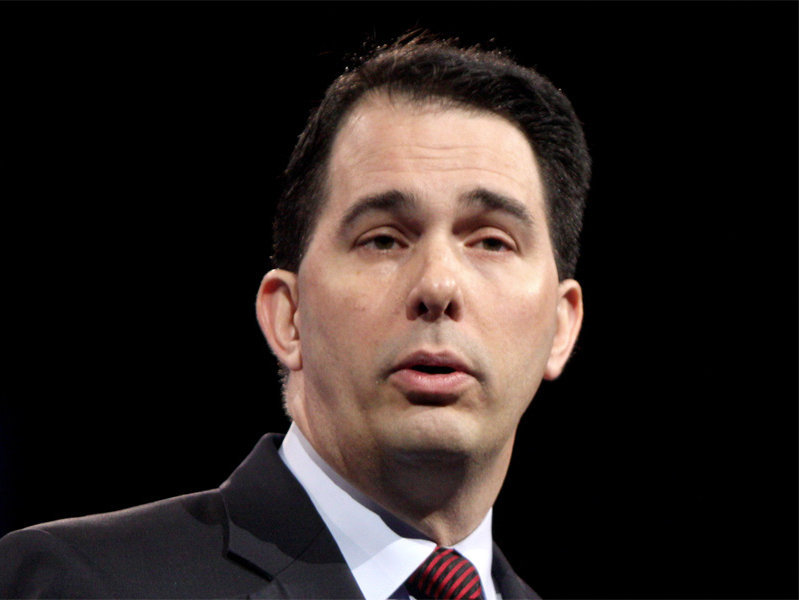 No wonder Walker doesn't like contracts
Last week, I got an official-looking envelope in the mail from my employer, the Milwaukee Public Schools. It didn't start with "Congratulations," but it was written in such a way as to make me feel lucky that I am not so sufficiently awful at my job that my teaching contract would be terminated for next year. In other words, kids, I'm still gainfully employed until at least June 2015.
However, I noticed this long and intimidating section of the letter: "In the event the teacher unilaterally terminates his/her employment during the contract term, the teacher will be responsible for paying liquidated damages in the amount of $1,000 if the resignation occurs during the months of July or August. If the teacher resigns between September 1 and the last day of the school year, he/she will be responsible for paying liquidated damages in the amount of $2,000."
In other words, because MPS is willing to put some faith in me for another term of employment, they expect me to do the same and stick around until the end of the contract. If I don't, there are some consequences for me. Not like jail or anything, but enough to know they mean business.
That's the thing about a contract: It holds not just one side to a legally binding set of circumstances, but both. Coming to an agreement is called bargaining not because one side gets a deal (though that sometimes happens), but because of the give-and-take where both sides know they are on a – if not necessarily the – hook.
On the same day I got that letter, I saw the news the Wisconsin Gov. Scott Walker was refusing to commit to serving a full four-year term if the people re-elect him this fall. He's signing up to do a job that comes with a particular length of contract, and, unlike someone like me who has to serve the whole length of the contract or suffer the consequences, Walker wants to leave himself an out.
This is smart from his point of view, I guess (I hesitate to put myself in Walker's mind or shoes or merely area code for that matter, but there's a certain social, um, contract here between reader and blogger and I won't let you down). People who don't live in Wisconsin keep talking about how Walker is a top prospect for the 2016 Republican Party presidential nomination. At the very least, people say he might be a vice-presidential prospect because President Romney credits Paul Ryan for turning Wisconsin Red in 2012.
Fans of "Veep" or "House of Cards" might be thinking of other reasons why Walker might not serve four years. But that's TV, people.
Sure, Barack Obama didn't serve all six years of his Senate term. And, sure, George W. Bush didn't finish his second term as governor. And, sure, Bill Clinton didn't, etc. The act of leaving mid-term isn't necessarily a poor harbinger. Depending on who you ask, those presidencies turned out okay (I said depending on who you ask. Put the pen down!).
But still, there's something dismissive about the attitude Walker shows here, something that suggests he knows his stay in Madison is temporary and not deserving of his full attention.
In fact, it brings to mind something else about Scott Walker from his days as Milwaukee County Executive. He promised, when running in 2002, to collect a reduced salary from the office. He maintained that promise when running for a full term in 2004.
But then he ran for governor in 2006, and suddenly that sacrifice made sense: He was willing to take a lower salary to score political points on his way to Madison. After he flamed out of the 2006 primary, he started drawing the full salary of the Milwaukee County Executive. It was his right, of course, but it kind of seemed like he was taking a consolation prize.
And here we are again, with Walker talking to us, his constituents, as if we are the consolation prize, as if whatever office he's in now is just a stepping stone on the way to something bigger.
You can't do that when you have a contract. I'm a lowly teacher, not something awesome like governor, and even I know that.
Facebook Comments
Disclaimer: Please note that Facebook comments are posted through Facebook and cannot be approved, edited or declined by OnMilwaukee.com. The opinions expressed in Facebook comments do not necessarily reflect those of OnMilwaukee.com or its staff.