Building a bug-out-bag is a smart idea. Whether preparing yourself for a tornado or something more sinister (like the zombie apocalypse, for example), experts suggest you have three days of supplies on hand for whatever life throws you. Publisher Andy Tarnoff did the taste testing so you don't have to. Read more...
Editors' Pick
Points East Pub scores its fourth straight victory in the OnMilwaukee readers' poll for best wings. Elsa's, which finished third last year, takes over the No. 2 position in 2017.
See more stories in Dining …
Milwaukee Area Event Calendar
Today's featured events
7 p.m. at Downtown Milwaukee
More Featured Articles
Fein Brothers - sponsor of OnMilwaukee Dining Month - is having a huge inventory reduction sale this week, from Thursday to Saturday, Oct. 19-21. Since there are just 66 days until Christmas - but who's counting, right? - I was tasked with stopping over to make a little kitchen wish list.
See more stories in Dining …
Taking kids out for sushi could very easily be a waste of money - especially with picky, noodle-focused eaters like the author's were for years.
See more stories in Dining …
Banana mush. The name says it all. Sort of. Not really, though. While the actual contents and nutritional value of Jimmy's Famous Banana Mush are far from gross, the name and appearance and overall presentation of the dish make it eligible to be featured in this series.
See more stories in Dining …
Sponsored Content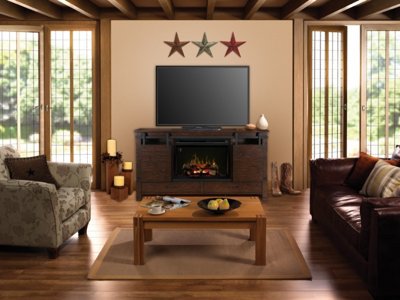 While much of the focus at OnMilwaukee is on all of the amazing restaurants and bars we have in the Milwaukee area, at Steinhafels, we like to show you some unique ways you can entertain in the home - such as our wide selection of fireplaces.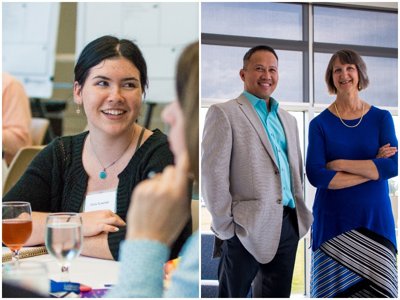 There's an entrepreneurial energy that is uniting Concordia University Wisconsin and connecting the Northshore campus to the greater community - such as its significant role in the Healthcare Innovation Pitch (HIP) program.
From Our Partners
5 Songs We Can't Stop Listening to is a collection of our newest favorite songs. And Every week we ask an artist that we love to tell us about the music they love. Listen to the whole thing in the player below. The post 5 Songs We Can't Stop Listening To appeared first on 88Nine Radio Milwaukee.
See More Stories From 88Nine Radio Milwaukee …
Fro Zone, the first restaurant of its kind to offer these Thai-inspired ice cream rolls in Milwaukee opened its doors on June 1. Since then, the line has been consistently out of the door. Fro Zone gets its name from a Disney "Incredibles" character with freezing abilities.The trend has been all over Instagram and Facebook [...] The post Thai-Inspired Ice Cream Shop Hits Milwaukee appeared first on Media Milwaukee.
See More Stories From Media Milwaukee …
Last month, Quincy's family said a group of teenagers nearly hanged him in what they're calling a racially motivated crime.
See More Stories From WISN 12 …
Milwaukee has a new library.† And, as far as libraries go, it's gorgeous. "It's not your grandma's library," says OnMilwaukee's Bobby Tanzilo, who visited the new branch ahead of its official opening ceremony over the weekend. † Check out the new, super modern Mitchell St. Library appeared first on 88Nine Radio Milwaukee.
See More Stories From 88Nine Radio Milwaukee …
Coming Soon On OnMilwaukee.com…
Women's Club Athenaeum
New Arts @ Large home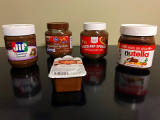 Nutella taste test
A visit by design