In celebration of May Day, a traditional holiday in Europe, three Milwaukee area restaurants will be hosting unique dinners featuring beer and wine from Luxembourg. Dinners will be held May 1-3 at Story Hill BKC, Newport Shores and Pastiche Bistro and Wine Bar. Read more...
Editors' Pick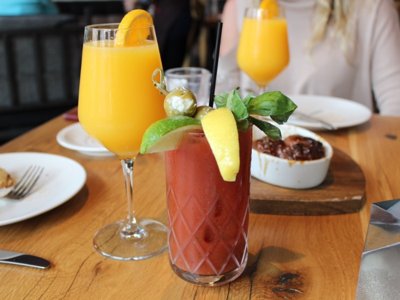 The weekly grind hardly allows time for a.m. bacon, eggs and hash browns, and if there is time to whip 'em up, they're usually scarfed down fast. That's why weekend brunches are such a relaxing treat. Check out our list of the local Sunday morning hot spots and take some time to savor simple and elaborate breakfast treats.
See more stories in Dining …
Milwaukee Area Event Calendar
More Featured Articles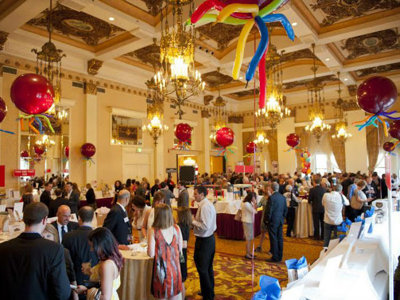 Nearly 40 of Milwaukee's best restaurants, chefs, bakers and caterers will come together for the annual celebration of KidShare: Milwaukee's Finest Culinary Event on Thursday, May 11 from 6 to 10 p.m. at The Pfister Hotel, 424 E. Wisconsin Ave.
See more stories in Dining …
Get ready to eat your way through West Allis! It's time for the second annual Dine & Dash, an event during which you and your friends are challenged to consume 15 different challenge dishes from participating restaurants.
See more stories in Dining …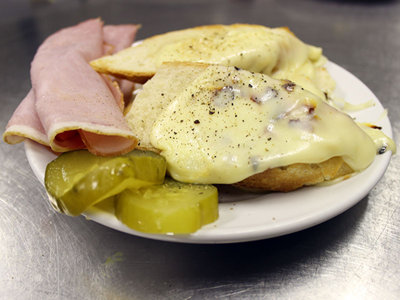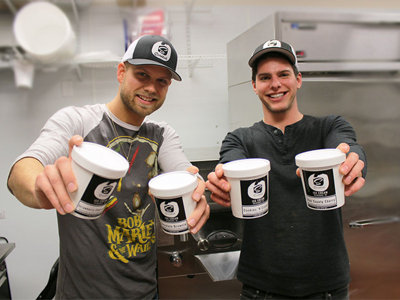 Imagine digging into a pint of deep, rich chocolate ice cream. It's velvety smooth, interrupted only by generous pieces of chewy, fudgy homemade brownies.That's exactly what you get when you taste the chocolate brownie ice cream from Scratch Ice Cream.
See more stories in Dining …
Sponsored Content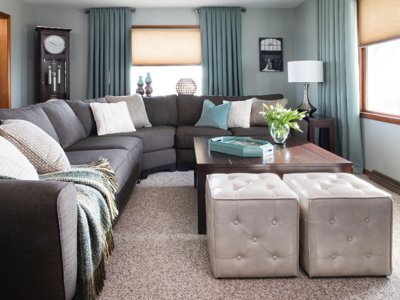 We love hearing the stories behind our decorators' redesign projects. No project is the same, and a lot of time and planning go into each one. This month, we're featuring Steinhafels Decorating Solutions Interior Designer Ida Grossman.
From Our Partners
At the turn of the 20th century, a section of Milwaukee's north side was once an independent village. Known as "North Milwaukee," it has its own government and schools, collected it's own taxes and was not affiliated with the larger city to its south. But in 1929 after a popular vote, North Milwaukee was annexed to the City of Milwaukee.  It gained full city services, including public works and water service, while still maintaining a sense of its own... A firehouse that's more than a firehouse appeared first on 88Nine Radio Milwaukee.
See More Stories From 88Nine Radio Milwaukee …
Many people come to Klode Park in Whitefish Bay to admire the views and walk along the beach. While some occasionally wade into Lake Michigan, one group of people, known as the Klode Kru, like to swim two to three miles in it. The rest of the Kru plans to wait until the water temperature is warmer, [...] The post Swimmers Dare To Test The Waters Of Lake Michigan appeared first on Media Milwaukee.
See More Stories From Media Milwaukee …
5 Songs We Can't Stop Listening to is a collection of our newest favorite songs. And Every week we ask an artist that we love to tell us about the music they love. Listen to the whole thing in the player below. The post 5 Songs We Can't Stop Listening To with guests LeVar Burton, Kyle Craft, and more appeared first on 88Nine Radio Milwaukee.
See More Stories From 88Nine Radio Milwaukee …
Coming Soon On OnMilwaukee.com…
True Food
Dave Swanson of Braise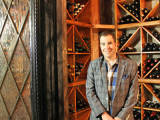 David Magnasco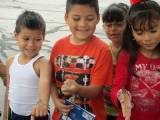 Summer school