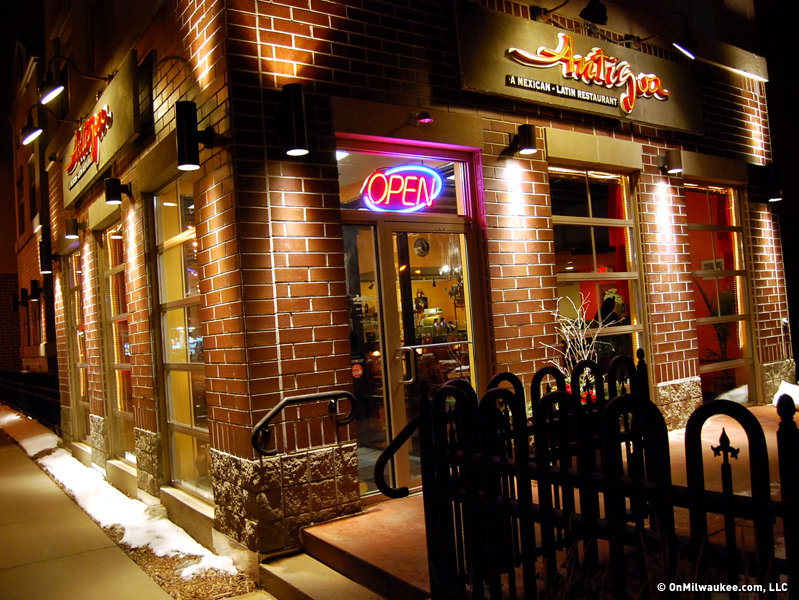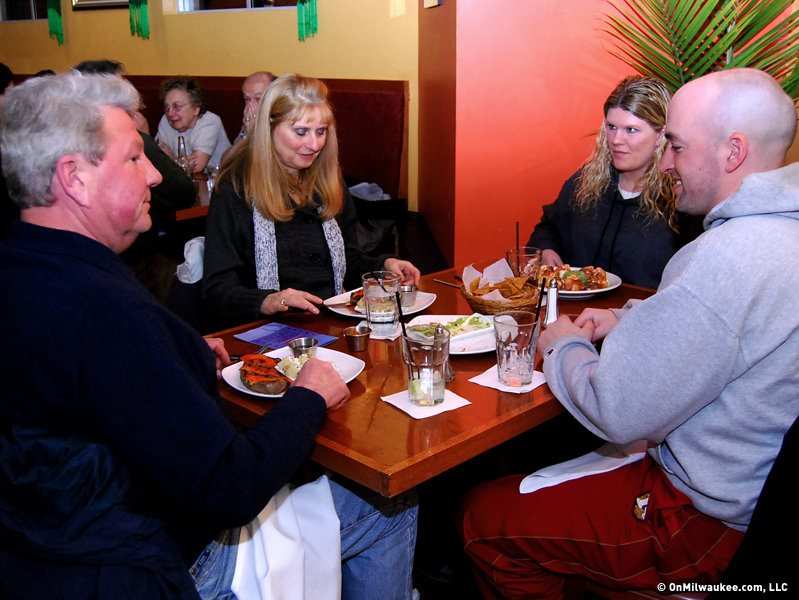 Scouting report: Antigua
There have been few times in my career as a food writer when an evening was inspiring.
A recent scouting visit to Antigua Mexican and Latin Restaurant, 5823 W. Burnham St., not only left me feeling full in the most positive way; it left me wanting to come back for more, and as soon as possible.
Back in 2005, I visited Antigua in its former location Downtown, and while the food was quite good, it didn't compare to the current incarnation, which has found its niche in West Allis.
Diners at Antigua should expect a range of Mexican, Cuban and Puerto Rican cuisines, with simple pleasures like cilantro-infused rice and a mole thrown in for good measure. Antigua doesn't shy away from tequila or chipotle influences, its cream sauce is on point and the meats -- from beef to chicken -- were all tender to the fork.
The menu is broken up into appetizers -- which can do double duty as tapas -- cevichés, soups, salads, lunch and dinner (signature Latin and traditional Mexican). It contains many beckoning items; so many that our group of four pored over the menu for a good half hour before deciding on two appetizers and four entrées.
Wednesday evenings make such patient decisions affordable, as well, since drinks (including Mexican and Spanish sangrias, mango margaritas and pomegranate mojitos) are two-for-one, and Antigua offers a complimentary appetizer of mango quesadilla, potato croquette and beef empanada. And while free is good, this appetizer doesn't nearly foreshadow the flavors of what the menu offers.
We began our meal with chips and a mango pico de gallo ($6.59). The chips are the style of flaky, homemade tortillas in a sultry caramel brown shade that make you want to snack through the entire basket. Pair them with the pico de gallo, or use them to cleanse your palate between bites of Cuban-style plantains ($5.59). The latter, cut in thick slices, meet somewhere between sweet and salty for a delightful appetizer.
Antigua offers unique options like Carne a la Tampiequeña, a 1/8-inch thin slice of marinated beef tenderloin that I was able to gently pull apart with a fork and butter knife. This dish was served with a semi-sweet shredded chicken mole enchilada, a fresh, chunky guacamole, cilantro rice and pinto beans. I never even touched the corn tortillas that were served in a warmer alongside this dish. I was too taken with the flavors already on my plate.
Entrées of camarones Antigua ($16.59) and chicken chipotle ($12.99) were equally impressive, with prawn-sized tiger shrimp stuffed with melted cheese, wrapped in bacon and served in a subtle chipotle cream sauce. That same sauce was served with chicken that appeared to have been simmered directly in the sauce offered a gentle heat that played well with the rice and beans.
Service here is inviting, and in the longstanding tradition of the family's patriarch, a shot of peach schnapps comes compliments of the house at the end of the meal, "to help with digestion."
Since the family is known for its highly regarded Rey Sol restaurant, such touches should not be surprising, but they are particularly charming when combined with high-quality food, and a fun, high-speed atmosphere.
Antigua offers nightly specials and online coupons (purchase a $25 gift certificate for $14), but I will return even without any specials, just to breathe in, taste the flavors and relax in the warm, inviting and home-like atmosphere this quiet little gem offers.
It's been a while since I left a restaurant feeling so very happy and with something to look forward to.
Facebook Comments
Disclaimer: Please note that Facebook comments are posted through Facebook and cannot be approved, edited or declined by OnMilwaukee.com. The opinions expressed in Facebook comments do not necessarily reflect those of OnMilwaukee.com or its staff.