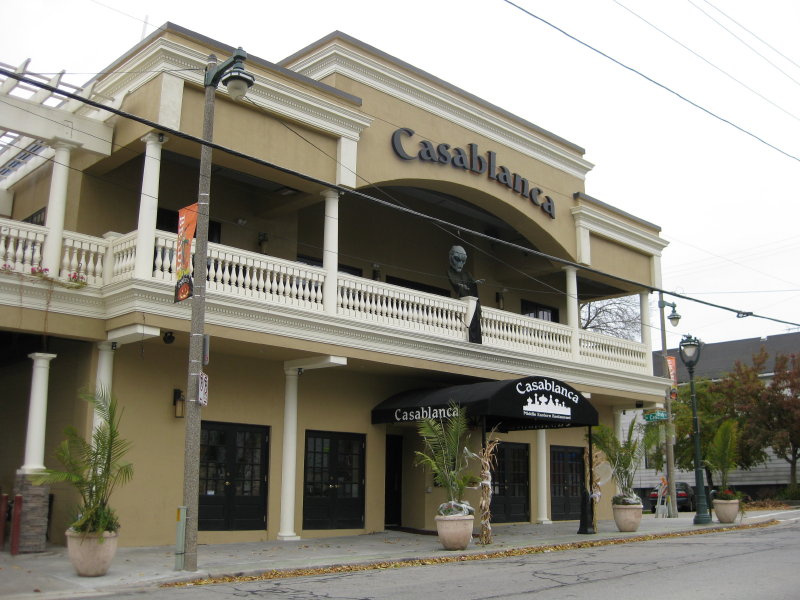 Milwaukee's best Middle Eastern, 2013
For the seventh straight year, October is Dining Month on OnMilwaukee.com, presented by the restaurants of Potawatomi. All month, we're stuffed with restaurant reviews, delectable features, chef profiles and unique articles on everything food, as well as the winners of our "Best of Dining 2013."
Casablanca used to be king of Milwaukee's Middle Eastern cuisine, winning the dining month readers' poll three years in a row late last decade. Then Tulip came in and swept up the category in 2010 and 2011. It seems the Brady Street dining staple has reclaimed the love of the city, however, as it came away with the crown last year, and now in 2013.
Casablanca, located at 728 E. Brady St., captured almost 34 percent of the vote, while rival Tulip snagged only 24 percent, still good enough for second place. Aladdin – Taste of the East/PitaWorks, Shaharazad and Shiraz rounded out the top five, but even if they combined all of their votes together, they still would've finished third.
It's clear this is a two-restaurant race, and right now, Casablanca is in the lead. Since its opening in late 2005 – and its impressive remodeling last year – the Musa brothers have been consistently pleasing customers with their traditional dishes of kabobs, falafel, stuffed grape leaves and the Avengers' favorite, shwarma.
Meanwhile, Shah Jee's finished sixth in the poll, but number one in the OnMilwaukee.com editors' hearts.
OnMilwaukee.com editors' choice: Shah Jee's
Runners-up:
2. Tulip
3. Aladdin – Taste of the East/PitaWorks
4. Shaharazad
5. Shiraz
Facebook Comments
Disclaimer: Please note that Facebook comments are posted through Facebook and cannot be approved, edited or declined by OnMilwaukee.com. The opinions expressed in Facebook comments do not necessarily reflect those of OnMilwaukee.com or its staff.