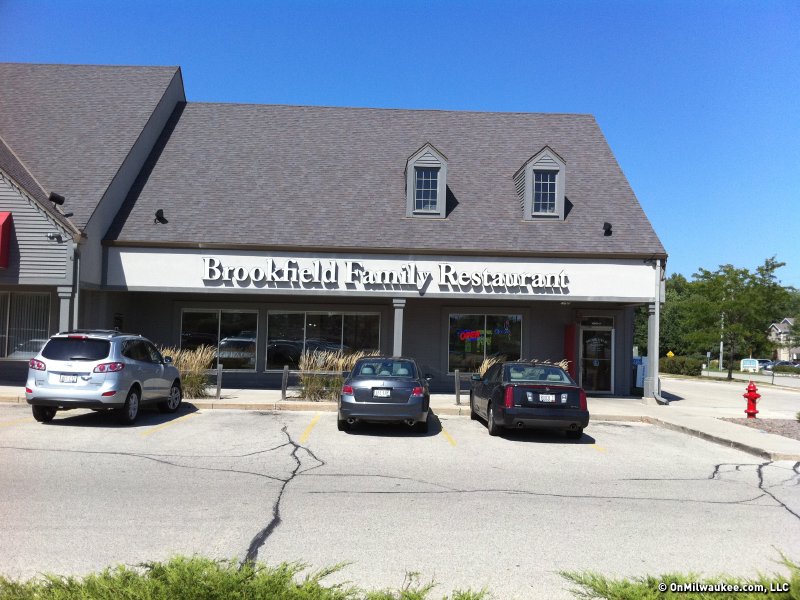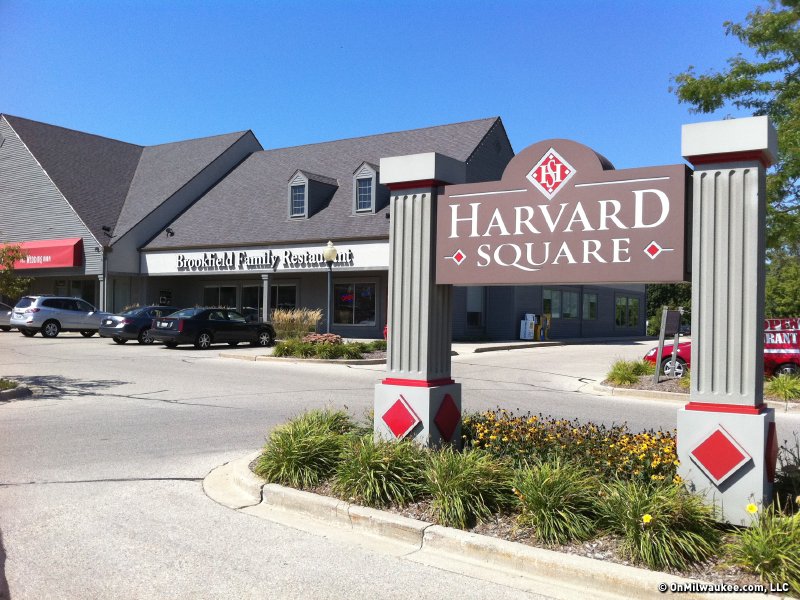 Scouting report: Brookfield Family Restaurant
The Harvard Square strip mall in Brookfield, located at roughly 180th Street and Bluemound Road, has seen several clothing boutiques come and go in recent years due to the recession.
When the venerable Heinemann's restaurant chain ceased operations, it seemed like another severe blow.
Thankfully for hungry shoppers in the area, the Brookfield Family Restaurant stepped in to fill the void.
With an extensive menu of American, Greek and Mexican dishes, Brookfield Family Restaurant, which opened in March, will please just about any palate.
Though the current owners, Felipe Garfias and Frank Galvan, weren't associated with Heinemann's, they've captured some of the vibe from the previous tenant with friendly service, homemade soups and a special menu for senior citizens, who made up a large portion of the clientele during recent visits for breakfast and lunch.
My mother once told me, "If you see a lot of older people at a restaurant, it's probably pretty good and the prices are reasonable. Older people are tighter with their money and won't go back if they don't like it."
The Brookfield Family Restaurant, open from 6 a.m. to 9 p.m., serves breakfast all day and the offerings are solid. The "omelets around the world" offerings include Greek, Mexican, Mayan and something called "Popeye's Favorite." The skillet choices include Athenian, El Ranchero, Lumberjack, Vegetarian and Brookfield's favorite.
The restaurant also offers a variety of crepes, including strawberry, blueberry, cherry as well as Greek, San Francisco and Florentine. The breakfast burrito ($6.99) and eggs benedict ($6.99) are solid and there is baked oatmeal ($5.29) and a "breakfast sundae" ($6) that features yogurt, fruit and granola.
The lunch and dinner menus are heavy with sandwiches, which are served with homemade soup and either fries or homemade chips. The Philly cheesy steak ($8.99) and gyro ($7.59) were popular choices during a recent lunch visit and the Baja Favorite burger ($8.59) -- black angus beef with hot peppers, bacon, avocado, cheddar and jack cheeses and homemade green salsa was as tasty as you'd find at more upscale venues.
Brookfield Family Restaurant offers a fish fry ($9.99) featuring cod, soup or salad, potato and bread, but the daily menu also features baked tilapia, broiled cod and baked salmon, all for between $11 and $13.
With a number of low-calorie and vegetarian offerings, the Brookfield Family Restaurant is truly a place to take the entire family. The restaurant is bright, spacious and spotlessly clean and the service is friendly, attentive and quick.
The prices are in line with some of the better-known Greek "family style" diners in the area, and it's hard to imagine leaving Brookfield Family Restaurant disappointed or hungry.
Talkbacks
Bmags651 | June 26, 2011 at 10:39 a.m. (report)
My family was in town to attend a Brewers/Twins game at Miller Field. We take baseball trips every summer, and are always looking for a good family breakfast spot. The Brookfield Family Restaurant was exactly what we were looking for! Staff was very friendly, the restaurant was clean, and service was prompt. We looked at the breakfast and lunch menus, which were extensive. We all got breakfast and everything was delicious! Eggs Benedict was to die for, great skillets, and a massive and tasty croissant sandwich! Plus, most breakfasts come with your choice of toast, pancakes or biscuits and gravy. The biscuits and gravy was GREAT! I really can't say enough about this place... it was just perfect! I think the owners were working the register as we left, and they too were very pleasant! Chatting with us about the Minnesota Vikings and Brett Farve! I will definitely be stopping there again next time I am in town!
older/wiser | Aug. 30, 2010 at 11:02 a.m. (report)
In my experience "If you see a lot of older people at a restaurant it is probably pretty inexpensive and tips more than one dollar are not expected". The food is average, plentiful, all inclusive, and served quickly....not more or less than that. But thank goodness for family style restaurants because our frugal lifestyles in Wisconsin really appreciate and embrace this type of dining out. A step above the AYCE buffet restaurants for sure.
Facebook Comments
Disclaimer: Please note that Facebook comments are posted through Facebook and cannot be approved, edited or declined by OnMilwaukee.com. The opinions expressed in Facebook comments do not necessarily reflect those of OnMilwaukee.com or its staff.