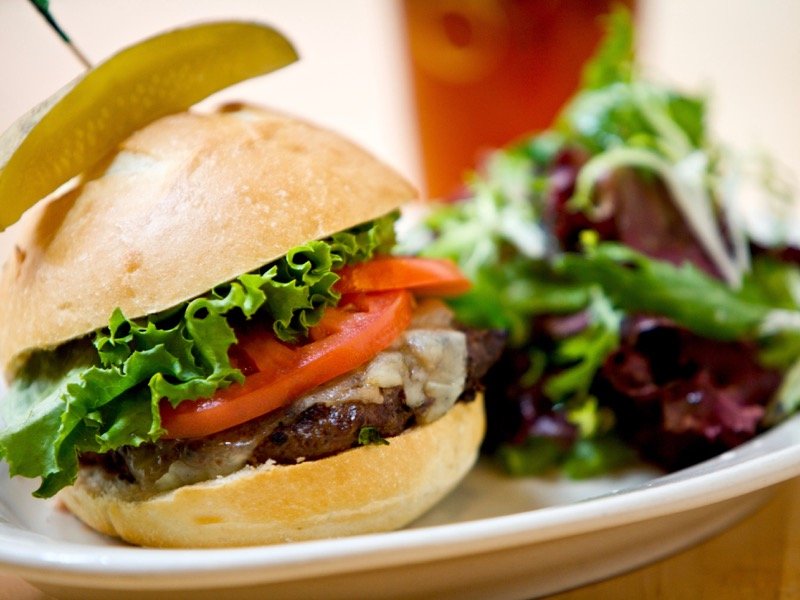 On the Burger Trail: In search of Milwaukee's best burgers
Close your eyes and envision the perfect hamburger.
Is it a smashed burger? Or a loosely packed patty? Is it oozing with melted cheese? Topped with tomatoes and lettuce? Flavored with ketchup? Mustard? Mayo? The works?
Of course, it's a little bit different for everyone. And that's just fine.
After all, burgers tend to be a bit like pizza. If you're hungry, just about any burger will go down the hatch just fine. However – also much like pizza – a great, well-executed burger is a thing of beauty that sports a wealth of irresistible umami flavor via ingredients like well-blended beef, creamy melted cheese and complementary condiments. Sometimes they're simple. Sometimes they're more complex. But those are the burgers of which dreams are made.
Next week, we'll launch a new series called "On the Burger Trail," in which I'll explore wonders of the hamburger. I'll indulge in the iconic sandwich at a variety of Milwaukee-area restaurants. Along the way, I'll also judge each beefy spheroid on its individual merits.
To give you a sense of how I plan to approach the task, I've developed five criteria that contribute to the assembly of the elusive perfect burger. Each burger will be judged on a 50-point scale, with 10 points possible in each category.
Presentation: We eat with our eyes. So, for this category, I'll be judging the burger's overall presentation, be it in a paper sack, on a plate or otherwise.
Bread/bun: Not to be overlooked, the quality of the bun can make or break even the best burger. For this category, I'll be judging the bread's character: how well it holds together, how fresh it is and how well it works with the overall sandwich.
Burger: The core of any good burger is the meat that goes into it. So, for this category, I'll be rating the flavor, consistency and overall quality of the meat, including its preparation.
Toppings: Is the lettuce crisp or wilted? Is the cheese melted? Is the bacon greasy? Is there a sauce that manages to push this burger over the edge in terms of flavor? This category is rated both for the quality of the toppings themselves, as well as how well they pair with the meat.
Value: This rating is based on the price of the burger and its relationship to the quality of the burger.
Do you have a favorite burger that gets top points in each of these categories?
Tell us about it in the comments or by emailing me at lori@staff.onmilwaukee.com. There's a pretty good chance I'll add it to my list of great burgers to check out in 2017.
Facebook Comments
Disclaimer: Please note that Facebook comments are posted through Facebook and cannot be approved, edited or declined by OnMilwaukee.com. The opinions expressed in Facebook comments do not necessarily reflect those of OnMilwaukee.com or its staff.