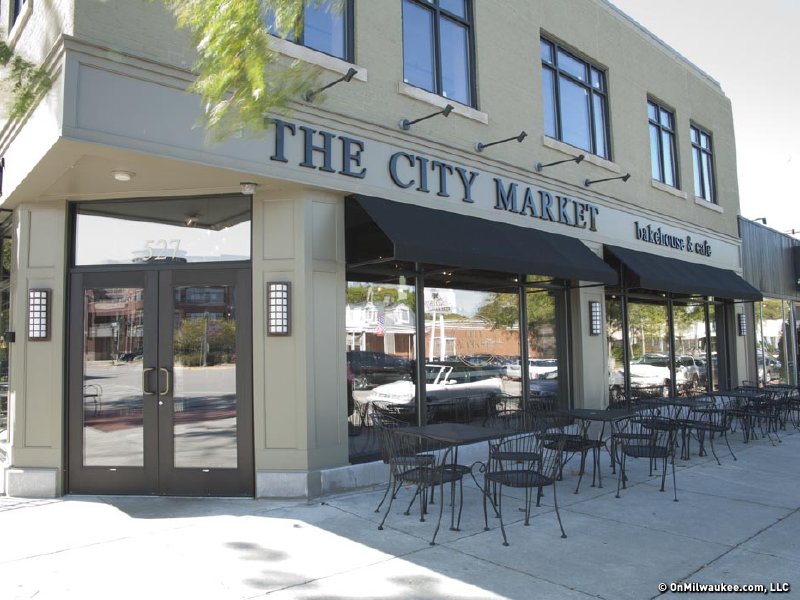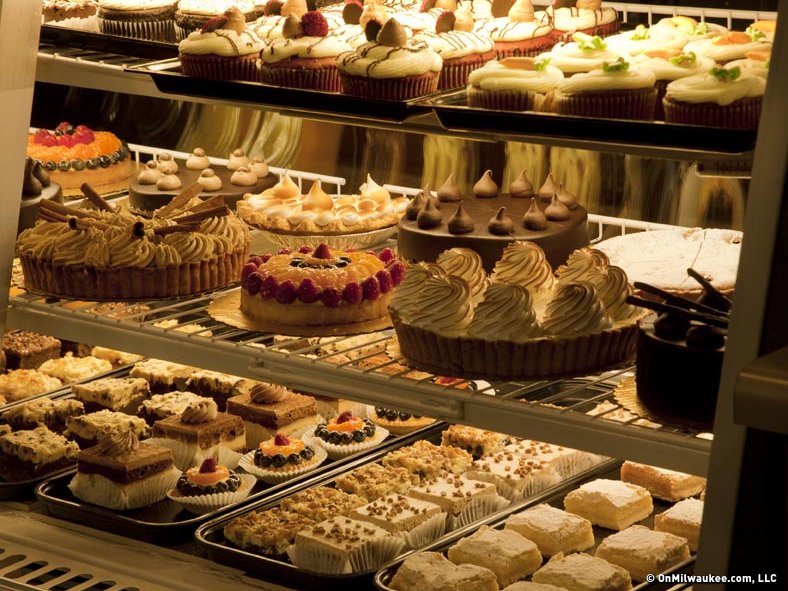 City Market bids adieu to North Avenue location
Today is the last day of operation for The City Market Cafe & Bakehouse's North Avenue location in Wauwatosa. But, as counter-intuitive as it may sound, that ending may mark a new beginning for the nearly 20-year-old bakery café business, which has chosen to focus its energy on maintaining its locations on Watertown Plank Road in Wauwatosa, Silver Spring Drive in Whitefish Bay and Capitol Drive in Shorewood.
"It's so easy to get emotional because every one of these stores have their own personality," says co-owner Julie Hollingsworth. "And you spend so much time in them. They're like home away from home. I walk into the North Avenue location, and I still think it's such a cute spot. I'll miss it. But, on the flipside, we're not averse to change. And we're always looking at opportunities. So, we're also excited about the future."
Hollingsworth has been assisting her partner Jeff Swanson with the operation of the City Market cafes since 1997 when they opened their first location in Shorewood. The partners met in Rockford, Ill., where they initially hatched a plan for another business venture. But, when the two decided to start a bakery café in Milwaukee, Hollingsworth says it was an exciting prospect.
"We were embarking on something new, something exciting," she recalls. "We knocked on a lot of doors of a lot of banks. And, despite the risks, neither of us were really scared. It was like 'wow, we're really doing it.'"
Hollingsworth and Swanson poured their heart and soul into that first café, the purpose of which was to provide Milwaukeeans a gathering place that offered premium quality items, artisan breads, bakery and coffees and coffee drinks.
"We did almost all the demo for the store," she tells me. "We painted and did so much of the work. I'll never forget. It was pouring rain the day the bread oven was delivered. Jeff opened up the back of the semi and there were just a million parts. And we carried them all in in the rain."
Seventeen years ago, Milwaukee was a very different place.
In 1997, Colectivo (then Alterra) had just opened its first storefront on Prospect Avenue However, they hadn't yet begun making and selling their own baked goods or serving up sandwiches along with their brews.
So, City Market sought to fill a void producing from-scratch baked goods and artisan style sandwiches and soups.
Swanson, who studied at the Culinary Institute of America as well as Johnson & Wales, headed up the kitchen, where he has trained countless bakers and kitchen staff.
"Some of our staff has been with us since the beginning," Hollingsworth says. "And we take a lot of pride in what we do – in giving people the best kind of culinary experience that we can. We take that very seriously."
Offerings include freshly made soups, breads, muffins, cookies, salad dressings and pasta sauces, along with sandwiches and salads – all made at the Shorewood commissary and delivered to locations around the city. Wheat-free and vegetarian options are available, as well as plenty of other healthful options.
"We've been serving up fresh healthy food since we opened," Hollingsworth underscores. "But we're always adapting to the market. I think the thing I see now, more than anything, is that consumers are more educated – both about what they put in their mouths and what they want to eat. And that makes it both interesting and challenging. But, that's what keeps you moving forward. You always have to be one step ahead of what the consumer wants."
Staying a step ahead also meant making changes to accommodate the tastes of increasingly educated coffee drinkers.
"When we got our espresso machine, I thought to myself – how is anyone going to do this," recalls Hollingsworth, who says the coffee culture in Milwaukee has come a long way in the past 10 years.
In the beginning, City Market served up cups of coffee from beans roasted by Panache, an Oregon company. But, after about eight years, they transitioned to using locally roasted Stone Creek Coffee. Today they buy from both Anodyne and Valentine.
"When we first opened, we sold lattes and coffee drinks," she says. "But, it wasn't the norm. Today people are more educated about their coffee. They can tell the difference between the roasts, which is why we carry a variety, across the spectrum from lighter to darker roasts."
But, some things haven't changed.
Items like the "Market Masterpiece" sandwich – featuring bacon, ham and turkey with Colby and Swiss cheeses, tomatoes, peppers, lettuce and market sauce on French baguette – have been around since the beginning.
"It used to be the 'guy' sandwich," notes Hollingsworth. "But, that's changed. Now, it's popular with everyone."
And the "Create Your Own Sandwich" concept, which was a novelty when City Market opened, has become a hallmark of the café.
"Nobody understood that seventeen years ago. And now everybody has that option," she laughs. "We weren't even sure, at the time, that it was a good idea. After all, if a customer orders it a certain way, you have to make sure it comes out that way. But it turns out we were ahead of our time."
Moving forward, Hollingsworth says she and Swanson are looking at a variety of improvements to their existing brand, as well as increased involvement in the community.
"We worked with ABCD this October to raise money for breast cancer awareness. We also donate our leftover product to church kitchens and rescue missions," she notes. "But we're really looking forward to doing more."
In addition to ramping up community efforts, Hollingsworth says that the Watertown Plank store will be undergoing a facelift, likely in early 2015. Meanwhile, their web site at thecitymarketcafe.com has undergone a facelift.
"Milwaukee has really become home," says Hollingsworth. "Our customers have been so good to us. They're tried and true, and it's that which has made it such a great experience. I think now more than ever, we really feel the desire to work with the community and really be a part of it."
Talkbacks
LoDoesDining | Nov. 7, 2014 at 11:53 a.m. (report)
@Crew_Dat - I think the first paragraph covers the "why." of the closing. It's not anything dramatic (not even a lack of business), but a desire to focus on the other locations.
duhawk05 | Nov. 7, 2014 at 11:33 a.m. (report)
Why am I not shocked to hear this? Tosa is a competitive market these days, and City Market's game has slipped. The North Ave location always seems empty. The staff? Apathetic. I stopped patronizing regularly (after eating there every single weekend for years) after the remodel of the Shorewood location and subsequent jacking up of prices while reducing items. Almost $10 for a cup of soup, 1/2 sandwich, and a cookie? Get real. You're mass-producing baked goods (which probably cost $.15/cookie) and thawing your frozen quiches and other products.
Crew_Dat | Nov. 7, 2014 at 11:29 a.m. (report)
Very nice job talking up the business... but there really isn't anything about why the North Ave location is closing? Seemed busy most of the time....
Facebook Comments
Disclaimer: Please note that Facebook comments are posted through Facebook and cannot be approved, edited or declined by OnMilwaukee.com. The opinions expressed in Facebook comments do not necessarily reflect those of OnMilwaukee.com or its staff.