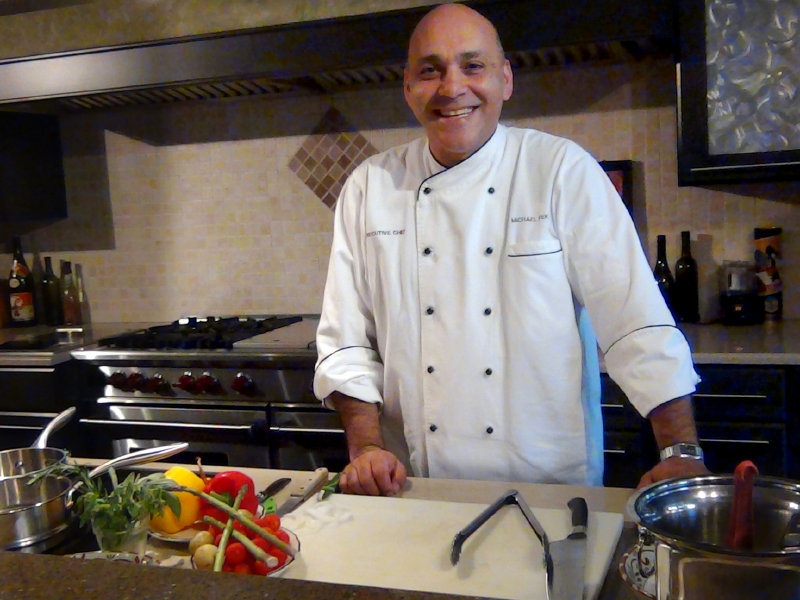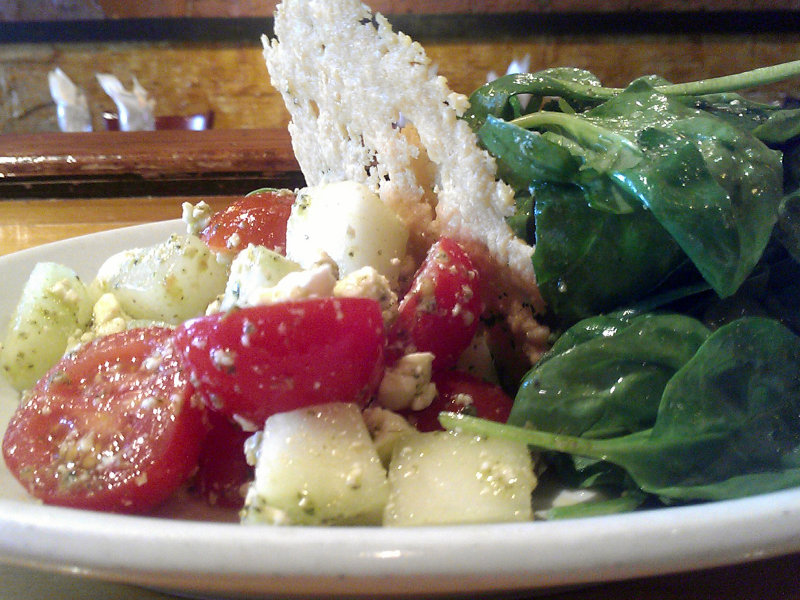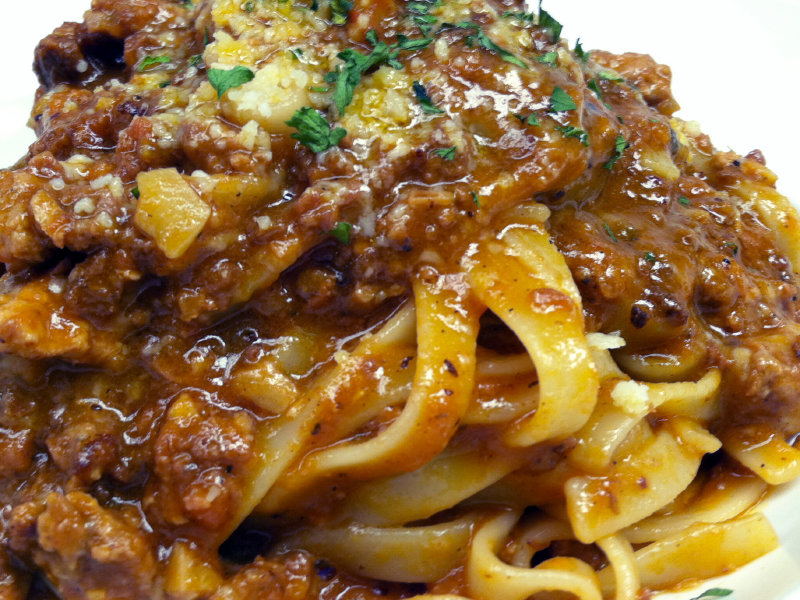 Feker spreads the love to the lower East Side
Chef Michael Feker loves food. Really. Talkative and personable, his enthusiasm for his profession (though it's really more of a vocation) is unmistakable in every conversation.
Sitting at a booth in his new Il Mito East location at 1028 E. Juneau Ave. during a lull after lunch, the passion with which he describes his new summer menu and Sunday brunch options is no less than that of a proud father showing off a new baby.
"I look at menu items like a movie," he said. "Every dish is like a movie to me. I have the main actor, and then I have the supporting cast. And the supporting cast need to complement that main actor and vice versa, otherwise it isn't an enjoyable movie to watch, no matter how much you pay that main actor."
Milwaukee has never been a city that readily accepts pretension, especially not where restaurants are concerned. Our food has to fit into our lives – not the other way around. Feker understands this, and has molded the mission statement of both Il Mito locations (the other located at 6913 W. North Ave. in Wauwatosa) to cater to the individual need of every diner – be they the busy worker, the ladies who lunch, the health nut or the "foodie."
"We are not a pretentious group of people. What we care about are those specific backbones in life. Flavor and food are one of them," he said. "We are blessed enough to love what we do so we pass that on. People call me and say, 'What is your dress code?' I don't have a dress code. When I say this is your home away from home, I mean it. I love what I do, and love doesn't understand whether you're wearing jeans or a fur coat. Love is love!"
You have probably heard of Feker before – perhaps on a radio spot for one of his restaurants, or maybe you have eaten at one yourself. You may have seen him on FOX6's "Real Milwaukee," "WakeUp" or "Feker's Kitchen," or maybe you follow him on Facebook. He is the head of a one-man crusade to dispel the misconceptions ("Il mito" is Italian for "the myth") about fine dining in the Milwaukee area.
"Since the day that I opened my own restaurant, and learning from the knowledge of other great chefs ... my approach was to debunk a myth that we have out there that great food, great service and great atmosphere costs an arm and a leg," he said.
"That's a myth that is out there and very rarely do you get one of those components within one operation. I try to approach my operations to bring all of those three together – and add value. That way I know I'm not going to be your 'once in a while place.' Truly, I want to be your home away from home.
"When you're hungry, I want you to think of Feker and Il Mito. And you're hungry three times a day usually! Too bad I'm not open for breakfast, right?"
Too many Milwaukeeans, claims Feker, think that fine dining means a hefty price tag, a small plate serving and a dress code. With his distinctly European blend of elegance and warmth, he will not tolerate any kind of affectation in his staff. He wants instead to cultivate an atmosphere of openness, joy and fellowship – punctuated, of course, by delicious, lick-your-plate-clean food.
Though Il Mito East has an unmistakably genteel flair, contemporary decor and a patio that borders the picturesque Juneau Avenue, Feker wants customers to think of it as their own dining room. Located in the Knickerbocker Hotel in the former home of Osteria del Mondo, this location has been open since February and represents a homecoming for Feker, who opened the first Il Mito in Walker's Point (considerably east of Tosa) in 1997.
"I analyzed the market (before opening Il Mito East). I figured out what the East Side is looking for and what they need. They need great food but they need it for an amazing value," he said. "And happy hour is important on this side of town. I've created something that I don't like to call happy hour because I expect all of my customers to be happy all the time. But this one, I call it 'the mix and match.' You sit at the bar and mix and match any of our drinks and any wines featured with any of the appetizers off the menu, for $10, for all of it.
"The whole idea – people say, 'What are you, crazy?' I always explain to them, 'Look, I'm a pusher of food. You have different pushers in life. I push food and flavor. To get you addicted I'll go to any length.'"
Il Mito East also offers the "four for 30" option with a glass of wine and three-course meal for $30 (Il Mito Trattoria e Enoteca offers the same deal but without wine). It's just another manifestation of Feker's belief that great service should never have great cost.
"We have people here that are true servers," he said. "They're not plate-carriers."
He is especially proud of Il Mito East's patio, which reminds him of a street cafe in Italy, and loves being close to the excitement of Downtown Milwaukee while still being removed enough for a little peace and quiet. Even when he moved his business to Wauwatosa, the current home of Il Mito Trattoria e Enoteca, in 2006, he always planned to return to the East Side. It is, he says, a "soul-soothing, soul-feeding experience."
"I love the fact that I am in the Downtown area and I'm not in the middle of downtown. I love the fact that I'm right at the start border of the East Side. Because the east siders are really what I – I love their energy for life. The east siders have a specific – tang we call it when we drink wine – there's a tang. The east siders have an amazing taste for life. They love great food. They love service. They love gathering together. They love experiencing and celebrating life. They have a beautiful approach to life."
Now that the stress of the first few months are over with (a time during which Feker intentionally avoided directly marketing Il Mito East), he has begun to offer seasonal menus inspired by "refreshing, robust flavors that everyone can relate to."
"I want my plate not only to taste great but I want it to have a great story," he said. "I call them (the ingredients) the three W's – (I care about) where they came from, what's in them, and why I'm putting them in my body."
He claims that choosing a favorite dish from the summer menu would be like choosing a favorite child, but he has a special fondness for his small plate selection (which range in price from $4.95 to $5.95) and his "old-school" chicken vesuvio.
"Sicilian immigrants from the village of Vesuvio brought this chicken recipe with them to Chicago," he said. "It's a whole chicken cooked with lemon, potato, onions, everything in one dish. I do it a little bit different. I take local organic fingerling potatoes, saute them with rosemary, set them aside. I take the chicken and take the entire bone out, and half of it is cut per portion, so half a chicken cooked to order with a skin as crispy as potato chips. While that is cooking I warm up your sauce – with fingerling potatoes, rosemary, lemon juice, white wine and portobello mushrooms and basil pesto pasta next to it and your chicken on top. It is so simple yet sophisticated. I love that dish."
A "global" Sunday brunch is offered at Il Mito Trattoria e Enoteca on Sundays from 10 a.m. to 2 p.m. and Saturday and Sunday at the same time at Il Mito East.
"We all speak food. We just speak food with different accents and dialects. My global brunch – there is a dish from the Orient, a dish from Tuscany, a dish from Spain, a dish from the Middle East, and on and on and on. But they're all egg, brunch-based," he said.
He also reports that he plans to do grilling classes, wine tastings, beer tastings and more at the new location. Il Mito's events page can be viewed here and here.
Feker's mission of hospitality can best be summed up in an exchange that occurs toward the end of our interview. A group of women departed from their table and began to move toward the exit. "See you again soon!" one called over to him.
"Bye-bye, ladies, sounds good, I look forward to it. I need to be fed, so come back and feed my soul, will you?" he asked.
"We've got the spread the word about this place!" she said.
"Spread the love," he replied, blowing a kiss.
Facebook Comments
Disclaimer: Please note that Facebook comments are posted through Facebook and cannot be approved, edited or declined by OnMilwaukee.com. The opinions expressed in Facebook comments do not necessarily reflect those of OnMilwaukee.com or its staff.