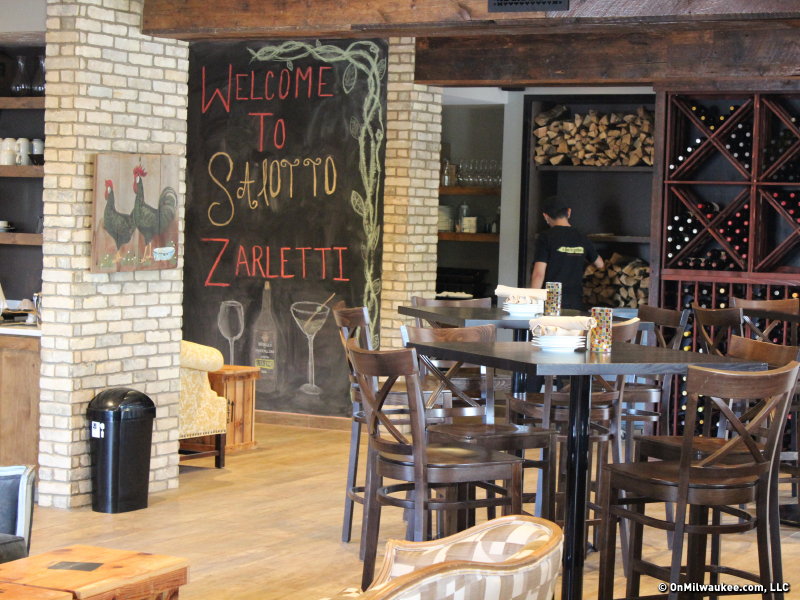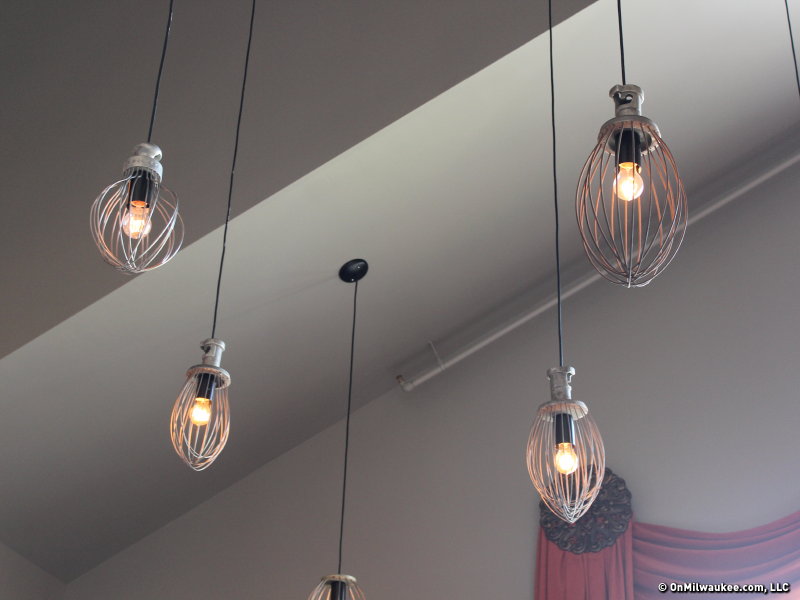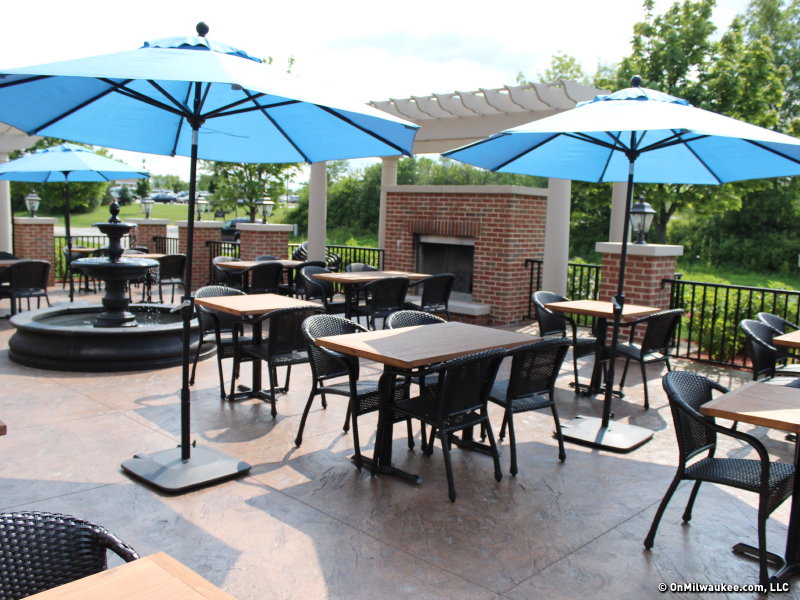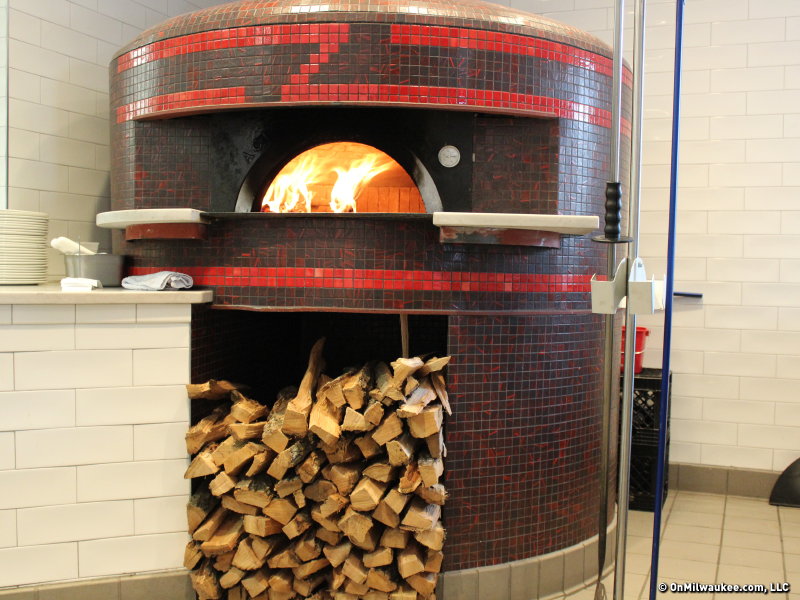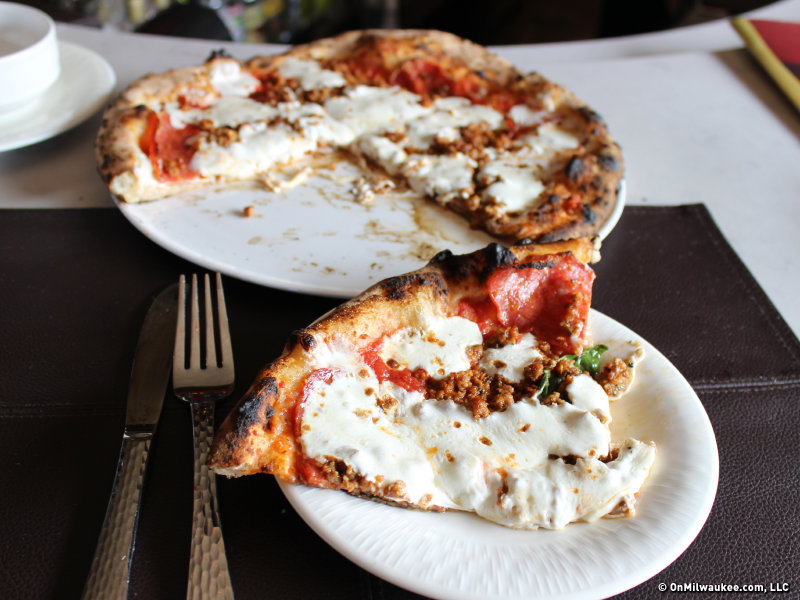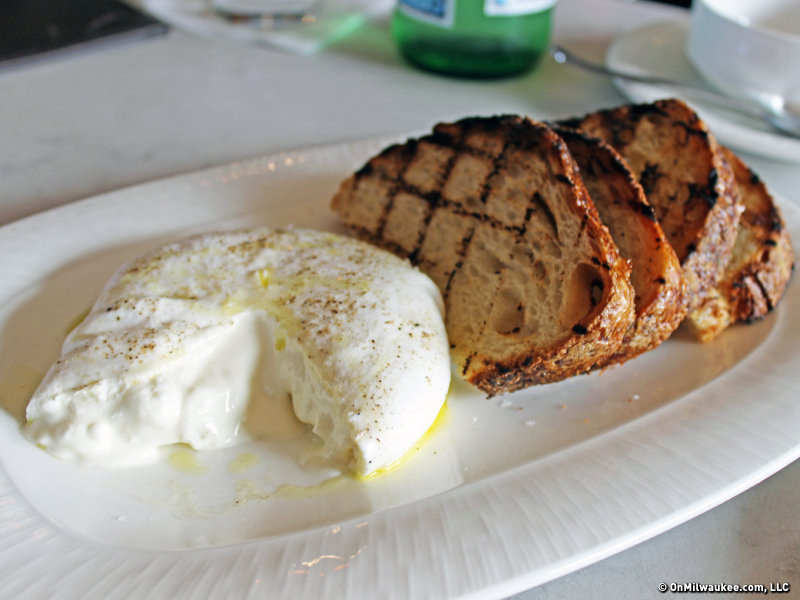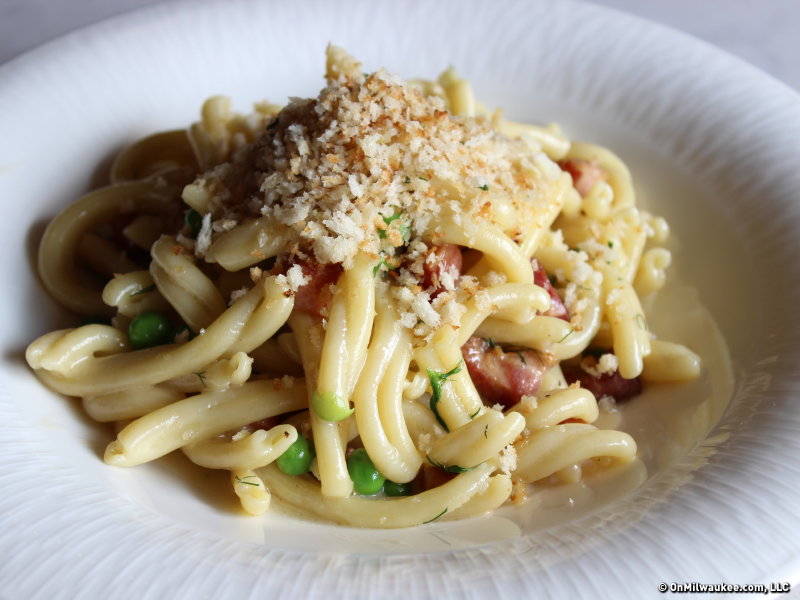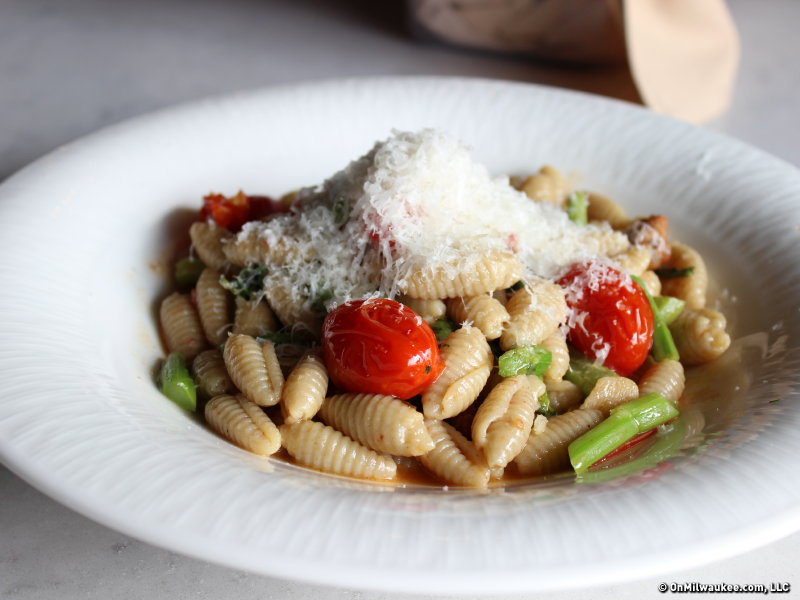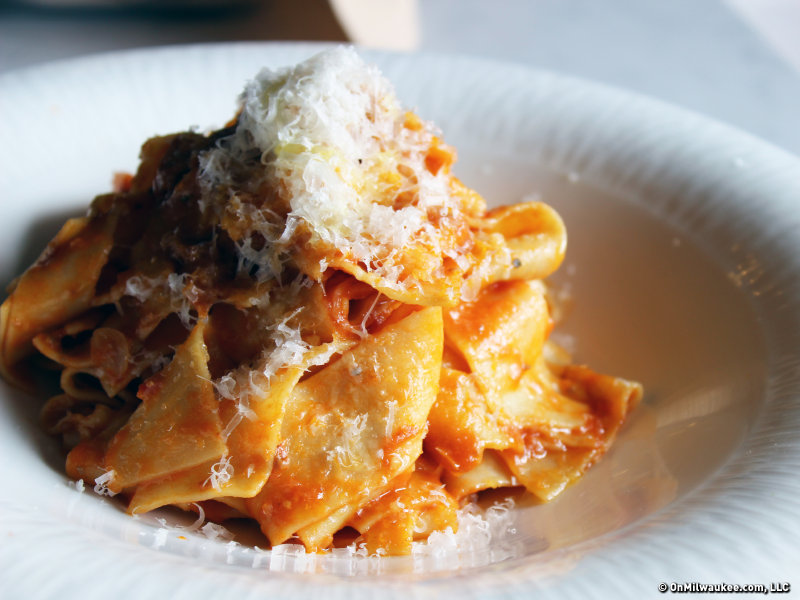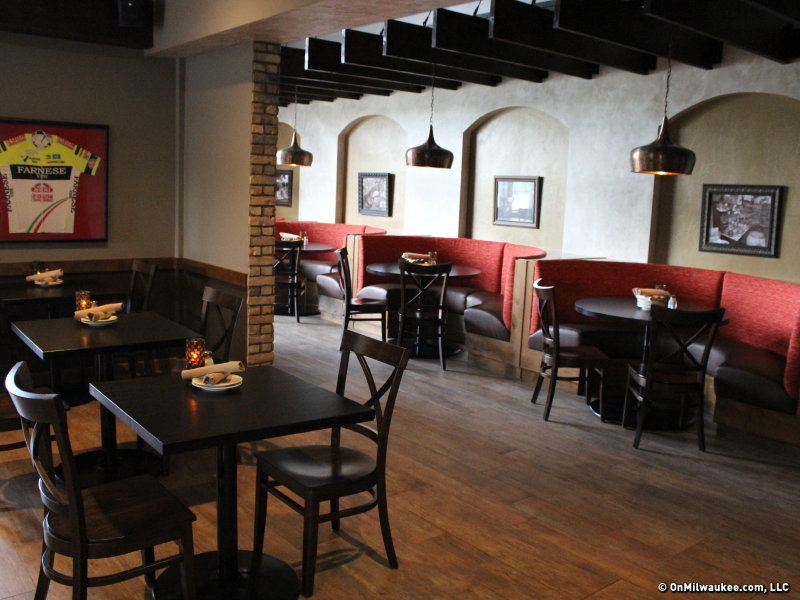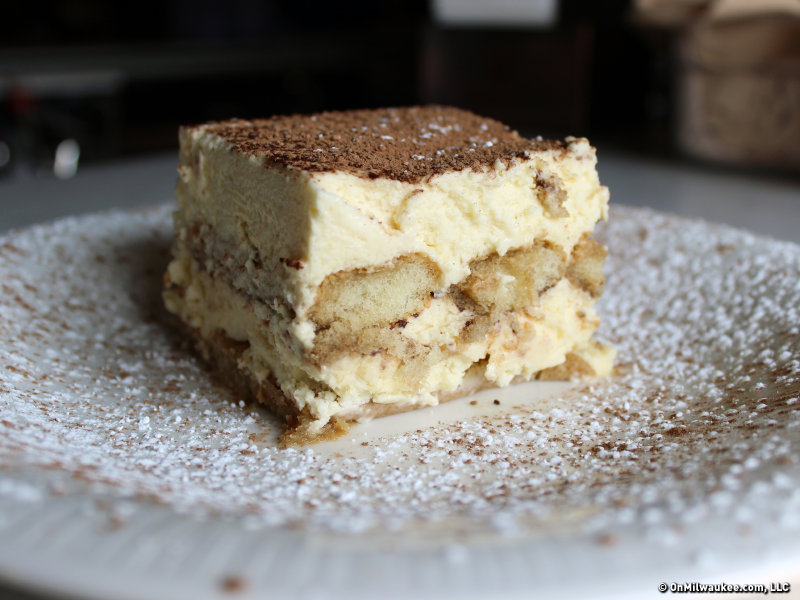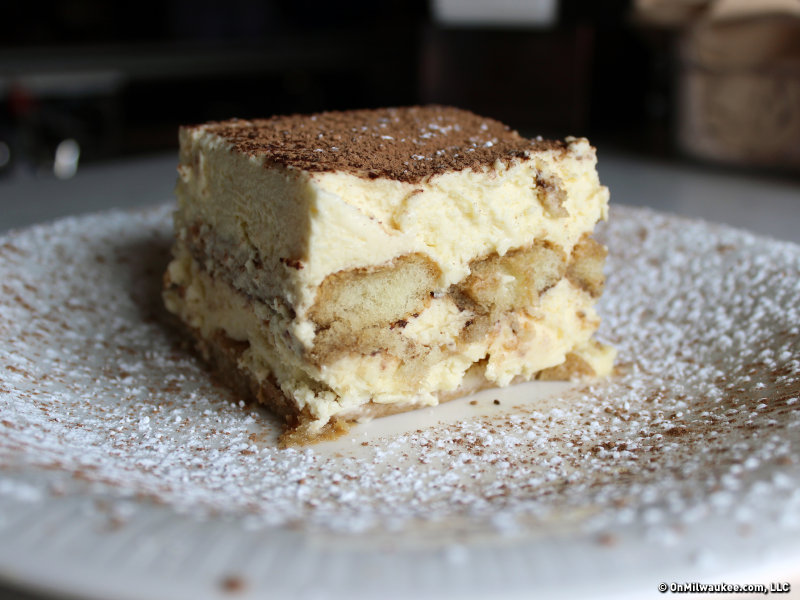 First Look: Salotto Zarletti offers from-scratch Italian comfort
Mequon has never been one of the area's most exciting dining destinations, but a recent addition to the area gives Milwaukeeans a reason to travel north.
Salotto Zarletti, 1515 W. Mequon Rd., which opened this past May, bears only a vague resemblance to its sister restaurant, Zarletti's in Downtown Milwaukee.
Devoid of white tablecloths, Salotto – which means "living room" in Italian – is decorated in the style of an Italian villa. Rustic hand-planed beams line the ceiling. Italian furnishings, fiascos and archways enhance the old-world feel, while modern touches – like repurposed industrial-sized whisks, which serve as light fixtures in the northern half of the dining room – give the space an aura of rustic charm enhanced by the sleekness of modern convenience.
The main floor dining room accommodates 100, with an additional 20 seats available at the bar and 120 additional seats in a private dining room upstairs. A beautifully executed patio on the west side of the building seats 70 – sporting a Venetian-style fountain at its center, a pergola and a wood-burning fireplace for chilly summer evenings. A plot on the southern edge of the patio will soon be an herb garden, which will provide a sensory experience as well as extra basil for the restaurant kitchen.
While the primarily southern Italian menu offers familiarity, Salotto's food ventures well beyond the confines of tired Italian-American lasagna, over-sauced pasta and run of the mill pizza.
Cuisine in the south of Italy is renowned for simplicity and freshness – with rustic offerings that rely upon ingredients grown on nearby fertile hills and plains. Celebrated for its pasta, southern cuisine is also known for being bright and spicy. And, while northern Italy runs on butter, southern Italy makes the most of its abundance of olive oils.
Executive Chef Andrew Miller notes, "We don't do the Italian-American food people are familiar with – the veal parmesan and fettuccini alfredo – and we don't serve a marinara here. Instead, we're trying to deliver an authentic experience that you can't really get anywhere else."
A testament to authenticity is the imported wood-fired Italian oven that's used to make the restaurant's Neapolitan style pizza – which sports the classic chewy-but-crisp crust that's puffed around the edges and thin in the center.
"I always wanted an oven from Naples," says owner Brian Zarletti. "It's always been a dream of mine."
Miller said working with the oven was a welcome challenge.
"When I came into this, I'd worked with wood grills, but I had no experience with wood-fired pizza. The variability in the process – learning to gauge the oven and time everything for service – it was a huge learning curve."
But, Miller says training and practice have made all of the difference.
"This is not the same pizza you get everywhere," says Zarletti. "This is the original."
And Zarletti says they'll be taking that notion to the next level in the coming months as the restaurant works toward certification from the Associazione Verace Pizza Napoletana, a nonprofit organization founded in Naples three decades ago, whose mission is to "promote and protect … true Neapolitan pizza." Salotto would be only the second restaurant in Wisconsin to gain such certification (Sheboygan's Il Ritrovo is the first).
"We really want to preserve the tradition," says Miller of the process, which dictates numerous variables including the type of flour, tomatoes and cheese used, as well as the temperature of the oven and the size of the pizzas.
It took little more than one bite of the freshly made diavola pizza -- featuring tomato, housemade fresh mozzarella, spicy sausage, sopressata and basil – to tell that Miller and his staff have poured heart and soul into the product.
The crust was bubbly and crisp on the edges, with a yeasty aroma and chewy texture that diminished as one reached the authentically thin and slightly soggy middle. The sopressata was salty and spicy, making for a nice balance against the sweet, milky mozzarella and slightly acidic tomatoes.
Miller also oversees the production of over a half-dozen pastas, which are made fresh about three times per week at the rate of about 500 pounds per two hours. From spaghetti and rigatoni to strozzapreti and lumache, pasta is formed with traditional bronze plates, forming a rough exterior to which sauces can cling.
"One of the things I love most about my job is making pasta," Miller says earnestly. "The thought process behind it has been the most creative and fun. Unlike most places in Milwaukee which take the Americanized view that pasta is all about the sauce, we take the Italian view. It's all about the pasta."
And it certainly is. Strozzapreti ($14) showcases the chew of al dente ropes of tender pasta dressed in a light cream sauce and accompanied by fresh peas, fragrant dill and salty bits of pancetta.
Classic pappardelle with ragu Napoletana and pecorino showcased the art of perfectly dressed pasta where the thin strips of pappardelle were enrobed in enough sauce for flavor, but not so much that they were swimming at the bottom of the bowl.
The fennel cavatelli ($16) was one of my favorites with brightly flavored blistered cherry tomatoes, slightly bitter rapini, bits of sausage and an unctuous sauce derived from melted bone marrow. But, as promised, the highlight of the dish was not the sauce, but the pasta – which sprang forth with its own distinct anise flavors, pulling out the best from each ingredient while standing solidly on its own terms.
Main dishes include options like seared scallops with fennel, almonds, and blood orange vinaigrette ($29) and veal saltimbocca with prosciutto and sage, served alongside lacinato kale and roasted cipollini onions ($24).
Other stars of the menu include starters like house-made burrata ($9) – a ball of fresh mozzarella filled with cream and curds, seasoned with sea salt and drizzled with olive oil – that's just begging to be smeared on grilled bread and eaten with relish. The crisp and flavorful saffron arancini ($9) is also lovely – filled with leftover meat from the Ragu Napoletana, along with house-made smoked mozzarella.
And one shouldn't be afraid of the daily specials, of which there will be four or five. We tried two. One was an expertly prepared fried stuffed squash blossom filled with Clock Shadow Creamery chevre, sprinkled with black truffle pecorino and drizzled with honey and olive oil. The dish was light and flavorful with the sugary nectar playing handily off of the earthiness of truffle and tanginess of cheese.
The other was perfectly grilled swordfish served atop roasted potatoes with Gaeta olives, house-cured guanciale, sour cherry agrodolce and smoked pine nut puree. The dish presented a nice balance of salty and sweet against the assertive swordfish while offering up a beautiful display of color and aroma.
For those wishing to indulge, desserts, made in-house by Zarletti's mother Nancy, err on the standard side, with a daily menu featuring items like chocolate cake, cheesecake and classic tiramisu.
Miller says he's still learning – and researching – and has been busy training his kitchen staff of about 25 cooks to perfect processes related to not only pizza, pasta, sauces and curing, but also making the 200 pounds of fresh mozzarella needed each day.
Seasonal, homemade and fresh are all words that can be used to describe the evolving offerings at Salotto Zarletti. And, with Miller at the helm of every new creation, Zarletti says he feels confident that the restaurant will only get better.
"People were expecting another Zarletti," he says. "But, here we're creating new from old. Andrew [Miller] has taken all of his classically trained French skills and poured them into traditional dishes. And he's taken old food traditions and made them contemporary."
One of the advantages, as both Miller and Zarletti see it, is that the menu will be ever-evolving, with techniques and approaches gradually expanding and producing delicious authentic fare.
"That's all I ever ask is that we're better tomorrow than we were today," Zarletti adds.
Salotto Zarletti is open for both lunch and dinner daily. Hours are Sunday through Thursday from 11 a.m. to 9 p.m., Fridays and Saturdays from 11 a.m. to 10 p.m. Reservations for dinner are recommended.
Facebook Comments
Disclaimer: Please note that Facebook comments are posted through Facebook and cannot be approved, edited or declined by OnMilwaukee.com. The opinions expressed in Facebook comments do not necessarily reflect those of OnMilwaukee.com or its staff.