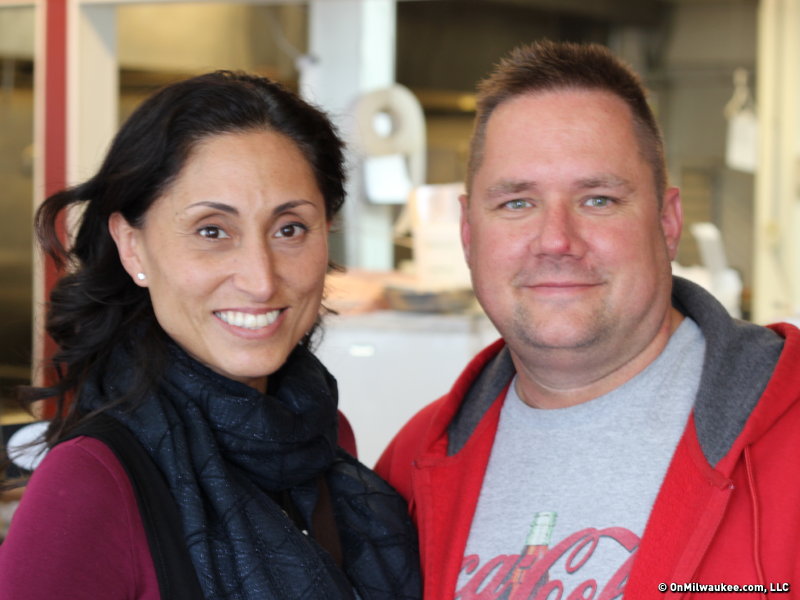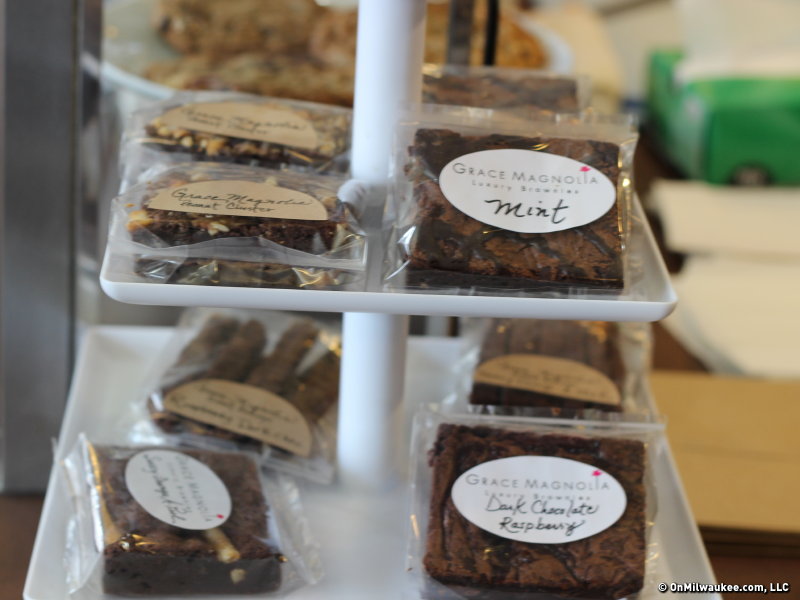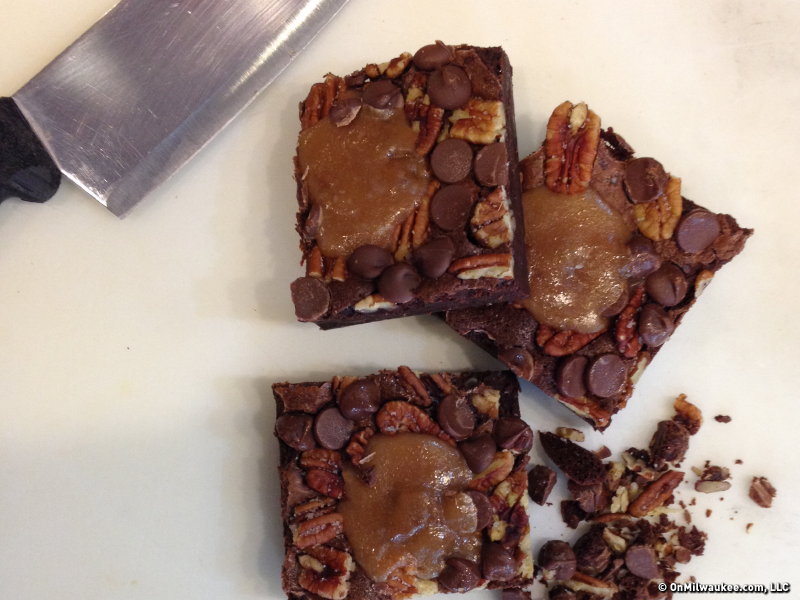 Grace Magnolia offers locally made luxury brownies
What exactly is a "luxury" brownie?
Just ask Grace Ladewig and Dave Jurena, owners of Grace Magnolia Luxury Brownies and firm proponents that eating a brownie can be life changing.
"When you receive a package of Grace Magnolia brownies," Ladewig says, "We believe it's a transformative experience."
"It's true," says Jurena. "These brownies have the power to mend, repair and restore relationships. They're the perfect indulgence. The perfect apology. The perfect gift for Wall Street CEOs to send to all of their clients."
And Jurena knows a little about the power of good food. After all, he spent his childhood eschewing afternoon episodes of "Sesame Street" for the opportunity to spend time in the kitchen cooking with his grandmother. In fact, his passion for cooking got so serious that by the time he was sixteen years old, he was gifted a KitchenAid mixer. And his 18th birthday earned him a copper sugar pot.
By the time he'd graduated from high school, he'd been hired on as an apprentice by Sandy D'Amato at Sanford. After leaving Sanford, he took work in catering and at the now-closed La Boulangerie in the Third Ward. Ultimately, he used his experience to start the Soup Market. But, he says sweet treats were always a passion.
"I've always favored baking and chocolate," says Jurena. "I used to travel down to La Francaise in Wheeling, Ill., and work in their chocolate room whenever I could."
Ten years ago, he had the idea for a brownie company he thought he'd name "Brown E," but the idea never came to fruition.
So, two years ago, when he met Ladewig – a woman who candidly admits that she occasionally eats brownies for breakfast – he knew he'd found a partner with whom he could indulge his sweet tooth.
And, after months of conversation, the two decided that they'd like to start a brownie business.
"I'm constantly disappointed by brownies I buy," Ladewig says. "So, we knew if we were going to start a brownie company that we'd have to do it really, really well."
As it turns out, Ladewig and Jurena discovered that the perfect brownie recipe contains just six ingredients – Callebaut's 60 percent bittersweet chocolate, Valrhona cocoa powder, eggs, unsalted butter, sugar and flour.
"We don't even add vanilla or salt," says Jurena, who was boggled when taste testers preferred the recipe without those flavors, "I thought for sure that a little bit of salt would heighten the flavor. But, it just got in the way. So, we kept things simple."
The simple recipe currently forms the base for twelve brownie variations including classic chocolate, the Handsome Turtle, Peruvian Jitters (featuring Sven's organic Peruvian coffee), Sassy Orange Appeal, Caramel Cashew, Peanut Cluster, Dulce De Leche, Maui, Raspberry White Chocolate, Raspberry Dark Chocolate, Chocolate Chocolate Chunk and Mint.
"All of the brownies are unique in their flavorings," says Ladewig, "But every one of them is rich, moist and decadent."
And Jurena says that's the point. It's also the reason they chose to name the company after Ladewig.
"We're trying to be the Tiffany of brownies, and there's just something about the sound of her name," Jurena says. "A magnolia is a beautiful flower, and Grace is really the driving force behind this business."
You can tell the notion embarrasses Ladewig a bit. But, she smiles.
"I think if I was in my 20s in this world, I would be supported in going into a career in baking," she says. "But, that just wasn't the case when I was younger. So, it's so great that I can be starting this company right now. I think I've found my bliss."
Currently, Grace Magnolia Luxury Brownies are available for $3 each at Soup Market locations and for $3.75 at Bella Cafe. They are also available in a six-brownie boxed set for $35 at FromMilwaukeeWithLove.com (a local gift company I run in my spare time).
Special orders can also be placed by contacting Grace Ladewig at (414) 801-9423.
A Grace Magnolia web site, which will accommodate online orders, is forthcoming. In the meantime, to follow the company's progress, or get more information, follow Grace Magnolia Luxury Brownies on Facebook.
Facebook Comments
Disclaimer: Please note that Facebook comments are posted through Facebook and cannot be approved, edited or declined by OnMilwaukee.com. The opinions expressed in Facebook comments do not necessarily reflect those of OnMilwaukee.com or its staff.