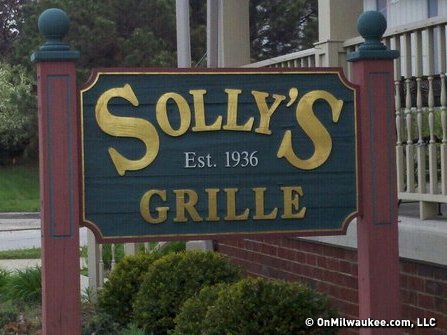 All fries are not created equal
Everybody knows that you shouldn't make a steady diet of french fries. No matter how you cut them, they aren't all that good for you.
But, every now and then, a good order of fries is just the thing you need, as a side with a great burger or grilled cheese, or a snack all by themselves.
The search for great fries seems never-ending and there are a lot of candidates in the Milwaukee area.
Two of them are drive-thru places, Culver's and Church's Fried Chicken. Both have fries that are crisp on the outside and soft potato on the inside, my recipe for a perfect fry. If you want them extra crispy, Culver's will respond.
Another thing I've noticed is that places with great burgers also seem to feature great fries, with a couple of exceptions. Kopp's, for example, as a great burger but wilted and limp fries.
Mazo's on 27th street has outstanding fries as does Replay on North Avenue which is my candidate for unknown great burger of the year. The original Sobelman's also makes the list.
But for my money, the best fries in town are from Solly's Grille on Port Washington Road. Long famous beyond our borders as the best burger in town Solly's understands that greatness can be had with a combination. By far, the most common order at Solly's is a cheeseburger with slice of raw onion, fries and a chocolate malt.
Solly's will make your fries however you want and while you may have a wait a bit, it's well worth the extra time to get fries this good.
bqazbzrbawecwrexabcfuvxrefucvexawu
Facebook Comments
Disclaimer: Please note that Facebook comments are posted through Facebook and cannot be approved, edited or declined by OnMilwaukee.com. The opinions expressed in Facebook comments do not necessarily reflect those of OnMilwaukee.com or its staff.