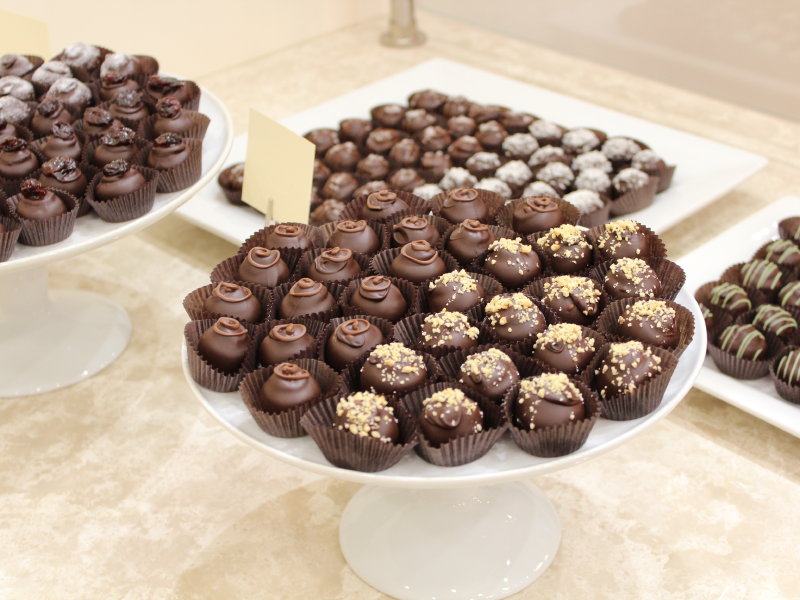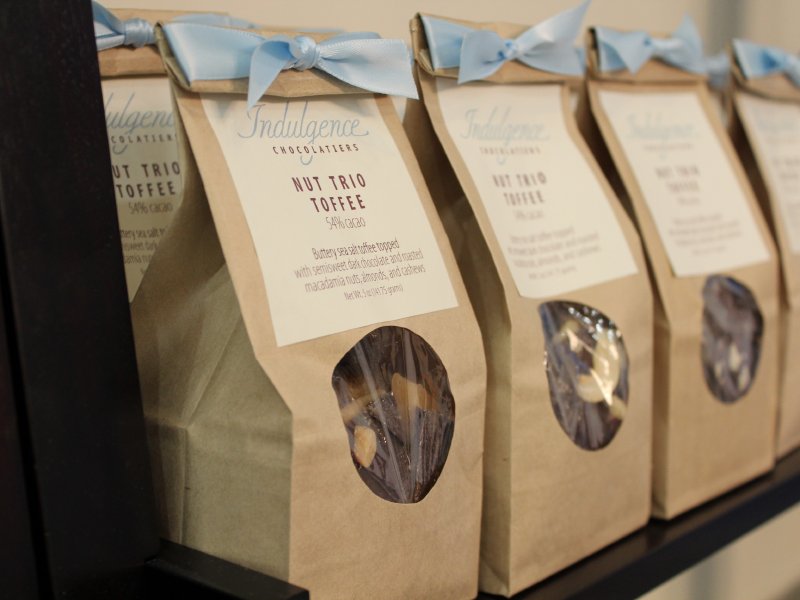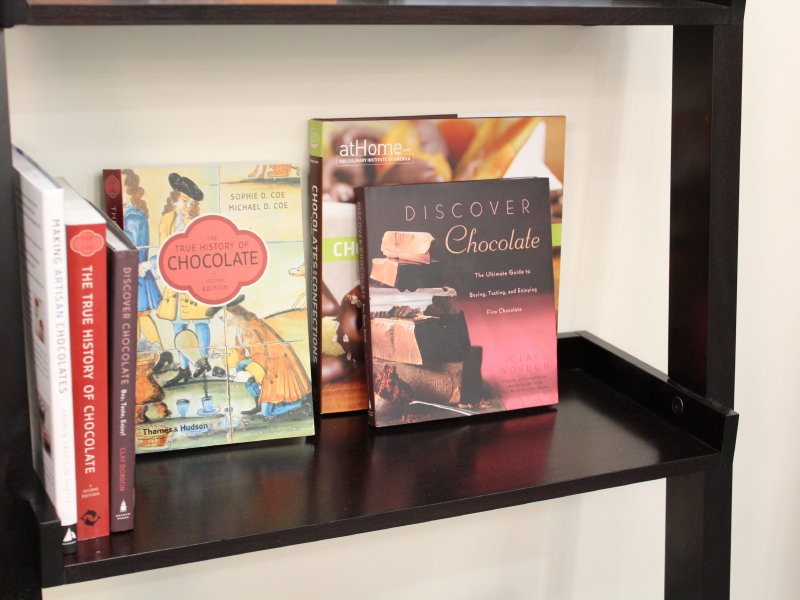 A good day for chocolate lovers: Indulgence Boutique opens in Shorewood
November 6 marked a very important day for Julie Waterman, owner of Indulgence Chocolatiers. Not only did her daughter, Claire, turn 10 days old, but Waterman was able to celebrate a milestone for her business – the official opening of her retail storefront at 4525 N. Oakland Ave., in Shorewood.
Although Waterman never expected to be juggling a newborn along with the opening of her new shop, which was originally scheduled to open in July, she says she's exhilarated by the prospect of bringing her dream to fruition.
"It's a combination of excitement, anxiety and relief," she says. "I can't wait to check off the final items on my list."
Waterman founded Indulgence Chocolatiers in 2007 with the goal of introducing fine artisan chocolate to the Milwaukee area's burgeoning culinary scene. She started out small, producing delectable truffles made from blended-bean Belgian chocolate for weddings and events, and gradually expanding to supply to over 150 wholesale clients located in Milwaukee, Wisconsin and beyond.
Today Indulgence's business has grown to include a full line of confections including chocolate bars, toffee, s'mores kits and gourmet hot cocoa mixes, including flavors like salty caramel, Mayan spice and vanilla bean.
Beginning this week, and just in time for the upcoming holidays, Indulgence will be able to engage in direct interaction with consumers, offering not only handmade artisan chocolates, but a wide variety of educational opportunities to enhance their chocolate-eating experience.
"Our hope is that chocolate enthusiasts all over the Milwaukee area will view us as a destination where they can learn about and enjoy all of the fine chocolate confections we handcraft in our local kitchen," Waterman states.
"I'm really excited to get people into the store to see what we're working on," Waterman says. "We make every product we sell, resulting in unmatched artistry, ownership and pride in our product."
In accordance with Indulgence's commitment to offering an unparalleled customer experience, each member of the boutique's staff has spent a significant amount of time in Indulgence's kitchen, where they have worked with and studied fine chocolate.
"You expect the person helping you at your local wine store to be able to tell you where the wine came from, how it was made and what to pair it with," Waterman explains. "You should expect nothing less when buying chocolate, which is similar in complexity. That's the kind of experience the staff at our boutique will provide."
The new retail space, which was designed to emulate the elegant charm of the chocolate boutiques Waterman visited during her travels to Europe, will offer a wide variety of locally produced confections, including individual and hand-selected boxes of truffles from the truffle bar, as well as chocolate accessories and books.
Beginning in January, the shop will offer a regular schedule of monthly classes including both casual tastings in a social setting and more in-depth educational experiences, such as the history and origins of chocolate and the subtleties of creating chocolate pairings.
Indulgence customers will also have the opportunity to enroll in Indulgence's rewards program, which, in addition to keeping them informed of news and events, will give them a $25 gift certificate for every $250 spent at the store.
In addition, as a grand opening promotion, customers spending $25 or more at Indulgence's store between now and Nov. 17 will receive a $5 gift card for use during a future visit.
Sounds like a pretty sweet deal to me.
Indulgence's chocolate boutique is open Monday through Friday 10 a.m.-6 p.m. and Saturdays 10 a.m.-5 p.m., with extended hours to accommodate holiday shopping.
Facebook Comments
Disclaimer: Please note that Facebook comments are posted through Facebook and cannot be approved, edited or declined by OnMilwaukee.com. The opinions expressed in Facebook comments do not necessarily reflect those of OnMilwaukee.com or its staff.