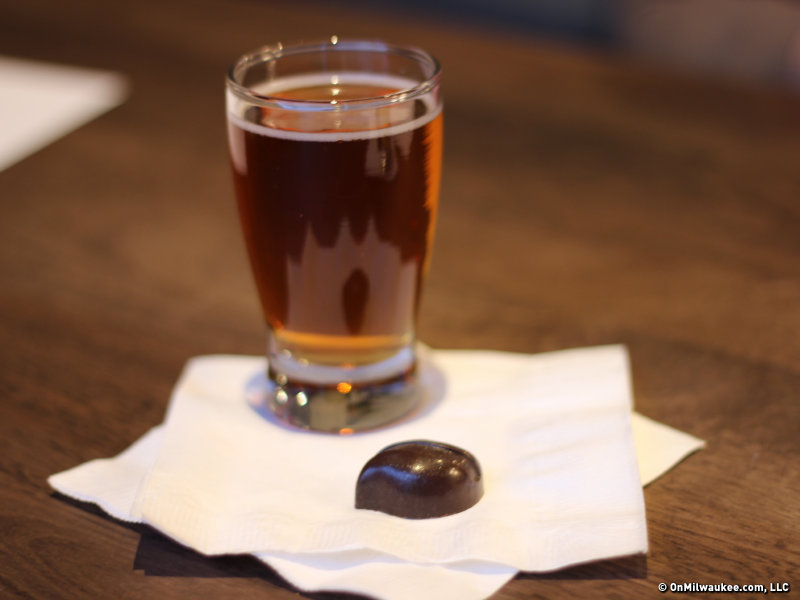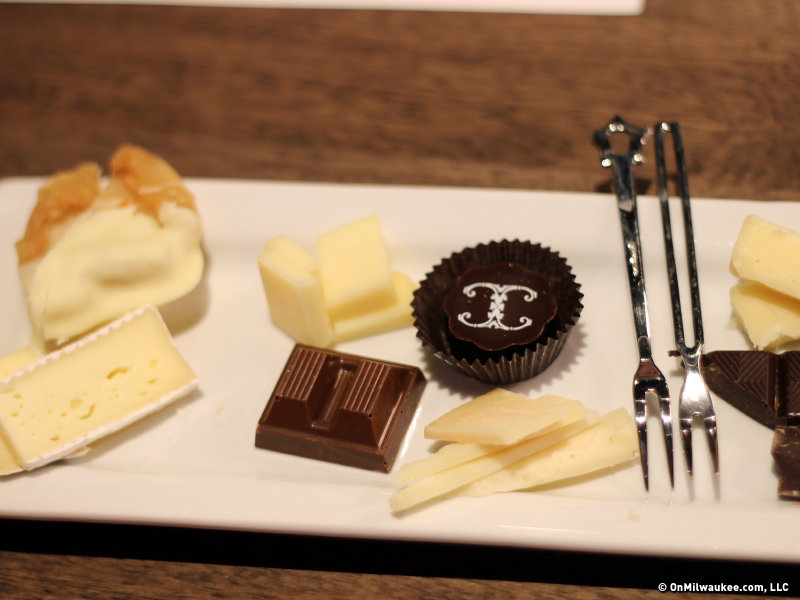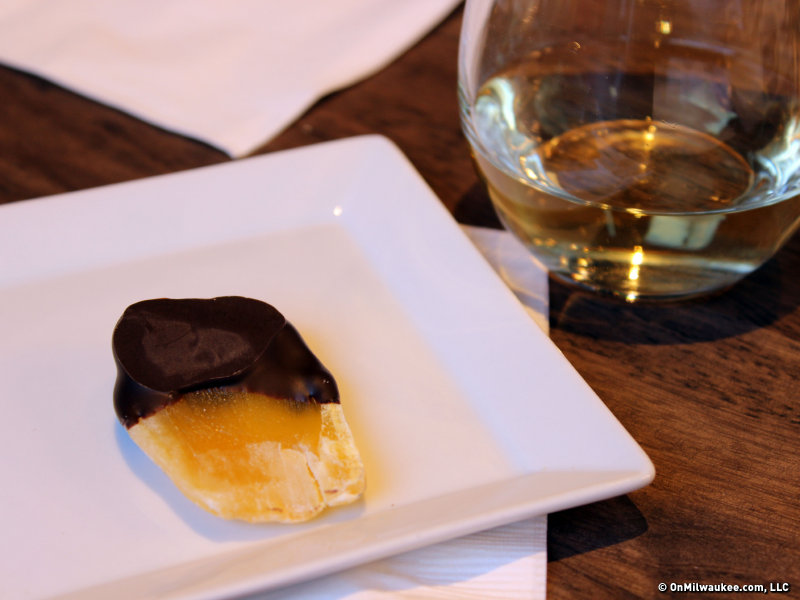 Celebrating spring: Indulgence Chocolatiers releases seasonal tasting menu
Chocolate lovers who haven't tried the pairing menus at Indulgence Chocolatiers, 211 S. 2nd St., in Walker's Point, owe it to themselves to visit… and soon.
A preview of Indulgence Chocolatier's spring tasting menu reveals a true delight for the palate, with wine, beer and cheeses expertly paired with truffles and chocolate bars to fit even the most discerning palate.
For white wine lovers, the 75 percent Tanzanian chocolate covered jackfruit paired with 2011 Meyer Fonne Genil d'Alsace brings out the tropical flavors of banana, pineapple and mango in the jackfruit while pulling out earthy tones in the otherwise fruity wine.
A more adventurous pairing includes the 2011 Messmer Shreurebe, a German wine comprised of Riesling and a mystery varietal, which offers the Meyer lemon and chèvre truffle with which it is paired a fine match by pulling out the citrus elements of the wine while the goat cheese offers the chocolate a savory element.
If red wine is more your speed, try the cassis tobacco truffle paired with 2009 Bodegas Triton Tridente Tempranillo, a wine that matches the truffle with leathery flavors that turns pleasantly musty and rich when countered by a touch of cassis in the truffle.
Beer lovers will delight in the pairing of a limoncello espresso truffle paired with Avery White Rascal, a weiss beer that smooths out the espresso flavors, while emphasizing the floral qualities of the lemon along with the banana notes in the beer.
Likewise, the smooth nuttiness of Lefthand Sawtooth Amber paired with a matcha (green tea) truffle. The pairing begins on the herbal side, finishing with sweet and nutty flavors smoothed by earthy hop notes.
My favorites, by far, were probably the cheese and chocolate pairings, which provide a marvelous showcase for both the depth of the chocolate and the complex notes of the cheese.
Try Carr Valley Benedictine with Milk Chocolate Cream City Crunch for a textural palate pleaser combining 41 percent milk chocolate with crisp feuilletine that matches the slightly crystalline textures in the the savory mixed milk cheese made from sheep, goat and cow's milk.
Or indulge in the grassy notes of Cypress Grove's Midnight Moon paired with the floral qualities of Indulgence's elderflower truffle.
If you're seeking a more rich flavor, be sure to try the raspberry washed Bellavitano with Indulgence's Mayan spice bar, which melds to create the effect of a spiced fruit jam teeming with both sweet and savory flavors.
The tasting menu is available at the tasting bar in Walker's point Tuesday-Thursday, 10 a.m. to 6 p.m. and Friday-Saturday, 10 a.m. to 7 p.m.
Facebook Comments
Disclaimer: Please note that Facebook comments are posted through Facebook and cannot be approved, edited or declined by OnMilwaukee.com. The opinions expressed in Facebook comments do not necessarily reflect those of OnMilwaukee.com or its staff.