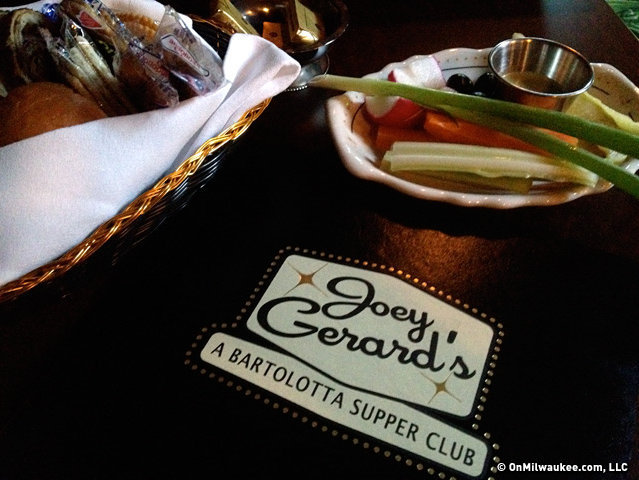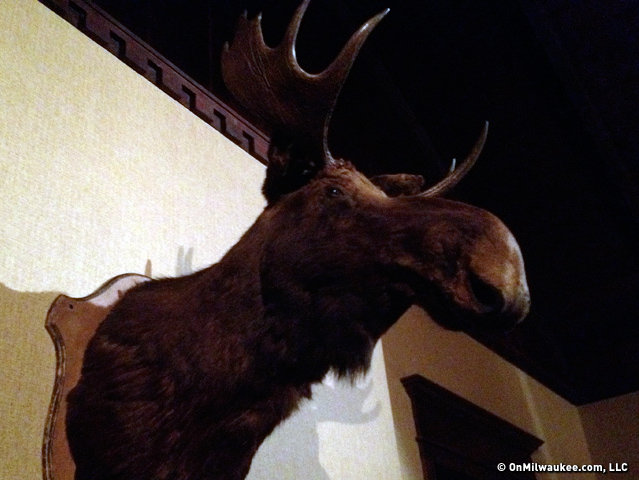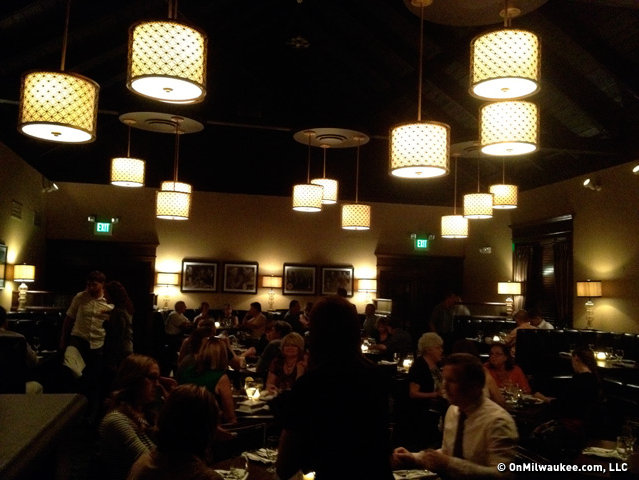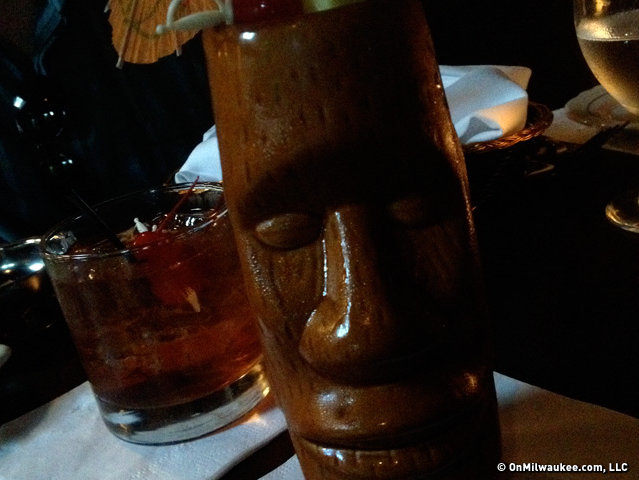 A peek into Joey Gerard's: A Bartolotta Supper Club
When Joe Bartolotta told the top members of his team that he planned to open two restaurants – exactly the same, right down to the name – on opposite sides of town on the same day, he asked those who thought it was a good idea to raise their hands.
"Ten people," Bartolotta recalls. "Not one hand went up." When he told his brother and partner, Paul, who works in Vegas? Well, the response isn't suitable for a family magazine such as this.
But if anyone can pull it off, Bartolotta can.
Taking a page from the "Mad Men" manual of style, Bartolotta has created Joey Gerard's: A Bartolotta Supper Club. Though Joey Gerard's: Two Bartolotta Supper Clubs would be more accurate.
The first, located in the former Harmony Inn space in downtown Greendale, 5601 Broad Street, opens on Friday. The second, in the old Riversite location at 11120 W. Cedarburg Road in Mequon, will follow later in September.
At some preview dinners this week, the staffs of both restaurants were on hand to learn the ropes: get familiar with the menu, with the kitchen – which includes some new equipment that requires a learning curve even for seasoned kitchen staff – with the concept.
Bartolotta says the idea for restaurants grew out of his family's experience, as has been the case with some previous Bartolotta restaurants.
"Joey Gerard's is nostalgic for me in many ways from the memories of my family visiting Wisconsin supper club establishments to naming the restaurant what my mother called me as a child," he says.
"While you may find Joey Gerard's is not your typical Northwoods supper club, the interior focal point will be a nod to that genre with 'Montague,' a large moose head that hung in a northern Wisconsin restaurant for 40 years."
Indeed, Montague is one of the first things guests see when entering the Greendale restaurant, which from the outside looks pretty unassuming.
Bartolotta's John Wise says that the moose, which resides above a large fireplace in the bar, is named Montague for a reason.
Corporate Chef Adam Siegel – who heads up the Joey Gerard's team with Executive Chef Joe Schreiter, formerly Executive Sous Chef at Harbor House, has long asked Bartolotta for top of the line kitchen equipment made by Montague. When the moose arrived, says Wise, Bartolotta said – and I paraphrase – "Let's call him Montague, so I can tell Adam I finally got him a Montague."
If you had visited the Harmony Inn, you'll only barely recognize the place now. The bathroom mosaics remain, but the carpeting is new, the drapes are new, the cool retro lighting is new, the furniture is new. Even the floor plan is new, as Bartolotta tore down walls to open up a series of enclosed banquet and dining rooms to create a sprawling and large – but still surprisingly intimate – dining room.
And the tinkering continued early in the week. When some dark spots were noticed at Sunday's dinner, Bartolotta had more lighting added before Monday evening's event.
The wood is dark, the lighting is low and there are four-person and two-top banquettes along the walls. There are no tablecloths, however; a move that Wise says was debated.
"We thought it would be too formal that way. If you go into a restaurant and see tablecloths and you're wearing shirts or a polo shirt, you might feel uncomfortable," he says.
And Joey Gerard's is anything but uncomfortable. The mood at the openings was cheery, the service familiar, warm and friendly. There is a kids' menu. The prices are reasonable.
This is not Bacchus.
"A lot of research went into developing the menu for this concept and guests will find an a la carte, family-style and kids' menu featuring many classic supper club specialties," says Schreiter, who nods at the two new ovens that fuel the large kitchen at Joey Gerard's in Greendale.
"We are thrilled to be the first restaurant in the Midwest to use a Josper Woodstone charcoal oven to cook a variety of meats, seafood and vegetables at over 700 degrees which creates an incredibly unique and delicious flavor profile," he says.
According to Siegel the ovens burn about 50 pounds of charcoal a day and the restaurant uses a mesquite mix.
But, as Wise points out, the ovens have no windows. "Cooking on the grill, they can see what's going on," he says. "But once the doors are closed, the chefs are cooking blind."
That meant that the test-runs this week were very helpful to the team in terms of getting the new equipment down pat.
When Siegel strolls over to say hello, I asked him if he's worried about everyone getting used to the new ovens. He smiles in his boyish way, and says, "no, I'm not worried at all. They're getting it."
And, judging from our meals – which out of fairness we won't critique in details here, since the event was a test-run (Lori Fredrich will write more about the food next week) – he doesn't have much to worry about at all.
What will be interesting is to see if and how the restaurants diverge over time due to their different locations. Will the Greendale crowd and the Mequon crowd want the same menu? Will the restaurants have different vibes because of the differing clientele?
Time will tell.
Joey Gerard's in Greendale is open 4:30-9 p.m. Mondays-Thursdays, until 10 p.m. Fridays, from 4 until 10 on Saturdays and 4-8 on Sundays. It will be closed on Monday, Sept. 3 and Monday, Sept. 10. The restaurant expects to add breakfast and lunch service later in the year.
Facebook Comments
Disclaimer: Please note that Facebook comments are posted through Facebook and cannot be approved, edited or declined by OnMilwaukee.com. The opinions expressed in Facebook comments do not necessarily reflect those of OnMilwaukee.com or its staff.