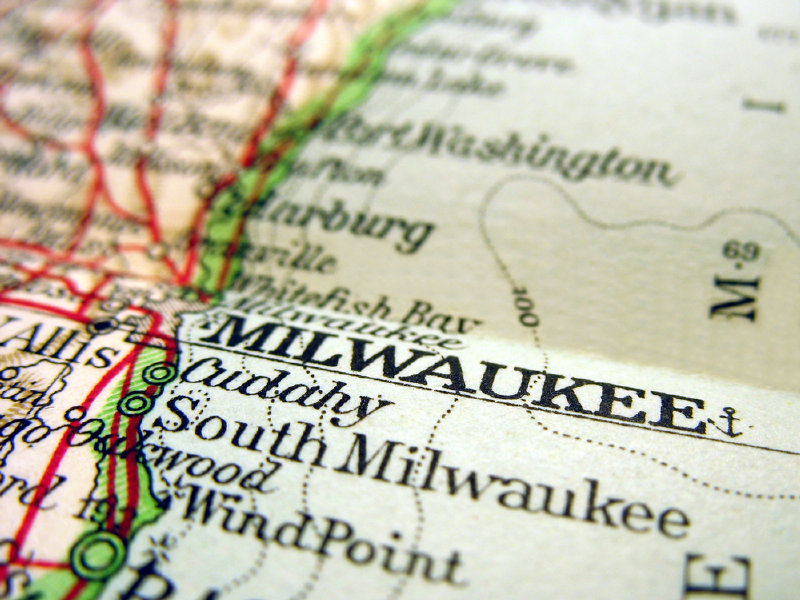 Where would you open a restaurant in greater Milwaukee?
Location. Location. Location. It's all about location. Right?
OnMilwaukee.com co-hosted a lively panel yesterday morning at the InterContinental Milwaukee. It was the first event of the new season of the East Town Association's Coffee Connections series and included Brian Frakes, executive chef at The Pfister, Arthur Ircink, creator of "Wisconsin Foodie," Daniel Jacobs, executive chef at Wolf Peach, David Swanson from Braise and moderator Kyle Cherek, host of "Wisconsin Foodie."

It was foodie heaven, and another testament to Milwaukee's ever growing and truly innovative restaurant and food scenes.

Near the end of the panel, I asked this question, "Where would you open a restaurant if you were opening one today?"

Wolf Peach chef Daniel Jacobs immediately said Shorewood. Collectively, the group said Walker's Point and then Kyle Cherek noted that while location matters it's more about the heart of the food and staking a claim in great dining. A bit of a "if you build it right, they will come" answer.

Location matters. As does density, design and, of course, planning. But, why do all the new, "hot" restaurants seem to open in Walker's Point and the Fifth and Third Wards? The simple answer is they're fishing where the fish are, finding good rent deals and that good dining begets more good dining. Same reason why coffee shops like to be around one another.

Opening and running a restaurant isn't easy. And, hopefully passion and purpose trump, or at least tag team well with location.

Would Crazy Water work in Downtown or Mequon? How about The Nobel in Whitefish Bay? Remember the original Social? Remember its move? It didn't work. But, bigger picture, it set its owner on a path to bigger and better things. There's a way to the world, for sure.

I do wonder why the East Side of Milwaukee, Shorewood and Whitefish Bay don't have more dining options. Maybe it's a numbers game. There simply aren't enough people. Yet, I think a La Merenda type restaurant would do well on Downer Avenue or on Oakland in Shorewood.
Yet, many times the space and design of a restaurant define it, and this may be why the Third Ward, Fifth Ward, Walker's Point and Bay View make such great places to open restaurants. The unique buildings and decent lease deals are there, and both work well with great food.
Thoughts?
Talkbacks
jeffjay60 | Feb. 1, 2013 at 9:58 a.m. (report)
I agree with your comment about fishing where the fish are, but remember 2nd Ave was not dotted with all the great options two or three years ago. I suggest you look at the cost of renting space as a factor in not locating in the upper Eastside or North Shore.
Facebook Comments
Disclaimer: Please note that Facebook comments are posted through Facebook and cannot be approved, edited or declined by OnMilwaukee.com. The opinions expressed in Facebook comments do not necessarily reflect those of OnMilwaukee.com or its staff.