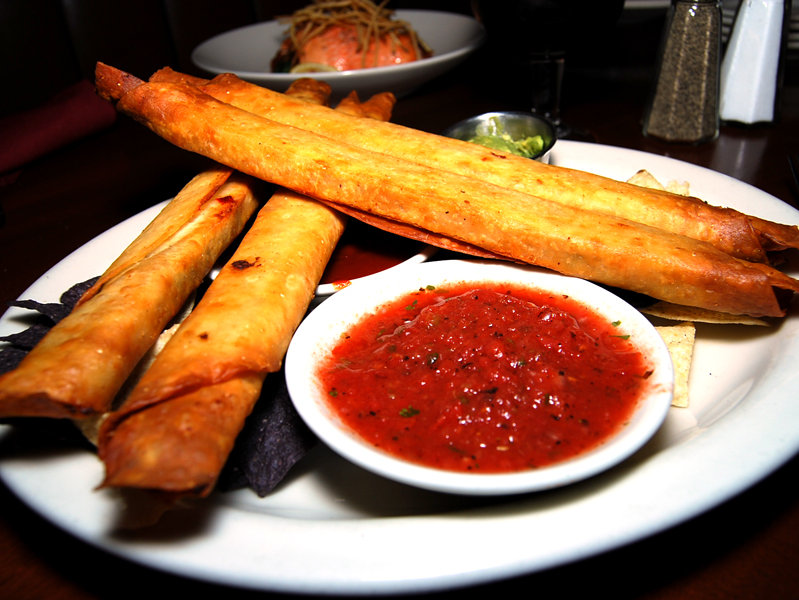 Rock Bottom is far from it
Rock Bottom Brewery opened over a decade ago in Milwaukee, when the chain brewpub had locations in only Colorado and Illinois. Now, with over 35 locations, Rock Bottom has made a national name for itself using the premise of in-house brews and appetizers, salads, pizzas and various entrées.
Two recent visits to Rock Bottom, 740 N. Plankinton Ave. provided consistent service, presentation and food quality. Rock Bottom serves up what one would expect from a chain restaurant, but they do so efficiently and effectively enough that the restaurant is packed over lunch.
Downtown diners can be assured they'll get their meal and get out of there within the lunch hour, and the restaurant on a Thursday evening appeared to be patronized by pre-theater goers, also on a tight timeframe.
Rock Bottom offers a two for one happy hour specials during the week on their pints of beer, and substantial selections of appetizers. The usual suspects make their starter list, including nachos, pretzels and spinach cheese dip. We sampled several items in a stacked selection of the RB Appetizer Sampler ($17.95) which could have easily taken on the role of main course for two diners.
The platter was lined with Titan Toothpicks, a crispy tortilla rolled cigar style and stuffed with melted Monterey Jack cheese, onions and peppers, crisp, thick cut onion rings, Buffalo wings, edamame, and the spinach dip. All items were good, and served hot with accompanying sauces.
Sandwiches at Rock Bottom come with choice of fruit, malt chips, French fries or slaw and easily cover the plate. A honey chicken ($10.50) was tender and covered with crispy bacon and melted Swiss cheese dressed with honey mustard.
Chicken pot pie ($11.95) layers a pie crust over a large serving dish filled with chunks of chicken and vegetables. The pot pie was good, but the gravy inside was a little light for my dining companion's taste. Chicken fried chicken ($12.95) had an unbelievably crispy exterior that was unaltered by the country style gravy over the top, and came with creamy white cheddar mashed potatoes.
While the food here hovers just over and around average, items at Rock Bottom were so consistent that dining here provides the assurance that you will receive exactly what you expect.
On our evening visit, we encountered one of the better servers I've seen in Milwaukee to date; he was not only on the mark for timing, he was enthusiastic about the restaurant, provided unprompted recommendations and genuinely seemed interested in us and our dining experience.
My only reservation is that Rock Bottom uses expeditors to deliver food from the kitchen to the tables in the evening, so that person needed to ask at each course to which the food belonged. But aside from that, the service experience was very good if not excellent, and the food was exactly what we anticipated.
bswzubeyeeeufqtavexfxzbwff
bswzubeyeeeufqtavexfxzbwff
Facebook Comments
Disclaimer: Please note that Facebook comments are posted through Facebook and cannot be approved, edited or declined by OnMilwaukee.com. The opinions expressed in Facebook comments do not necessarily reflect those of OnMilwaukee.com or its staff.