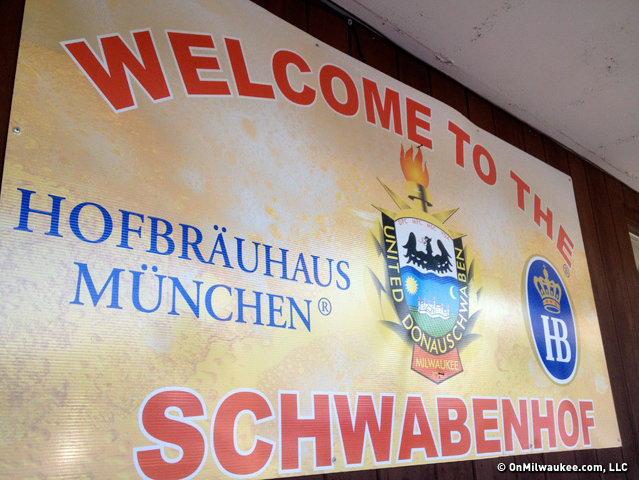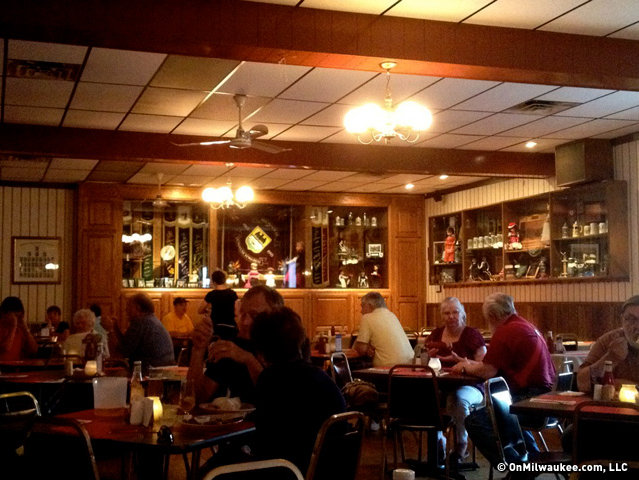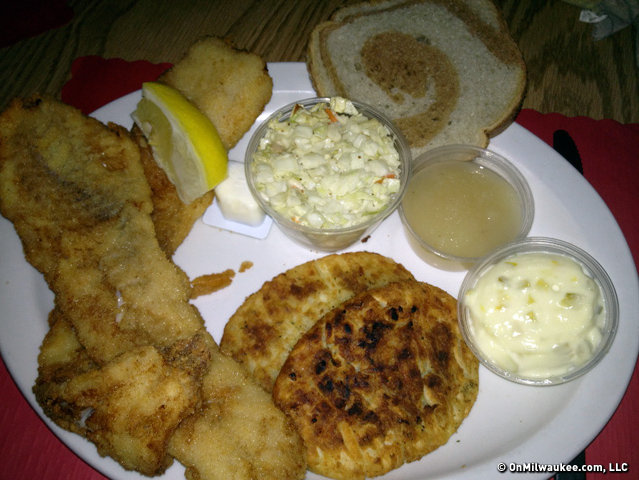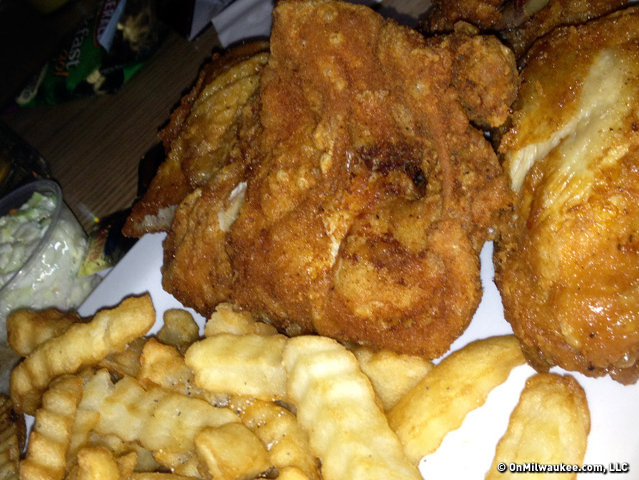 A Schwabenhof fish fry debut
It's pretty embarrassing, I know. I claim to love fish fries in Milwaukee and yet I'd never been to the Schwabenhof. Shame on me.
But not anymore.
Last Friday, I took the family nice and early to beat the rush. But, natch, I forgot that a good, down home, old world place like the Schwabenhof, N56 W14750 Silver Spring Rd., in Menomonee Falls, has an early rush. Of course, it's a crowd that's decades older than me, generations older than my kids.
But, that rush isn't a stampede and so there were plenty of tables and we were seated immediately. Because I couldn't find a full dinner menu online, I packed a variety of noshes for the kids, just in case all that was available for them was the $6.95 fish fry for children under 12.
There is, however, a full menu, even on Fridays at the Schwab, which – if like me, you didn't already know – is located in a low complex with an attached bar, pool table room and a large dining hall.
We had prompt, attentive service and an all around good experience.
I, of course, opted for the all you can eat fish fry for $10.95; it being a dying breed and all.
The first plate came with two long pieces of cod, two potato pancakes, cole slaw, tartar sauce, apple sauce, marble rye and butter.
That the fish was stellar was no surprise, really. But the lackluster potato pancake came as something of a shock. I thought for sure an authentic German place like the Schwabenhof would have a serious contender in the latke competition.
Instead, the two cakes were so uniformly shaped that I'd guess they're sourced rather than made on-site. They were also a little dry.
But, like a good Milwaukee boy, I cleaned my plate and said, "More, please." The server replied, "one piece or two." Of course, I said two, but when two giant pieces arrived – much bigger than the first two – I realized I'd tread more carefully in the future.
My dining companions opted to try the hand battered fried chicken ($10.95) and a couple grilled cheeses and fries. It all looked good, but, clearly, the fish is the star.
You can get an all you can eat fried chicken and fish combo for $10.95, too. There are other fish options, also, like lake perch or walleye, or broiled walleye, for $14.95, "poormans" baked cod for $13.95 and six jumbo fried shrimp for $16.95.
I'll be back and, in light of stories of a packed dining room and hour-long waits, I'll get there early again.
cttqyzdzrbyc
Facebook Comments
Disclaimer: Please note that Facebook comments are posted through Facebook and cannot be approved, edited or declined by OnMilwaukee.com. The opinions expressed in Facebook comments do not necessarily reflect those of OnMilwaukee.com or its staff.