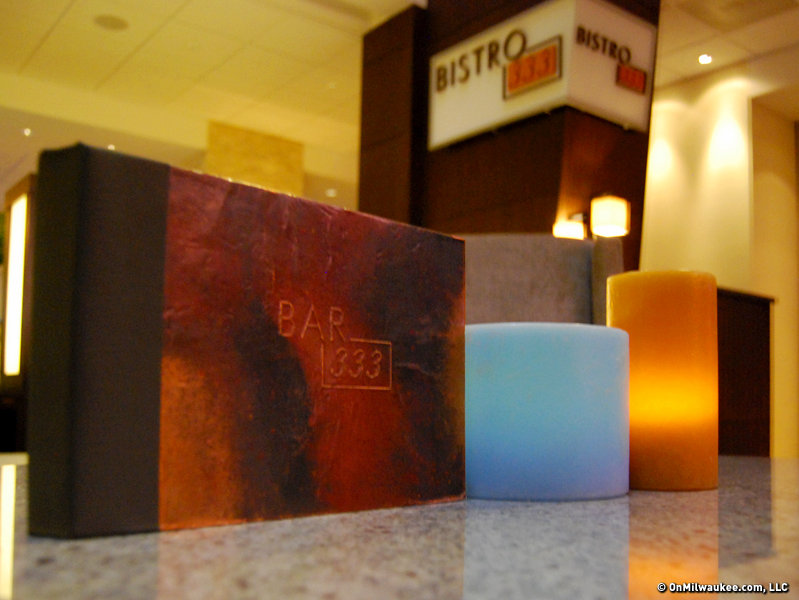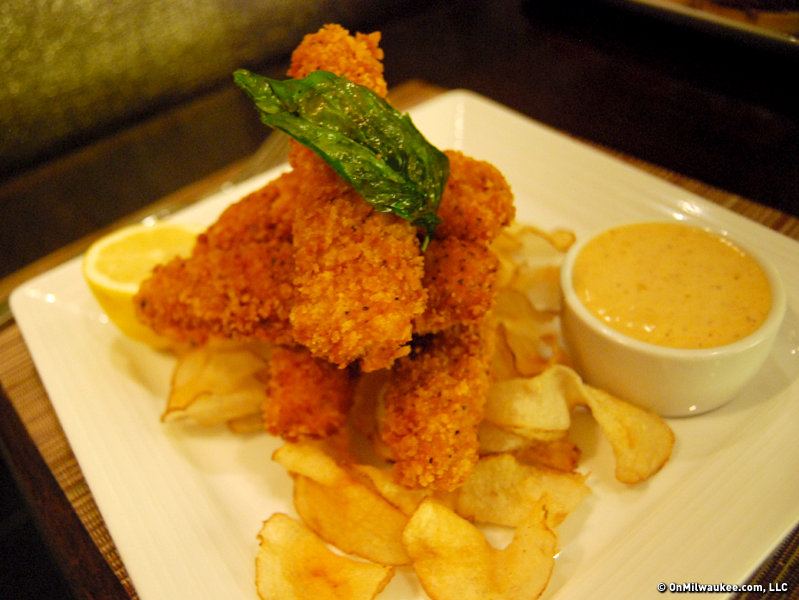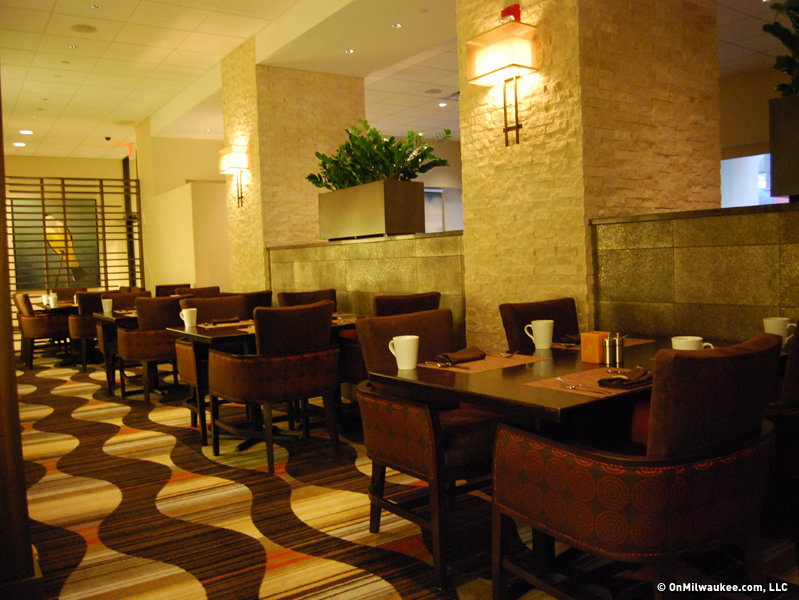 Scouting report: Bistro 333
Hotel restaurants have, in recent years, taken on a new presence. Gone are the days of boring square tables and sports memorabilia-engulfed bar scenes, and menus with chicken fingers, wings, quesadillas and bacon cheeseburgers. In their stead, has come an outcrop of trendy, sleek bistros and restaurants that hearken to a local crowd for dinners and luncheons, in addition to the visitors who are staying overnight and looking for convenience.

Bistro Bar 333, aptly named for its location in the Hyatt Regency at 333 E. Kilbourn St., adopted this trend during the Hyatt's $19 million makeover about a year ago. A galley style dining room in rusts and earth tones and a bar staffed with "liquid chefs" bring this restaurant some new assets that are attractive even if you aren't traveling or jaunting off to the connected Midwest Airlines Center. Service at the Bistro begins with breakfast at 6:30 a.m. and carries through the lunch hour until 2 p.m., reopening from 5 to 10 p.m. for the dinner crowd.

On a recent scouting trip, I found it interesting that the Bistro, which houses a wall of windows on the Kilbourn Avenue side, is discretely tucked around the corner from the main entrance of the Hyatt -- if you aren't specifically looking for the overhead sign, you could very easily miss it. And once in the dining room, the space is so well positioned and secluded within the building, you are liable to forget you're even in a hotel.

The menu is decorated with classics and some fun specialties, and mimics this theme throughout all three meals. For breakfast, patrons can sample basic French toast ($12), pancakes ($12), or eggs Benedict ($15), or awaken with something a bit more adventurous like a zucchini and gruyere, white cheddar, and goat cheese frittata ($12), or brats for breakfast -- an "Old Wisconsin" bratwurst patty, two eggs and hashbrowns ($14).

Lunches offer no surprises in wedge ($7) or cobb ($14) salads, but then venture outside the box with an appetizer of crispy walleye fingers with cajun remoulade ($8), Brie LT ($11), a chicken avocado sandwich with apple compote ($9) and a side selection of tator tots, cucumber salad, chips, or steak fries. The tots come adult-style, without a hint of grease and a slight smattering of black pepper, and also come in dessert form as a tator tot beignet ($6), with maple syrup, caramel and honey. Lunches also offer several rotating specials with a paired non-alcoholic beverage (freshly brewed ice tea or homemade lemonade, for example) included in the same moderate price range.

The Bistro's dinner menu absorbs many of the lunch items while adding a series of entrees, all again with interesting sides of wild mushrooms, spinach, wild rice, smashed potatoes, brussel sprouts, or pickled fennel. And the main courses also lack banality, with little twists like a lemon confit served with grilled salmon ($26) and butternut squash risotto ($19) served with horseradish chips.

Overall, a beckoning menu and efficient lunch service make this a place I would venture back to for a quick lunch or to grab a sandwich before a game. As a restaurant, the Bistro more than held its own during my scouting visit, not only against other hotel competitors, but many other standalone downtown lunch stops as well.
Talkbacks
DT | April 19, 2010 at 4:48 p.m. (report)
The Walleye is the way to go here. Very good. But, there's something just a bit "off" about the lobby area. Can't quite place my finger on it. It's way better than the old Hyatt, but just not there yet. Improving quickly, though. Try it out. Breakfast is good too.
Facebook Comments
Disclaimer: Please note that Facebook comments are posted through Facebook and cannot be approved, edited or declined by OnMilwaukee.com. The opinions expressed in Facebook comments do not necessarily reflect those of OnMilwaukee.com or its staff.