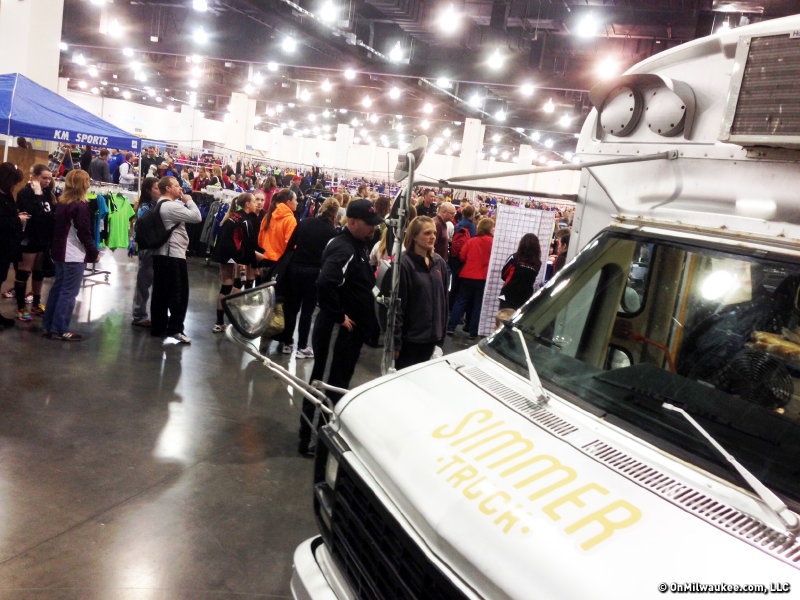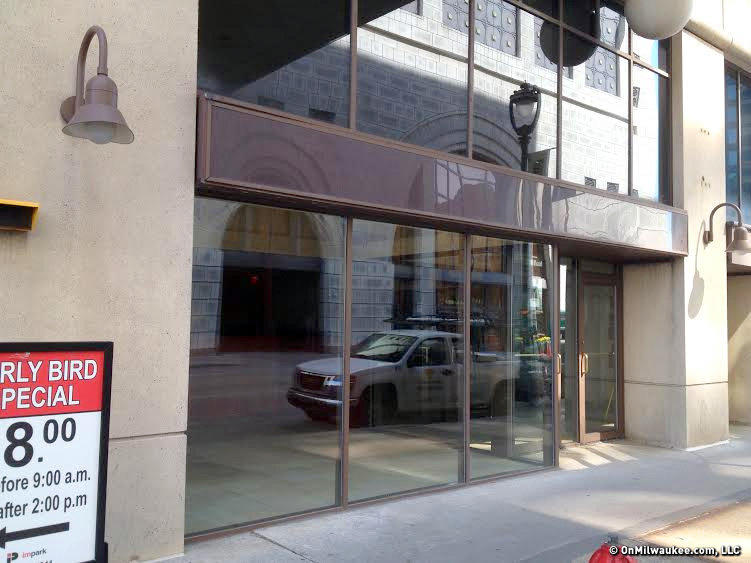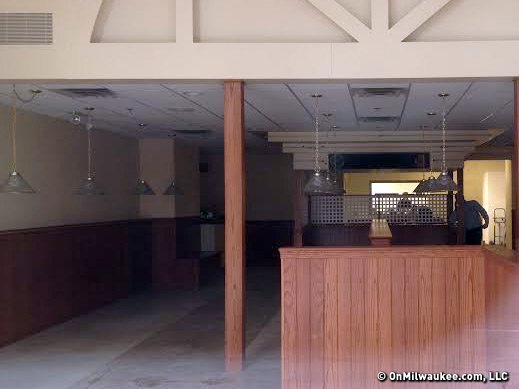 Simmer Truck opening a cafe on Water Street
Back in May 2013, Steve Perlstein, formerly chef/partner at Buca Di Beppo, and his wife, Jennifer Block, rolled out their 1995 Blue Bird Micro Bird bus filled with fresh soups, salads and panini.
Simmer Truck was the culmination of a dream to bring great food to the streets of Milwaukee that was fast, fresh, affordable, and portable.
Beginning this month, Simmer will have its very own brick and mortar location at 718 N. Water St., a long dormant spot that once housed an Arby's.
For the next few months, Simmer will use the space as a base kitchen for the food truck and catering operations. But, over the course of the summer, the couple will also get the space ready to become a café.
"Our opening date for the café is likely to be Nov. 1," Perlstein says. "If we can figure out a way to do it earlier, we will. But, there are a ton of details to deal with."
The new space was made possible, in part, by funding provided by members of Fund Milwaukee, a unique investment opportunity designed to connect small, primarily non-accredited investors, with social entrepreneurs dedicated to improving the well-being of society and the environment in Milwaukee.
"All the planets aligned, and the fact that we have the chance to do this is great," Perlstein continues. "We feel like it will be a great way to build the brand and keep things going all year long."
The café will offer fast, casual counter service. Open for breakfast and lunch, the café will offer panini, soups and salads, as well as full service coffee drinks made with Stone Creek Coffee.
Perlstein also says they may work with Rocket Baby Bakery to source pastries for the new shop.
"We recently shifted over to Rocket Baby sourdough bread for our panini, and we're using their mini baguettes to go along with our soup," he says. "And it's really made a huge difference."
In the meantime, Simmer will keep busy with a full food truck schedule, including Mondays at Stone Creek Coffee in Walker's Point, Tuesdays at Schlitz Park, Wednesday at the Research Park in Wauwatosa and Thursdays at the Courthouse. They'll spend Fridays at Granville Foodie Fridays on the Northwest side.
The truck will also make appearances at the South Milwaukee Farmer's Market on Thursday afternoons, the East Town Market on Saturdays, and the Greenfield Market on Sundays.
The Simmer Truck will also make appearances inside the Wisconsin Center, where it has entered into an agreement with Levy restaurants to provide healthy fare for attendees at events and conferences.
"We have a lot of good healthy options that they're simply not set up to do," Perlstein notes. "We can provide the gluten-free, vegetarian and alternatives to burgers and fried fare."
So far, they've provided food for volleyball tournaments at the Center, but conference attendees are starting to request their services by name.
"Next week we're going to do the Electrical Wire Processing & Technology Expo," he says. "They actually requested us, which is pretty cool."
The truck will also be in the conference center for the entire week of the Bead & Button Show, May 28-June 9.
"There is also talk of getting our own concession stand in the U.S. Cellular Arena," Perlstein says. "There's a lot going on."
Facebook Comments
Disclaimer: Please note that Facebook comments are posted through Facebook and cannot be approved, edited or declined by OnMilwaukee.com. The opinions expressed in Facebook comments do not necessarily reflect those of OnMilwaukee.com or its staff.