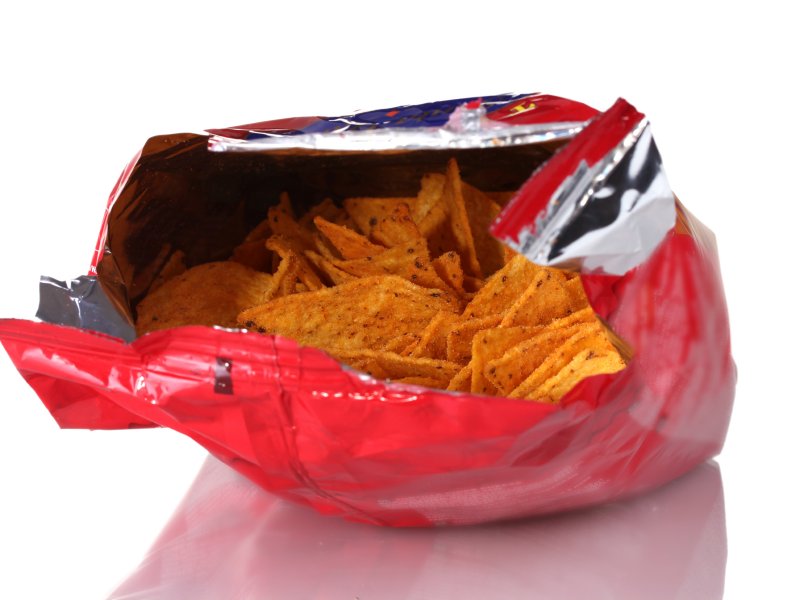 Social Circle: What's your favorite gas station snack?
Welcome to a weekly segment called "Social Circle." It's a group effort between readers, social networkers and the OnMilwaukee.com editors. Every Monday, we ask a question via Facebook and Twitter and then post the responses from our Facebook "likers" and Twitter followers in this column. Well-known Milwaukee movers and shakers will contribute, too.
When on a road trip, most people toss healthy eating habits out the window and let themselves indulge in gas station snacks of their choice.
From Pringles to Skittles, road trip snacks are a subject that the Social Circle takes pretty seriously.
Here are their responses and feel free to add your favorite car junk food to the mix.
Melanie Ariens: "Corn Nuts. It's the only time I buy them. Oh, and when I'm not the driver, any odd ice cream thing from the little trunk freezer, like Choco Taco or an ice cream sandwich."
Margaret Bacik: "I only have squeeze cheese and crackers on road trips. If I didn't limit myself I would live off of it and probably weigh close to 400 pounds."
Debbie Baran: "Red licorice, Fritos (not together), bottled ice tea."
Sarah Bowen: "Quaker rice cakes."
Carolynn Buser: "I make a custom snack mix that my mom made for road trips for us growing up as well. Mix of sweet and salty goodness."
Steve Cady: "Funyons. And I don't eat onions. Go figure."
Greg Clapp: "Kwik Trip's rib sandwich."
Celesté Contreras: "One of those cheap soft, chewy chocolate chip cookies that always taste like cookie dough."
Sandi Draeger: "Slim Jims or Pringles."
John Ecker: "Black coffee and cigarettes. And sunglasses."
Lori Erickson: "I, too, am powerless to resist the lure of road-trip Combos. Never eat them any other time. Those, and harvest cheddar Sun Chips."
Erin Fritsch: "Trail mix and ice tea or cucumber soda is a pretty awesome snack."
Anothony Garrison: "Icee."
Lisa Gatewood: "The Yankee pot roast sandwich from the Pine Cone Gas station out near the Johnson Creek outlets just off I-94. It sounds disgusting, but it's actually awesome. Whenever I drive out that way I always stop."
Kevin Groen: "All."
Tom Held: "Cheese curds."
Jeffrey Jordan: "Popcorn. When I traveled the state I used to share good popcorn sites with fellow road warriors. Sadly, fresh popped popcorn is going the way of two lane country roads. You can still find it, but you really have to look."
Paul Kennedy: "Coq Au Vin."
Jeff Kilsdonk: "Snickers bars and sunflower seeds."
Young Kim: "Charleston Chew. Yes, it's unhealthy."
Kent Knapp: "Meat pie and a beer! Man, sometimes I really miss New Orleans."
Julie German Krawczyk: "Combos! I never eat them except on road trips, for some reason."
Margaret Krueger: "Chuckles."
Jesha LaMarche: "Sour cherry balls and bananas."
Erin Shea Linnane: "Chocolate and Funyons."
Julie Wezyk Liotta: "Rockstar energy drink and popcorn."
Lisa Malmarowski: "Red Vines or Twizzlers, then after the sugar rush, beef jerky and string cheese!"
Jonathan Maricle: "I really enjoy the trail mix with the raisins, nuts and M&M's. Or original Doritos."
Hannah Medrow: "Red Vines."
Dave Mikolajek: "Skoal pouches."
Chad Olson: "Lemonheads and Tootsie Pops."
Eric Paulsen: "Smoked string cheese, beef sticks, baby carrots and sunflower seeds."
Kimberly Rykowski Pedersen: "Gardetto's."
Steve Pittsley: "Beef jerky and / or slushies."
Angela Quigley: "Tornados from Speedway. Right Greg Quigley?"
Greg Quigley: "Damn straight. I could go for one right now."
Maria Holden Raboin: "Cheddar pretzel Combos. Dr Pepper. Whatchamacallit and Skor bars."
Julie Ruplinger: "Beef jerky and Skittles."
Renee Scherck-Meyer: "Pearson's salted nut rolls and Twizzlers."
Greg Sobanski: "Beef jerky, corn nuts and chocolate milk. Mmmmm. Now I want a road trip."
Bret Spangenberg: "Pork rinds."
Chester Steve: "Beef jerky, of course."
JR Stewart: "It used to be Hostess powdered sugar donuts."
Tammie Strause: "Andy Capp cheddar fries."
Barbara Tabak: "I just bought a big bag of Boom Chicka Pop sea salt popcorn for a little road trip that's coming up."
Mary Thompson: "Cheetos. Crunchy."
Tim Twaddle: "Cashews or Boston Baked Beans."
Jessica Ulstad: "Sour Skittles, mesquite BBQ Kettle Chips, multiple boxes of orange Tic Tacs."
Scott Viar: "Munchos."
Steve Weinstein: "Used to be Hostess cupcakes. Now, Snickers."
Carrie Wisniewski: "Corn Nuts."
Talkbacks
hardgeminiguy | Jan. 27, 2013 at 12:38 p.m. (report)
none--i never eat junk--olus very high priced at gas stations--truly, a waste of hard earned money.
Facebook Comments
Disclaimer: Please note that Facebook comments are posted through Facebook and cannot be approved, edited or declined by OnMilwaukee.com. The opinions expressed in Facebook comments do not necessarily reflect those of OnMilwaukee.com or its staff.