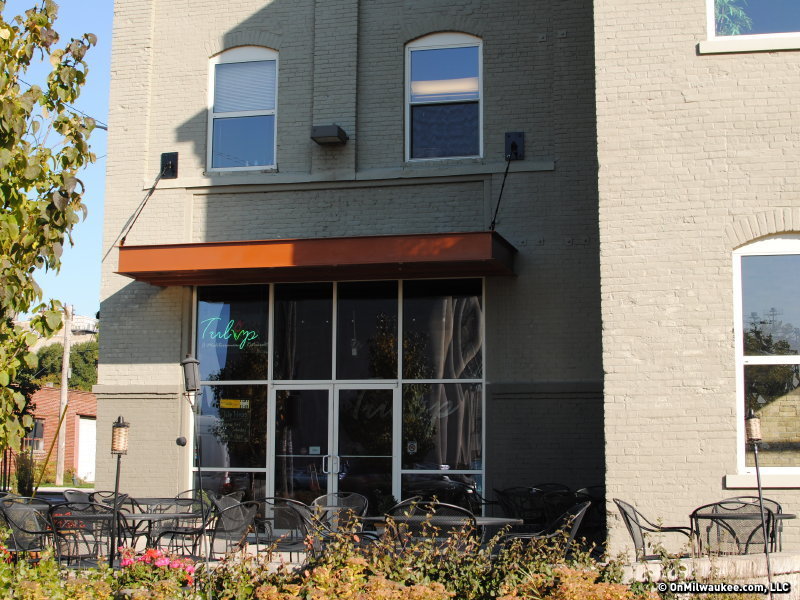 Dynamic chef duo collaborates on Third Ward restaurant
When two great chefs decide announce their plans to work together, it can feel a little bit like super heroes coming together to fight the forces of evil.
Such is the case with a new collaboration between renowned chefs Dan Van Rite of Hinterland Erie Street Gastropub and Daniel Jacobs, formerly of Odd Duck and Wolf Peach.
The duo announced today that they'll be establishing a new restaurant to be located at 360 E. Erie St. in the former home of shuttered Turkish restaurant, Tulip.
Van Rite and Jacobs are still working out many of the details of their new venture, including a name for the restaurant and details of the menu. However, the partners signed a lease on the Erie Street location in January and are currently moving through the motions to get a floor plan approved so they can begin construction.
"The space is really going to work out great," says Jacobs. "We've got 360 Degrees working on the plans and we're working together to really zero in on the details of the concept. We know it's going to be a great space with great food and just a great vibe. It's going to be something totally unique to Milwaukee. And it won't be small plates."
"I think it's going to be great," notes Van Rite. "We're like yin and yang. But, we both like the same style of food. We've worked with a lot of the same people, the same farmers. We just want to make really good affordable food in a really fun environment… So, I'm looking forward to seeing things move forward."
The two chefs, who have been friends for years, more recently began talking about a potential collaboration this last summer.
"I've been wanting to to do something for a while," says Van Rite, who plans to remain at Hinterland through March. "And Dan [Jacobs] was making plans to go out on his own, so the timing just worked out."
Originally, the two planned to work out a deal to purchase Hinterland from current owner, Bill Tressler, Van Rite explains; but, when that plan fell through, they resorted to plan B.
"Ironically, the Tulip space is one of the locations Tressler was looking at when he brought me back from Colorado to open Hinterland," says Van Rite. "So, it's oddly full circle."
Watch OnMilwaukee for additional details as they develop.
Facebook Comments
Disclaimer: Please note that Facebook comments are posted through Facebook and cannot be approved, edited or declined by OnMilwaukee.com. The opinions expressed in Facebook comments do not necessarily reflect those of OnMilwaukee.com or its staff.