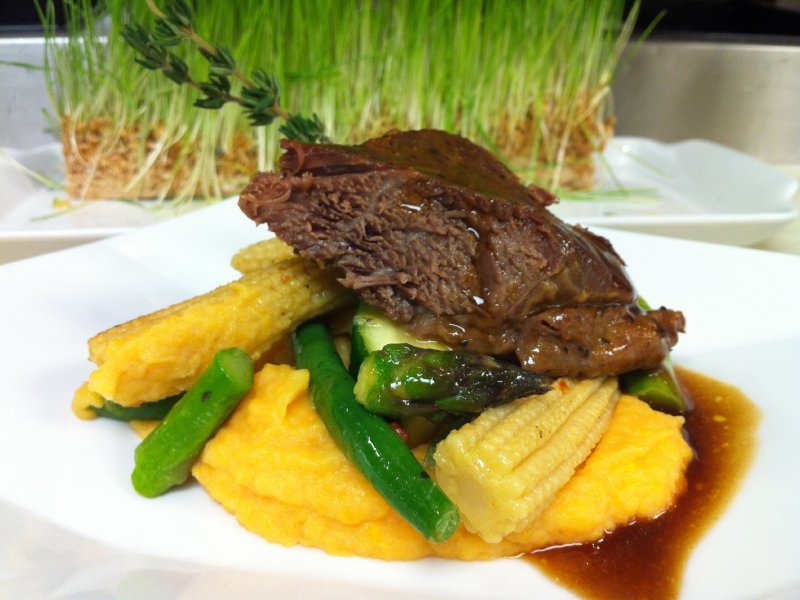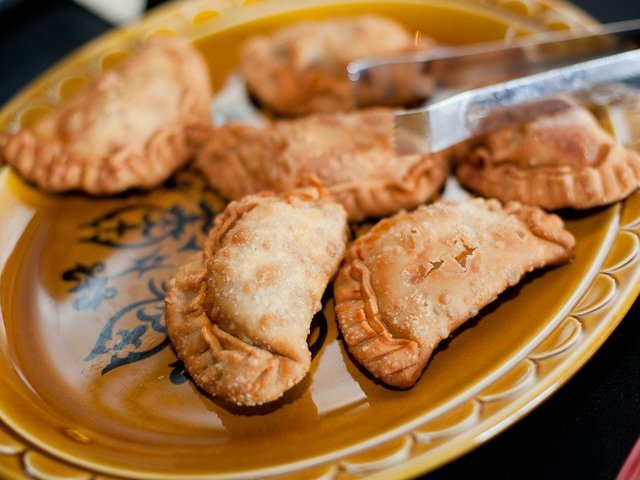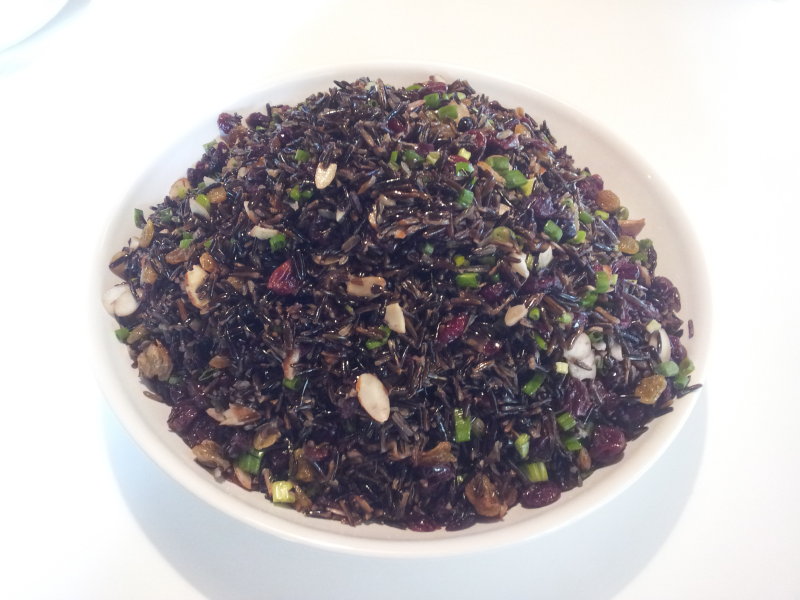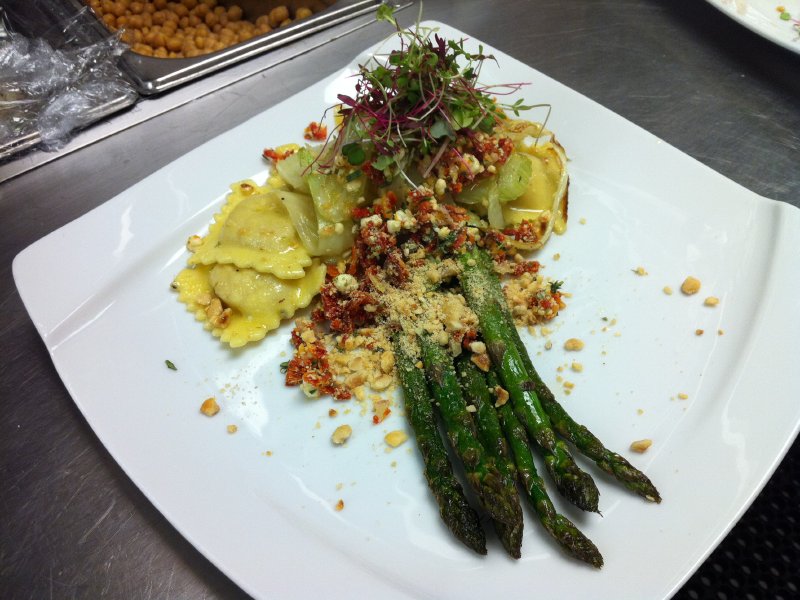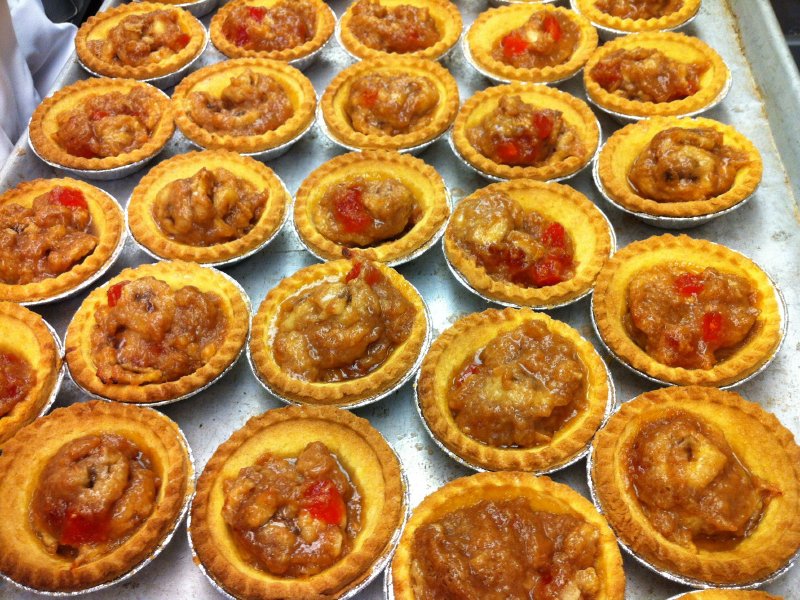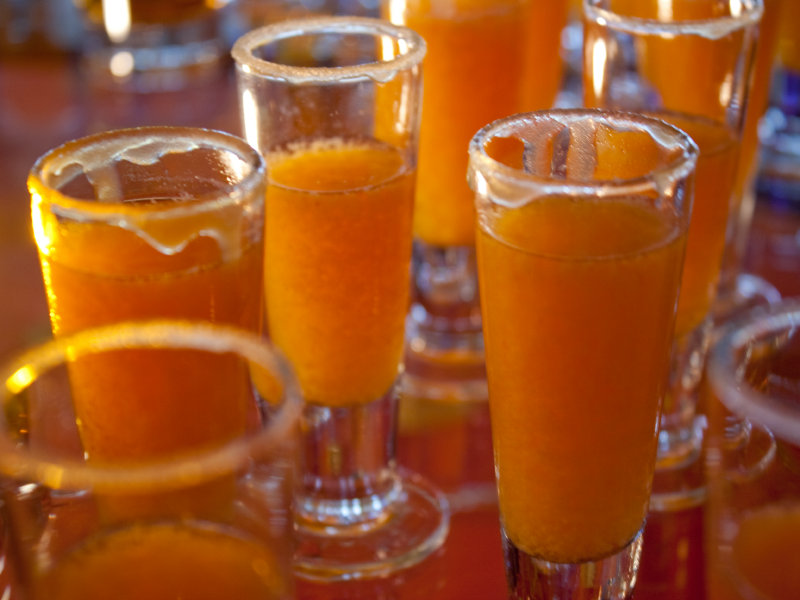 Milwaukee wedding trend: Comfort food
For the sixth straight year, October is Dining Month on OnMilwaukee.com, presented by Concordia University. All month, we're stuffed with restaurant reviews, delectable features, chef profiles and unique articles on everything food, as well as the winners of our "Best of Dining 2012."
Next time you're outside, look around. Fields, gardens and orchards are brimming with abundance – the produce we've been waiting for since spring: squash, beets, apples, cranberries and much, much more. It's the stuff of comfort food, and if you're like us, your mouth waters just thinking about it. As soon as you take that first bite – maybe even when you catch that first whiff – soul-warming memories of favorite people, times and places come flooding back.
These days, comfort food is everywhere, including on catering menus. Guests' year-round menu expectation of spiral ham, green beans and boxed mashed potatoes is long gone (unless, of course, you want to serve it!). If you're a food-lover who's planning a party, Milwaukee is the place to be.
Lori Fredrich should know: Her finger never leaves the pulse of the local food scene. Perhaps Milwaukee's original foodie, she's encouraged others to love and respect food, too, through her writing (on OnMilwaukee.com and one of our sister sites, WedInMilwaukee.com) and #MKEfoodies, a group that explores new and innovative restaurants in the metro area that she co-founded with husband, Paul.
"Seasonal and local are the big buzzwords for autumn this year," says Fredrich, who notes that preserved foods – from pickles, preserves, dried fruit and charcuterie – are in the spotlight, too. "We'll see a move from lighter fare to dishes that are heavier and more satisfying. And there will be a turn from simple, fast cooking techniques like grilling to more time-intensive options like roasting."
Here, Fredrich and local culinary pros explain how you can infuse autumn flavor into your meal, whether you're celebrating your marriage or another happy occasion.
Appetizers & Late-Night Snacks
If you're doing passed hors d'oeuvres or a snack buffet, "offer mini samples of favorite foods," suggests Charmaine Gunther, an event designer with Zilli Hospitality Group, which caters across the metro area, and has contracts with venues like the Charles Allis Art Museum and the Milwaukee Public Museum.
ZHG's menu of miniature dishes has loads of homemade fall fare: pot pies, white cheddar cheese points served with a shot of tomato soup and macaroni and cheese cups.
"Whose mom didn't make mac and cheese?" asks fellow event designer Lori Ulickey.
Cocktail hour and late evening are ideal times to show your love for ethnic foods and other items that may encourage folks to go out on a limb.
"Consider something guests would not otherwise try," Gunther says. And, to get guests mingling, include cards that explain why the dishes are important to you.
First Course
Salad is easy to fall-ify, says Fredrich. "As we move from summer into the fall, salads don't disappear, but they get heartier. Tomatoes are traded for beets and apples. Summer lettuce is swapped out for cool-weather greens. Candied nuts and seeds embellish the salads, adding crunch and protein."
If you're counting on a chilly day, consider soup or stew instead.
"We are planning to do many stews, from Argentinean traditions to Brazilian flair," says Ana Docta, owner and cook at Kasana, who incorporates South American and European flavors into her dishes.
For a touch of whimsy, Fredrich even suggests having the soup served in little hollowed-out pumpkins! Page 1 of 2 (view all on one page)
Next >>
Facebook Comments
Disclaimer: Please note that Facebook comments are posted through Facebook and cannot be approved, edited or declined by OnMilwaukee.com. The opinions expressed in Facebook comments do not necessarily reflect those of OnMilwaukee.com or its staff.