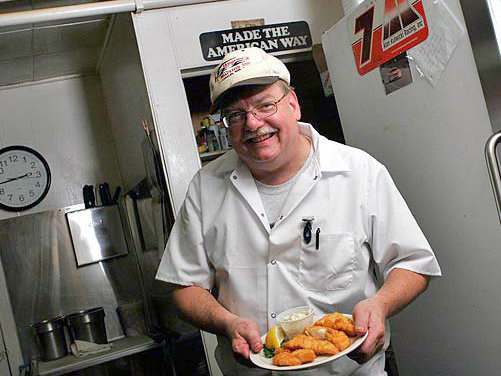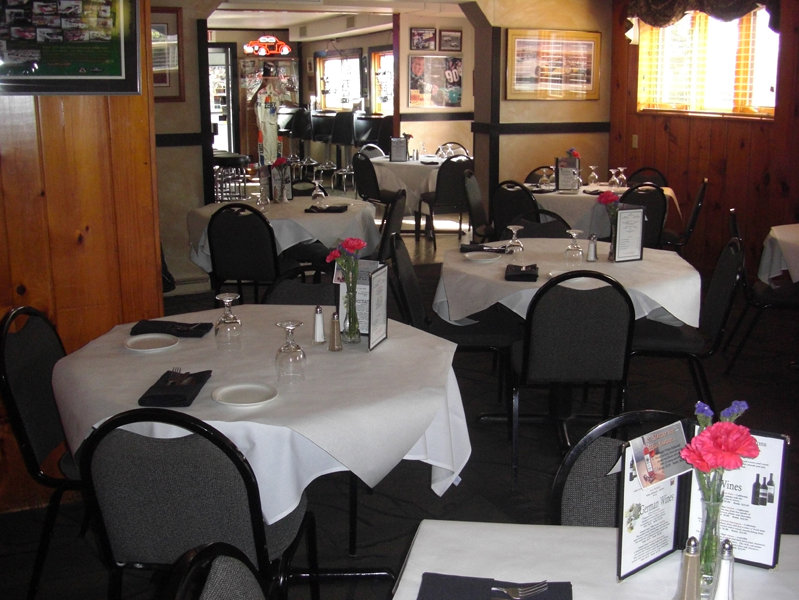 Wegner's leaves diners full and happy
I headed to Franklin to visit Wegner's St. Martins Inn on a tip from a friend who said this husband and wife-owned restaurant served up the best fish fry in the area. So, I was doubly pleased to find out that not only does Wegner's offer eight Friday night options with everything from fried haddock and Cajun salmon to a knockwurst platter, they also offer weekday selections of German specialties with a few Italian dishes, and four rotating nightly specials thrown in for good measure.
Wegner's, 11318 W. St. Martins Rd., an unassuming Lannon Stone building decorated inside with NASCAR items, is an easy place to dine -- and by that I mean the atmosphere here is so welcoming, and just plain happy, that you can't help but enjoy yourself.
Regardless of how busy Wegner's is (and we had to wait for tables on recent Wednesday and Friday night visits), every patron is greeted at the door with a friendly smile and within minutes is ushered to the bar or a table with a drink on the way.
Good service is an art -- a sometimes lost art -- and at Wegner's, it's literally poetry in motion. As my dining companion remarked during one visit, "everyone is doing something, there's no one just standing around." Busboys filled water glasses, emptied plates and brought drinks, and servers tag-teamed tables, always picking up where the other had left off. Of the hostess, server and busser who assisted us on our Wednesday night visit, all three fluidly refilled our drinks without ever having to ask what anyone was drinking. And the love of their jobs and enthusiasm for this restaurant shone through in every face that greeted, waited, and thanked us during both visits.
Wegner's makes a homemade clam chowder (cup $2.25, bowl $2.50) that rivaled my own grandmother's. Chunks of al dente red potatoes joined tender clams in a creamy broth that lacked the grainy texture too often found in homemade chowders.
After finishing my cup, I waffled back and forth between trying the hand breaded lake perch ($12.95) and the beer battered haddock ($10.75), so the server wrote up a custom combination platter for me, while my dining companion jumped into a Friday night sampler ($14.50) featuring both fish, a steamed version of the haddock and breaded shrimp and scallops served with melted butter, cocktail and tartar sauces. Both dishes were exceptional, and came with choice of potato. The potato pancakes were an easy favorite for me, but the seasoned fries were also very good, the cole slaw creamy and the slice of rye came from Miller Bakery.
Weekday dining at Wegner's was just as pleasant. Specials during our visit featured Applewood-smoked salmon, barbecued ribs, beef goulash and chicken piccata, all for less than $20, and a menu laden with Wiener schnitzel ($15.35), beef rouladen ($11.95) and other German favorites.
The success of these dishes is not surprising, given that chef/owner Dennis Wegner has 40 years of industry experience, 22 years of which was spent at Mader's, one of Milwaukee's iconic German restaurants.
Peppered steak ($11.95) was a robust combination of fork tender beef tenderloin medallions layered in a savory tomato-based sauce layered with onions, peppers and mushrooms. Though the serving was more than enough, it was one of those dishes I couldn't stop eating long after I felt full.
Jaeger schnitzel ($11.95) was equally transfixing, with tender pork medallions in a garlic and white wine sauce with tomatoes, onions and mushrooms. Spaetzle completed this plate with a side of pungently delicious red cabbage.
The best thing about Wegner's was that on both visits I left not only full, but extremely happy. The light atmosphere here is contagious, the food excellent and the menu welcoming enough that it makes you want to come back to try more. And from Milwaukee, the moderate distance of travel makes it a pleasant drive home after a relaxing, wonderful meal.
Combine a competitive bid for one of the area's best fish fries, phenomenal homemade soups and solid German fare with outstanding service and a convivial mood, and Wegner's makes its way onto the short list of must-visit establishments in the Milwaukee area.
Facebook Comments
Disclaimer: Please note that Facebook comments are posted through Facebook and cannot be approved, edited or declined by OnMilwaukee.com. The opinions expressed in Facebook comments do not necessarily reflect those of OnMilwaukee.com or its staff.