Wegner's St. Martin's Inn
[
edit
]
11318 W. St. Martin's Road
Franklin, WI 53132
(414) 425-9971
A sanctum to auto racing, this casual restaurant and bar is decorated with racing jackets, caps, posters, signs and photographs. Milwaukee's German roots are well preserved in dishes such as the homemade Reuben roll appetizer, bratwurst and knackwurst platters, Reuben soup and weiner schnitzel. The Friday fish fry is a popular favorite.
Interactive map
Recent articles about Wegner's St. Martin's Inn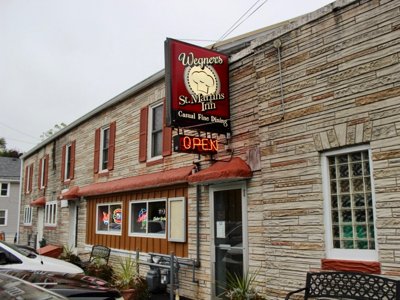 By Lori Fredrich - Oct. 13, 2017
In this series, we're trying out some of Milwaukee's most popular fish fries, …
Read more...
By Amy L. Schubert - May 03, 2010
Combine a competitive bid for one of the area's best fish fries, phenomenal …
Read more...