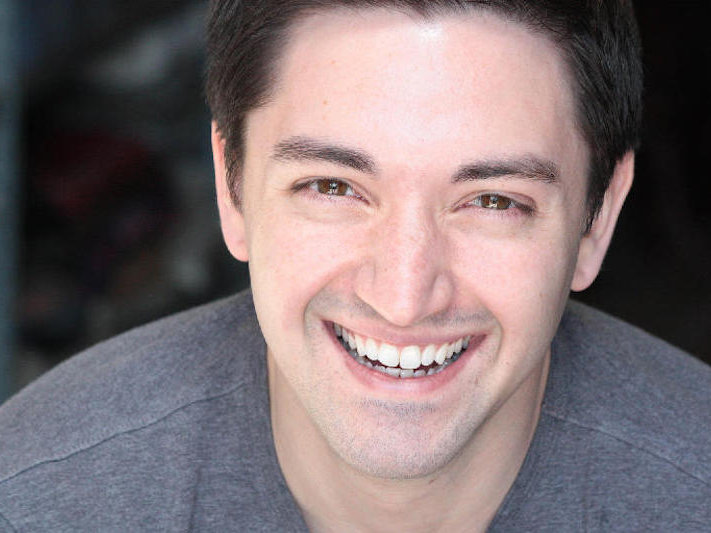 Chamber Theatre's upcoming season promises excitement and adventure
This is generally the time of the year when Milwaukee theater companies reveal their plans for the 2016-17 season, and they all push them with vigor.
I have always viewed these press releases with a mixture of interest and excitement. Some of the shows catch my eye; others slip by, as in "we'll have to see."
Milwaukee Chamber Theatre has just released its schedule and, so far, it seems top to bottom full of excitement and adventure, with a couple of classics and some things rarely seen on Milwaukee stages.
The season will open with the absurdist comedy "Vanya and Sonia and Masha and Spike," the 2013 Tony Award winner for Best Play, by Christopher Durang. The play is based on Chekhov's "The Cherry Orchard" and uses some very heartfelt moments as the basis for laughs.
The play will be directed by The Rep's talented JC Clementz who is stepping out to direct his first non-musical Milwaukee show after directing "Forever Plaid," "The Doyle and Debbie Show" and "The Devil's Music" at the Stackner Cabaret at The Rep. He's got a powerhouse cast for this that includes local favorites Carrie Hitchcock, Rana Roman and Jenny Wanasek.
"Vanya" will be followed by one of the lesser-produced Tennessee Williams' plays, "A Lovely Sunday for Creve Coeur." The play is the story of four women in the 1930s St. Louis. Director Leda Hoffmann, one of this city's finest young directors, has a splendid cast of actors to work with: Molly Rhode, Karen Estrada, Kelly Doherty and Kay Allmand.
Doing a show like "Creve Coeur" is a risk since it is so little known, so Chamber and artistic director C. Michael Wright deserve credit for taking such a chance.
The rest of the season includes "Lobby Hero" by Kenneth Lonergan, "The Few" by Samuel D. Hunter and "Great Expectations," an adaptation by Gale Childs Daly of the Charles Dickens novel.
To award or not to award
Recently I have been part of some discussions about establishing annual awards for work in theater in Milwaukee.
A few cities have some kinds of awards, like the Jeff Awards in Chicago, the Ivy Awards in Minneapolis and the Elliot Norton Awards in Boston.
Discussions in Milwaukee have been prompted, in part, by the abundance of great professional theater in the city and the mostly high-quality work available to audiences.
Part of the problem in having awards is, as we see with most theatrical awards, how to make decisions about performance – and who gets to make those decisions. Added to that problem is that in a city our size, many productions run on simultaneous dates, and actors and stage managers are unable to see other productions.
So, the idea of having those working in the theater on the panel seems almost totally unworkable.
Some cities have the drama critics lead the judging panel, but there are not that many critics reviewing plays in Milwaukee and only two who work operations that get wide distribution in Milwaukee and Wisconsin.
I, for one, would be troubled by having to make decisions regarding a Best Actor, for example. I would also be moderately disruptive as I would fight any attempt to have a Best Actor and Best Actress award. I think the skills of acting are identical for men and women, and I think having two separate awards is an anachronism and one that flies in the face of gender equity.
Finally, I don't think theater is a competitive sport. In fact, I think it is collaborative with the "a rising tide lifts all boats" belief. The more good theater in Milwaukee, the more it is going to lure audiences to attend.
So, after some preliminary discussion, I'm not in favor of Milwaukee trying to establish awards, unless we can give an award to every single actor, musician, stage manager, designer, director and all others who work so hard to create the magic that happens on stages all over this city.
Facebook Comments
Disclaimer: Please note that Facebook comments are posted through Facebook and cannot be approved, edited or declined by OnMilwaukee.com. The opinions expressed in Facebook comments do not necessarily reflect those of OnMilwaukee.com or its staff.