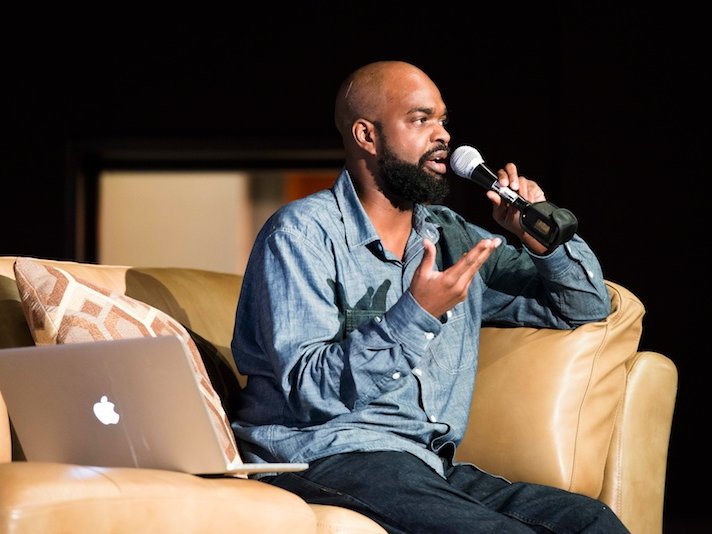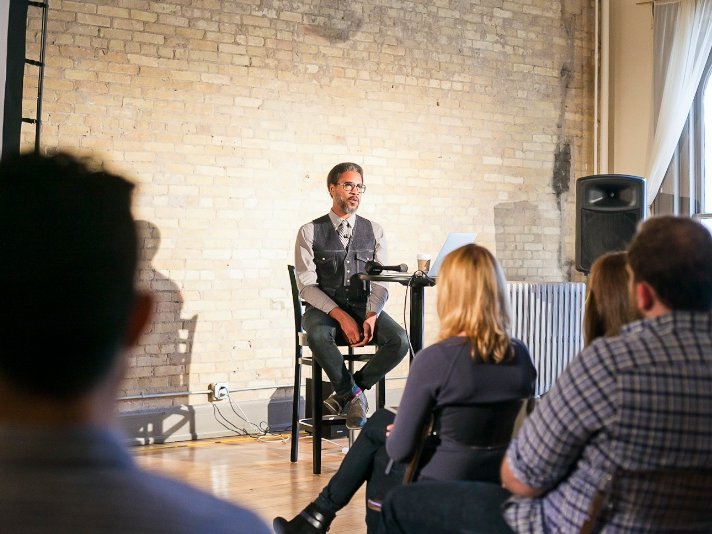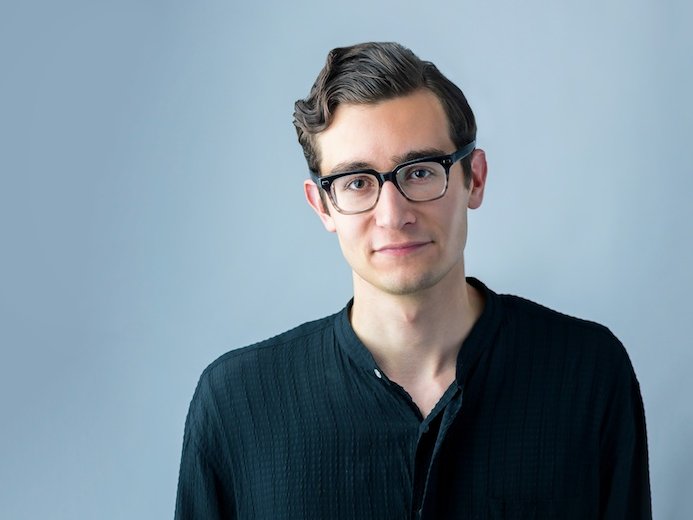 CreativeMornings offers connection, inspiration and digestion
In 2008, New York City's Tina Roth Eisenberg decided to launch a free, open-to-everyone series offering breakfast and a lecture on a creative topic one Friday a month. The simple concept, called CreativeMornings, is now active in more than 100 cities worldwide, including Milwaukee.
"The vision in mind for CreativeMornings/Milwaukee is to create an ongoing space to better connect, intersect and celebrate the striking, but at times fragmented, creative community in the city," says Paul Oemig, founding host and team leader of CreativeMornings/Milwaukee.
Past speakers have included artist Reginald Baylor speaking on "communicating in color," Tarik Moody on the theme of "crossover" and Anja Notanja Sieger on the subject of "chance." Guests from Bogota, Colombia, and Minneapolis have also led virtual sessions.
"We are always looking for speakers who are people in our creative community who are inspiring, doing interesting work and have a point of view especially as it relates to that month's theme," says Oemig. "The sort of people who make Milwaukee's creative community and culture richer, regardless of their background or discipline."
Audience sign-up is on the Monday before each event. The monthly events start around 8:30 a.m. with a light breakfast. The talk begins around 9 a.m. and runs for about a half hour, allowing for most people to be to work by 10 a.m.
The venue rotates and in the past included The Box MKE, 88Nine Radio Milwaukee and The Commons. Coffee and croissants, donuts, fruits or sometimes the speaker's favorite breakfast food – Moody's was coffee and pork rinds – are provided without charge.
Past events have attracted an audience of 50 to 70 people and every one has sold out. The audience is a diverse mix of creative types.
"CreativeMornings/Milwaukee's audience has seen the gamut from founders and entrepreneurs – especially in the design and start-up/tech community – to photographers, writers, graphic designers, creative directors, illustrators, musicians, educators and even some people in politics," says Oemig. "Basically, anyone who engages in the creative process."
Everyone behind the scenes at CreativeMornings is a volunteer including Oemig. Kate Pociask, David Busse, Sam Kozel, Chris Vanderlinden, Niki Bivona and Ester Robards are integral to the program as well.
"Much credit also goes to the generous local support of partners in our community we have worked with," says Oemig.
Oemig started his involvement with CreativeMornings because he was frustrated by the lack of an ongoing, accessible and well-cultured space to connect and share with Milwaukee's creative community.
"I also wanted to give back to the community I had learned so much from," he says. "I really hope it can serve as a place for people of diverse disciplines and backgrounds to gather, get inspired and out of their head, share vision with each other and other cities. The ultimate goal is to cross silos, spark new relationships and projects and assist fostering a culture of sharing amongst Milwaukee's creative crowd."
CreativeMornings is taking off the month of December but will return in 2015. To volunteer for CreativeMornings/Milwaukee contact milwaukee@creativemornings.com. To stay informed of CreativeMornings/Milwaukee's 2015 events, "like" the Facebook page.
"It's a labor of love," says Oemig.
dewdrvebbaeebwsbudvwftawrdty
Facebook Comments
Disclaimer: Please note that Facebook comments are posted through Facebook and cannot be approved, edited or declined by OnMilwaukee.com. The opinions expressed in Facebook comments do not necessarily reflect those of OnMilwaukee.com or its staff.