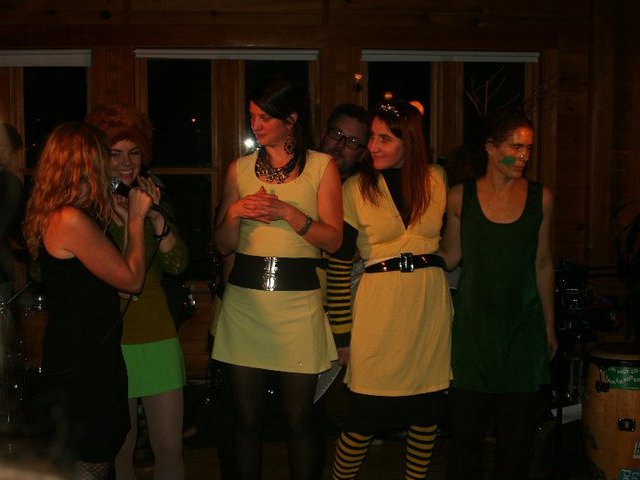 Fruity Nutty Affair raises money for urban forests
For the fifth straight year, October is Dining Month on OnMilwaukee.com, presented by Concordia University. All month, we're stuffed with restaurant reviews, delectable features, chef profiles and unique articles on everything food, as well as the winners of our "Best of Dining 2011."
Before moving to Milwaukee, Gretchen Mead grew up in a rural environment where her family grew, hunted and harvested their food. When she got older, she started to eat processed food, and started to suffer health issues. Mead started reading about food and came to the conclusion she needed to eat healthier food that came from the earth, not the factory.
"I changed my diet and I felt like a new woman," says Mead, who is the director and co-founder of The Victory Garden Initiative (VGI), a local group that helps city dwellers grow their own food and, in the process, create a more sustainable and socially just food system.
Victory Garden Initiative and Transition Milwaukee have been working together to create a permaculture-based food system that is sustainable, socially just, nutritional and builds community.
"This is a new food system the reintegrates human and food ecology," says Mead. "This is a profound concept."
One of the goals of the two groups is to plant more fruit and nut trees in the Milwaukee area. Last year, the groups launched a fundraiser called The Fruity Nutty Affair and it attracted 150 people.
This year, the second annual Fruity Nutty Affair takes place Friday, Nov. 11 from 6 to 11 p.m. at Best Place in The Pabst Brewery, 901 W. Juneau Ave. The event costs $75 and attendees are asked to wear "cocktail attire" or to dress up as their favorite fruit or nut.
Discounted tickets are available for people who want to attend but find the cost prohibitive. Interested people should send a message to emily.whitcomb@victorygardeninitiative.org stating why they support the concept of an "urban forest."
The food options will include Ball and Bisquit Catering, MKE Localiscious. Cafe Corazon, Atomic Chocolates, Cafe Allium, Poppie Sea, Fresh Brew Bar from Alterra. There will also be fresh homebrew made exclusively for the event and "Fruity Nutty Cocktails."
The groups will auction off a custom-made chicken coop and the world's only Milwaukee apple trees, a variety of trees that, according to Mead, is on the verge of distinction.
"Our food system is not sustainable and is not working for us. None of us. This issue is urgent and important – and in spite of the very powerful efforts of the 10 or so people who are working on this in Milwaukee, we are not enough," says Mead. "We cannot do it without the support of all those people who understand these issues. It takes a village to raise a tree."
Mead, who was formerly a clinical social worker, says she saw a breakdown of culture that stemmed from peoples' inability to understand that food comes from the earth. She believes growing food that is high in nutrients is the key to people feeling better, as well as nurturing to the soil and strengthening to communities when people work together.
"So many people are unable to move, to breath deeply, to feel peace, to have health, to appreciate the astounding beauty of a tree, to know that we are all connected. All of this, I might suggest, is a symptom of the food system that needs repair," says Mead.
Facebook Comments
Disclaimer: Please note that Facebook comments are posted through Facebook and cannot be approved, edited or declined by OnMilwaukee.com. The opinions expressed in Facebook comments do not necessarily reflect those of OnMilwaukee.com or its staff.