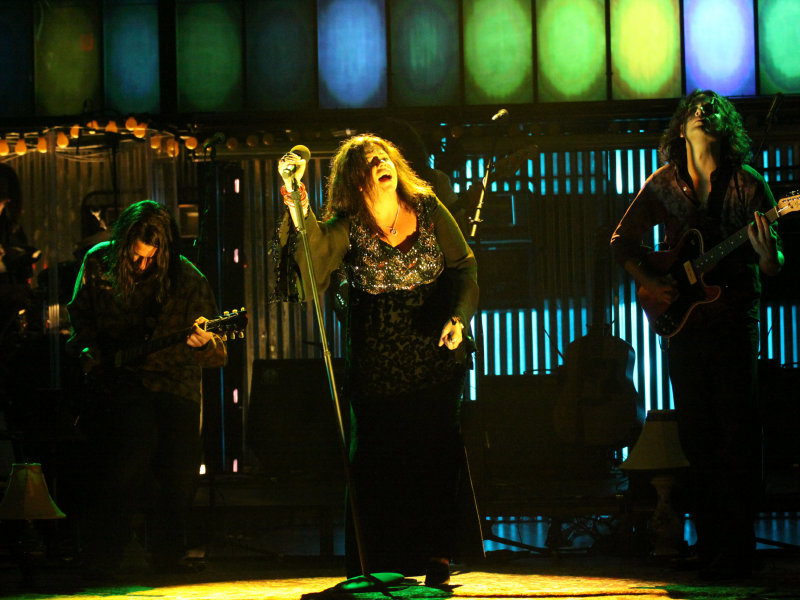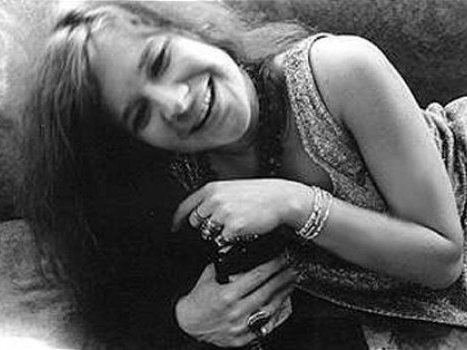 Life with Janis Joplin
Like a lot of younger brothers, Michael Joplin spent his childhood looking up to his older sister. He wanted to be just like her, admired her talent and creativity, and all his friends thought she was pretty cool.
Of course, Michael Joplin was different from other little brothers in that his cool older sister was Janis Joplin, the queen of rock 'n' roll. No big deal ... she only performed at Woodstock and on "The Ed Sullivan Show."
Ten years younger than Janis, Michael has spent the 43 years since her tragic death doing his brotherly duty in protecting his sister's legacy. He and his sister Laura were instrumental in the development of the hit show "One Night With Janis Joplin," which runs in Milwaukee at the Quadracci Powerhouse as a special event at the end of the Milwaukee Repertory Theater's 2012-13 season.
Part concert experience, part musical journey, the show is an intimate look at Joplin's musical genius as well as an homage to the artists who shaped her. It has been a huge success in previous cities like Portland, Cleveland and Washington, D.C., proving that Janis Joplin's influence on American music is as potent as ever.
OnMilwaukee.com sat down with Michael Joplin to talk about how he remembers his beloved older sister and how this show encapsulates her unique musical spirit.
OnMilwaukee.com: So you and your sister Laura are coming to Milwaukee for the opening, right?
Michael Joplin: Yes. I'm excited. I like to see the show in different venues, I really enjoy the stage of Milwaukee, from what I've seen – I like the intimacy of it – the stage is right by the audience.
OMC: Can you talk about your sister's legacy in showing that rock and roll music is not just a man's world? Do you think that's something a new generation is discovering now?
MJ: I think new generations rediscover that type of thing over and over and over again. It's part of their role, to rediscover stuff like that. I think Janis was – in many ways – a wall-breaker, a glass-ceiling-smasher. She was willing to take risks. She was a female rock star when that had never been seen before. All the other women had been like – you know, I love Grace Slick to death, she was a beautiful woman singing beautiful songs in a rock and roll way, (but) Janis just said, "I'm just gonna let it rip." A lot of guys have copied her since then.
OMC: When did you first realize that your sister was a rock star?
MJ: We were watching "The Ed Sullivan Show" ... you know, holy ... put some exclamation points and ampersands and stuff right there! (laughs) My parents had the whole neighborhood come over to watch, because not everybody had TV so there was like all these people over and we're like, "Oh my God, she's on there with Senor Wences." It was amazingly cool, that was kind of it, for our family – this is the real deal. The next day in high school was awesome.
OMC: Can you share how you personally remember Janis after all these years? We all know her as the icon, the personality and the voice, but to you, of course, she's something different entirely.
MJ: Janis was always – I don't want to say taking risks because that has too many weird connotations, but willing to try other stuff. I remember her painting a lot, and I guess that's what I keyed in on because that's what I wanted to do. And watching her and how she would copy the masters to see what the technique was like, because you know there was no art teacher – art class in high school is not exactly the same – she was testing paint, I just always found that fascinating to watch her work through the process and I know she carried that type of talent over into a lot of other things but that was the – she was always laughing and making jokes, you know. Ollder sister, I wanted to be just like her.
OMC: Do you feel like there's a discrepancy in the way that people remember this iconic person that the whole world knows about and the girl that you know as your sister?
MJ: Most of the time the public perception I don't necessarily agree with because they didn't know her and they see her in one way. And for many years I tried to persuade them that's not how she was, until I realized that the public defines an icon, not necessarily the other way around. So people have defined her in the way that they need her to be, as for her folk-hero aspects. That's – whether or not the truth is really there is kind of immaterial. Grains of truth are always there. That's something that I've thought about a lot.
OMC: How do you feel watching this particular representation of Janis and her impact on American music?
MJ: You know, it's such a great cast. And watching her persona affect the audience again is fascinating. What I really like about the play is the roots of her music and where it came from, so there's a bit of family and a bit of honesty and a bit of folk hero stuff in this show so that you walk away with more respect and more understanding about what was actually happening. When people are standing up screaming – which people never do in the theater, I – it's so gratifying and so much fun to watch people enjoying it. I really enjoy the audience and how they react to it.
OMC: I'm sure you love all your sister's music but do you have a favorite song?
MJ: Oh, it varies. I like a lot of them...I can't really do that, because it does vary so much depending on what's happening that day for me personally. I'm gonna say "Little Girl Blue" is one of my favorite songs because it's the way that I remember her singing. So it makes it more real to me.
"One Night With Janis" runs May 3-June 2 at the Quadracci Powerhouse, 108 E. Wells St. For more information, visit milwaukeerep.com.
Facebook Comments
Disclaimer: Please note that Facebook comments are posted through Facebook and cannot be approved, edited or declined by OnMilwaukee.com. The opinions expressed in Facebook comments do not necessarily reflect those of OnMilwaukee.com or its staff.