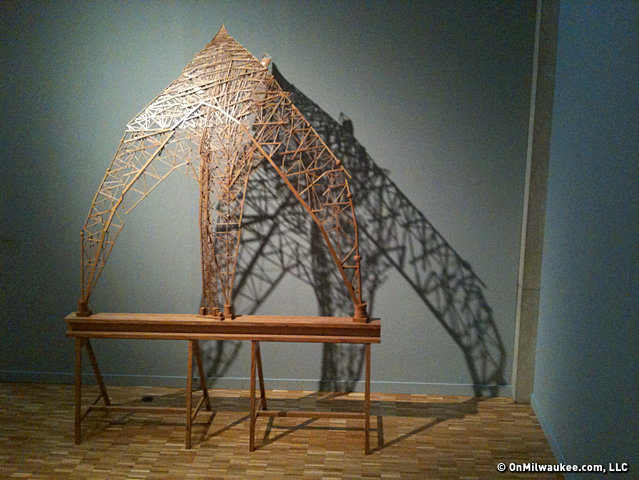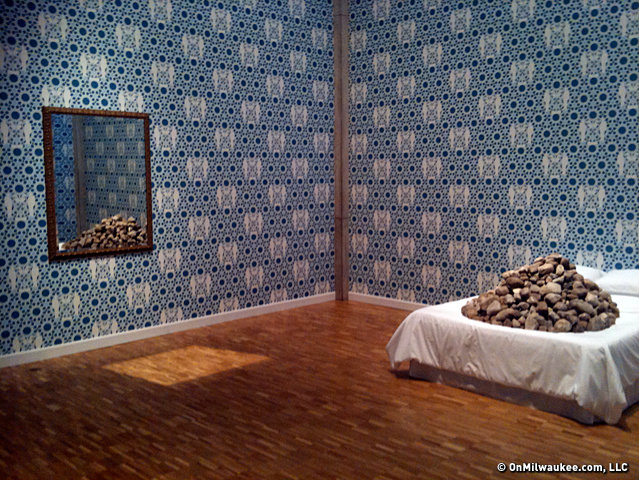 Haggerty shows off local talent
Two years after Marquette University's Haggerty Museum of Art focused on Wisconsin artists in "Current Tendencies: Ten Artists from Wisconsin," the venue tightens the lens on Milwaukee for "Current Tendencies II: Artists from Milwaukee."
The exhibit, which officially opens at a 6 p.m. reception on Aug. 31 but has been on view from Aug. 24 and closes Dec. 31, features works in a number of media from 10 Brew City artists, including Reginald Baylor, the late Luc Leplae, photographer Mark Brautigam, Julian Correa, Lisa Hecht, Sharon Kerry-Harlan, Will Pergl, Jordan Waraska, and Nathaniel Stern and Jessica Meuninck-Ganger.
Each artist gets a dedicated space within the Haggerty and accompanying their works is an essay written by a Marquette professor participating in the exhibit's writing project.
Seeing a respected city art institution focusing on artists living and working in Milwaukee is refreshing and exciting.
And we, and the Haggerty, are rewarded by the artists, many of whom created the exhibited works specifically for "Current Tendencies II."
As you enter the first gallery, you are surrounded by mixed media works from Kerry-Harlan's "About Face" series which incorporates African and iconic religious imagery and styles into these large works.
Don't miss sculptor and musician Waraska's installation just off the left as you enter.
Beyond Kerry-Harlan's works, down a few steps, is Will Pergl's architectural "The Tallest Free-Standing Tower in the World of August 1962," a wooden sculpture, that looks almost like it could be an early model for a structure like Gustave Eiffel's Parisian tower, though Bonnie Brennen, in her essay, refers to it as, "a hand-carved wooden cell phone tower, constructed from digital imagery."
In the gallery behind it are photographs from around the state by Brautigam, including familiar scenes from Bay View, Pleasant Prairie and the lakefront.
As novelist and visiting MU English professor Larry Watson writes about these images, "We see something, and no matter how ordinary the sight might be ... our own imaginations have been unexpectedly set in motion. Just as stories have both character and setting, Mark Brautigam's photographs direct us to people and places. These are quiet, subtle images, but they have remarkable expressive power."
Baylor's gallery is the most varied, with large works like "Puzzled White Woman with Pink Contacts,"that will draw you in and hold you transfixed, peering at the details, for ages.
But, "Current Tendencies II" closes with a bang, in the form of autobiographical comics and notebooks from Belgian-born Leplae, who died in 2000.
Perhaps most powerful are the map he drew in one of his sketchpads of his journeys around France during World War II and the other wartime memories captured in these works.
Don't neglect to grab a copy of the free catalog which includes biographies of the artists and the accompanying essays from the writing project. There is also a gallery guide for kids that encourages young visitors to recreate works in the show and to look closely at the details in other works.
Facebook Comments
Disclaimer: Please note that Facebook comments are posted through Facebook and cannot be approved, edited or declined by OnMilwaukee.com. The opinions expressed in Facebook comments do not necessarily reflect those of OnMilwaukee.com or its staff.