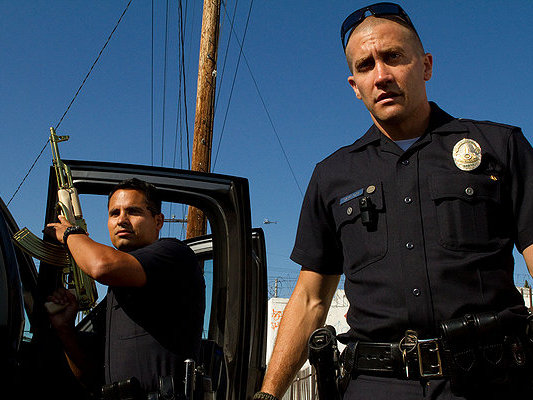 OnMilwaukee.com Recommends, Sept. 21, 2013
We're getting into the spirit of fall here at OnMilwaukee.com. Whether it's boots or booze, we've got the skinny on what keeps you warm as the temperatures drop.
Bootights – The autumnal equinox may be tomorrow, but fall weather has been upon us for some time now, Milwaukee. Good new for us lovers of fall fashion. My favorite find this season is Bootights, which comfortably marries the look of leggings with the functionality of pantyhose. These semi-opaque tights are designed specifically to be worn with boots, so they fit close to the body, but not too tightly that you can't wear them everyday; the comfort of this product is actually a huge selling point for me – they are so much easier to wear than pantyhose. There is a reinforced (and extra-warm) sock portion that fits over the actual foot – no more chilly toes, and no more awkward pairings of leggings with socks! I also liked the Darby knee-high bootsocks – actually, I think they look great worn together. Order them online here. – Colleen Jurkiewicz
Self-serve wine station at Black Sheep – It sounds gimmicky at first, but the dispense-you-own-glass-of-wine system at Black Sheep is really pretty awesome. There are about 16 different bottles to chose from, half red and half white, at different price points. Each wine is described on a small card and drinkers decide by the touch of a button if they want a taste, a half glass or a full glass.Having the half glass option is nice – especially if you've already had one or two glasses and don't want to completely lush out. The system could be a little bit dangerous for the pocketbook because you do not pay outright for each pour, rather you keep track via a plastic swipe card issued by the bartender. Otherwise, it's a tall glass of genius. – Molly Snyder
Mulderbosch Cabernet Sauvignon Rose 2012 – Just because summer's pretty much behind us doesn't mean you have to ditch the rose. And don't let rose automatically signify insignificant and boring. Instead, try this 100 percent South African cab sauv that is vinted from grapes that were grown specifically to make pink wine. They're picked early to capitalize on high acidity and a fruity aroma and the pressed juice undergoes the same cool fermentation that helps keep sauvignon blanc's lively minerality. The result is, well, the best of both worlds for about $12 a bottle. –Bobby Tanzilo
"End of Watch" – I'm generally against movies and shows that fall under the "crime and drama" category. There's just too many of them and, in my opinion, they only help fan the flames. So, I don't watch them. But a few weekends ago I did a Netflix search of titles above 85 percent on Rotten Tomatoes and landed on the 2012 action flick "End of Watch." Sure, it's a cop buddy movie and full of crime and drama but its based on the relationships of the characters and leads Jake Gyllenhaal and Michale Pena who have wonderful camaraderie as LA police officers Taylor and Zavalta. Extra bonus? It's only an hour and 49 minutes long. Over all, a solid watch. – Jeff Sherman
Witch's hat cookies – I have yet to wear mom jeans but I will admit since becoming a parent I am about 1,000 times more likely to make fun-looking food. Like these witch's hat cookies. I really can't wait to make 'em and they look super easy – made simply from fudge-striped cookies, Hershey's Kisses and orange frosting for the "glue." The fact my kids don't really like chocolate is not going to stop me, either. Truth be told, the whole "I'm making these for my kids" line is a total fib. (Insert evil cackle here.) – Molly Snyder
Facebook Comments
Disclaimer: Please note that Facebook comments are posted through Facebook and cannot be approved, edited or declined by OnMilwaukee.com. The opinions expressed in Facebook comments do not necessarily reflect those of OnMilwaukee.com or its staff.