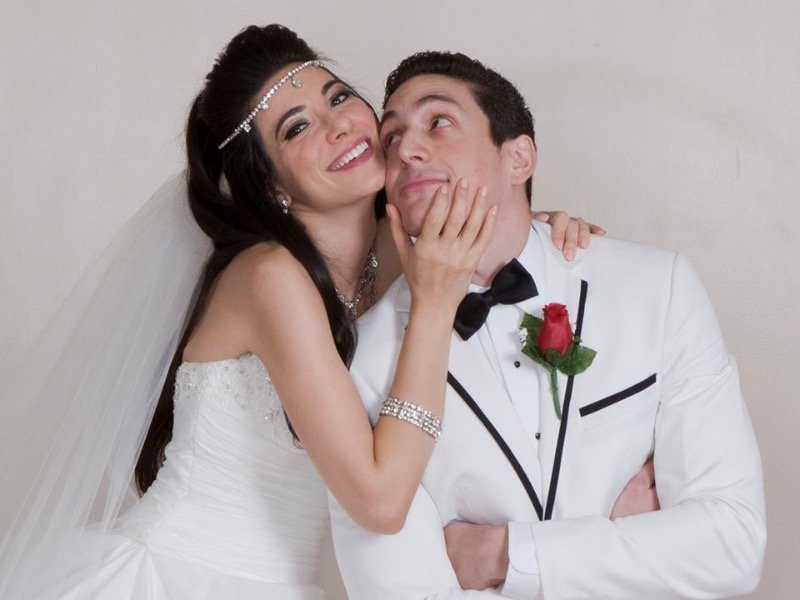 3 reasons to check out "Tony n' Tina's Wedding" this weekend
Love is in the air – so what better time to head to a wedding?
The beloved theater party "Tony n' Tina's Wedding" is returning to Milwaukee for a week-long, eight-show stay at Turner Hall Ballroom – just in time for Valentine's Day – beginning Friday, Feb. 10 and running through Saturday, Feb. 18. Here is a trio of reasons why you should RSVP yes for a spot at one of Turner Hall's tables this upcoming weekend.
1. It's Valentine's Day!
In case you thought all the red and pink decorating retailers just meant those colors are in vogue – or you decided to skip this piece's second paragraph and the big bold words literally right above this one – it's Valentine's Day weekend. And what could be more romantic than celebrating the union between two happy lovebirds, surrounded by all their family, friends and loved ones? Yes, it's all fictional – but hey, we're still several months and a temperature upgrade away from real wedding season.
2. It's an actual party!
Even the most avid theater or film fan has to admit that, when it comes to a date night out on the town, spending two hours with your loved one in complete forced silence amongst a crowd of other silent art patrons doesn't exactly qualify as a fun, romantic evening. But "Tony n' Tina's Wedding" isn't like your traditional theater production. In fact, when I called it a party in those intro grafs, that wasn't hyperbole; the show is an actual party – complete with an Italian buffet dinner of chicken parmesan and penne, drinks, dancing and more.
All the while, you're taking part in an interactive show, following Tony and Tina's ceremony, vows, wedding reception, toasts, cake – and all of the entertaining drama and laughs unfolding in between, with the audience playing the roles of the family and friends in attendance. It's all of the festive fun of a real wedding, but without having to buy anyone a toaster or blender, or feel shame when your new brother-in-law drunkenly botches his best man speech!
3. It's OnMilwaukee night!
Friday doesn't just mark opening night for "Tony n' Tina's Wedding"; it's also OnMilwaukee Night at Turner Hall Ballroom! How about a toast to that? No, literally, we're having a toast that night, as OnMilwaukee's own Molly Snyder will hit the stage as "Aunt Molly" to deliver some celebratory words in the new couple's honor.
Of course, from her numerous spoken word and poetry performances to briefly popping up in "The Nutcracker," Molly's no stranger to the stage. So expect some solid wordsmithery – and hopefully no references to that time she stayed the night at Sybaris. Then again, 'tis the season!
For information on showtimes and tickets, make sure to visit the Turner Hall Ballroom's website.
Facebook Comments
Disclaimer: Please note that Facebook comments are posted through Facebook and cannot be approved, edited or declined by OnMilwaukee.com. The opinions expressed in Facebook comments do not necessarily reflect those of OnMilwaukee.com or its staff.