Two days ago, Jessica Kaminski heard the voice of her mother, Yvonne Kaminski, for the first time in 16 years. "I'm just in shock right now, but so happy for my mom who is so full of life and energy and now she has a voice that matches that," Jessica says. Read more...
Editors' Pick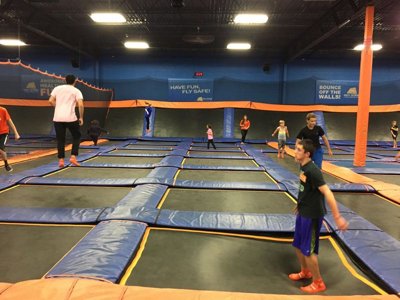 Whether your kid is more bouncy or more craft-oriented, there's a Brew City birthday party that can accommodate his / her wishes - and hopefully your budget.
See more stories in Kids & Family …
Milwaukee Area Event Calendar
More Featured Articles
Last week, MPS unveiled a multifaceted reform plan that, if implemented, would upend two decades of anti-public school sentiment among Wisconsin legislators - and it shows that Dr. Darienne Driver is not just any old MPS superintendent.
See more stories in Kids & Family …
On Monday, I posted about the 67 school referenda on the ballot across the state in Tuesday's election and this morning I wanted to follow-up with some results.
See more stories in Kids & Family …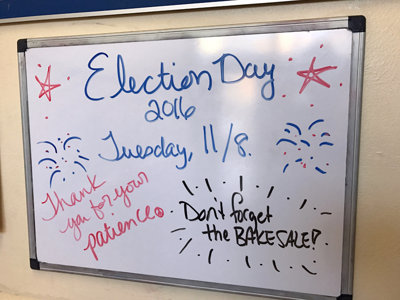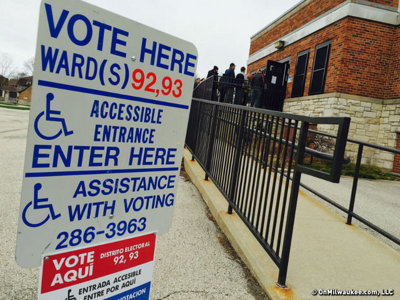 According to the Wisconsin Association of School Boards, of 67 school referendums up for a vote on Tuesday, 25 find districts asking taxpayers to approve exceeding state-imposed revenue limits. Fourteen seek the right to temporarily exceed those limits and another 11 hope voters agree to exceed them permanently.
See more stories in Kids & Family …
Sponsored Content
Steinhafels Furniture is excited to partner with OnMilwaukee on unique content every month. This month, we're going to go behind the camera lens for a Steinhafels Decorating Solutions Before and After shoot.
From Our Partners
SHARP Literacy, Inc. announced details of two new programs: an after school program in partnership with Silver Spring Neighborhood Center that will serve students from Browning School and Thurston Woods Elementary School; and an intergenerational "Read to Me" program in partnership with the Jewish Home and Care Center, Sarah Chudnow Community, and Chai Point Senior Living.
See More Stories From Milwaukee Neighborhood News Service …
It's no secret that here at Radio Milwaukee we love Milwaukee music, but what is 'Milwaukee music?' From polka and folk songs to punk and hip-hop, music has been important to our city from it's inception - leaving us with a rich history that paints the picture, or the sounds, of our past. New exhibit showcases the history of Milwaukee's music scene appeared first on 88Nine Radio Milwaukee.
See More Stories From 88Nine Radio Milwaukee …
5 Songs We Can't Stop Listening to is a collection of our newest favorite songs. And Every week we ask an artist that we love to tell us about the music they love. Listen to the whole thing in the player below. The post 5 Songs We Can't Stop Listening To with guest Whitney appeared first on 88Nine Radio Milwaukee.
See More Stories From 88Nine Radio Milwaukee …
  The day after the 2016 presidential election, Chelsea Miller started looking for flights to Washington D.C. Not for the inauguration, but instead to attend a march of comparable size that was already in the works for the next day. "I felt compelled to do something. I was researching for three days, I was so [...] The post Women's March on Madison Organized by UWM Student appeared first on Media Milwaukee.
See More Stories From Media Milwaukee …
The following is a statement from Milwaukee Public Schools Superintendent Dr. Darienne Driver concerning new proposals for improving student performance: To reach our goals...
See More Stories From SchoolMattersMKE …
Coming Soon On OnMilwaukee.com…
Check out ZipMKE
Progress on Maison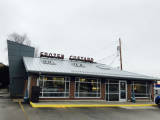 Gilles' gets a makeover
Bye Bye Brett