Dr. Sharon Maxwell, a clinical psychologist, will address the public at a free event on Friday, March 3 at 7 p.m. at MacDowell Montessori School, 6415 W. Mt. Vernon Ave., titled, "In a Hyper-Sexualized Culture, We CAN Raise Healthy, Responsible Kids: It's Time to Have THE TALK." Read more...
Editors' Pick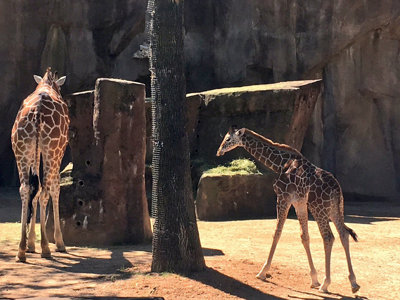 Last week, my kids hit me with a flurry of questions about the Milwaukee County Zoo. I directed their queries to Jennifer Diliberti-Shea, public relations coordinator for Milwaukee County Zoo, and she came back with some answers.
See more stories in Kids & Family …
Milwaukee Area Event Calendar
More Featured Articles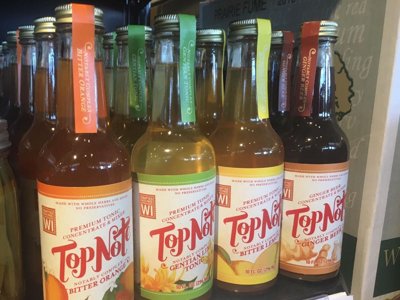 For those who are fond of getting festive without any unfortunate day-after fuss, non-alcoholic beverages do exist. The Internet is runneth over "mocktail" recipes, and here are a handful of products that will put some fizz, but not post-drinking fizzle, into your holiday cheer.
See more stories in Kids & Family …
Slice of Ice, the skating rink in Red Arrow Park, 920 N. Water St., reopens for the season at 3 p.m. on Tuesday, Dec. 13, the Milwaukee County Parks announced today.
See more stories in Kids & Family …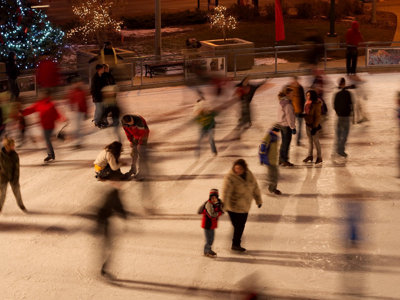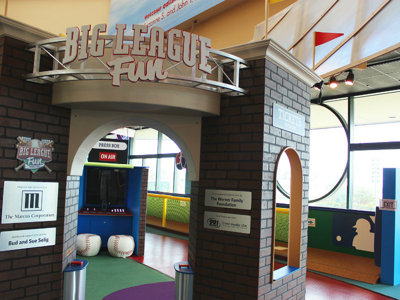 The new Big League Fun exhibit at the Betty Brinn Children's Museum debuted on Nov. 18 and has been so popular among families that it's already been extended to next March. Milwaukee is the exhibit's first stop on a traveling, four-year national tour.
See more stories in Kids & Family …
Sponsored Content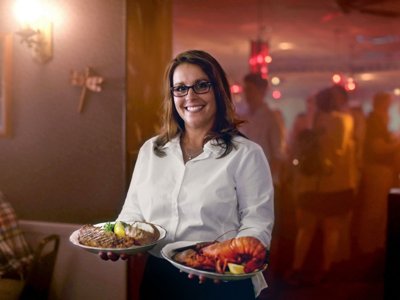 With a variety of restaurants located conveniently near ski hills, snowmobile trails and more, winter is the perfect time for a warm Wisconsin-style meal. Here are five snowy Wisconsin supper club hot spots.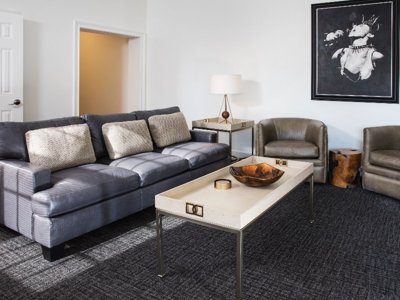 For this new edition of Steinhafels' "Before and After," we take the idea of home redesign to the next level, to a place that is shared by thousands of people: a hotel! Here's how one of our Decorating Solutions designers redesigned The Delafield Hotel.
From Our Partners
By Charles Johnson with reporting and writing from JAMS 320 class at UW-Milwaukee An internship or work experience would be required to obtain an undergraduate degree from a UW System school under a proposal in Gov. Scott Walker's new budget. The topic was not brought up in the actual budget address, and Walker has not [...] The post Scott Walker Budget: Mandatory Internships for UW Students Debated appeared first on Media Milwaukee.
See More Stories From Media Milwaukee …
Ballet, volleyball, cheerleading... what comes to mind when you think after-school sports for girls? "Typically when I see sports it always guys and they're always like, 'I'm way better than all the girls!' ...but I think field hockey can be a girl sport. I think any sport can be a girl sport." LIFT brings girls together for friendship and field hockey appeared first on 88Nine Radio Milwaukee.
See More Stories From 88Nine Radio Milwaukee …
5 Songs We Can't Stop Listening to is a collection of our newest favorite songs. And Every week we ask an artist that we love to tell us about the music they love. Listen to the whole thing in the player below. The post 5 Songs We Can't Stop Listening To with guests Maggie Rogers, Whitney, Sonny Knight, and more appeared first on 88Nine Radio Milwaukee.
See More Stories From 88Nine Radio Milwaukee …
Coming Soon On OnMilwaukee.com…
The new Hamburger Mary's
Erik Hansen of Supper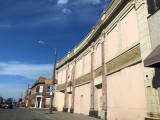 Bader Philanthropies HQ
Piemontese lunch