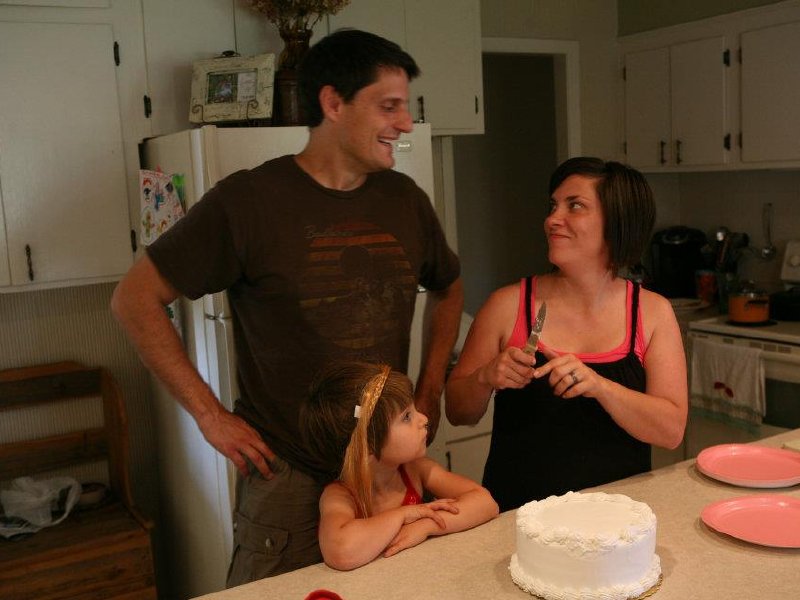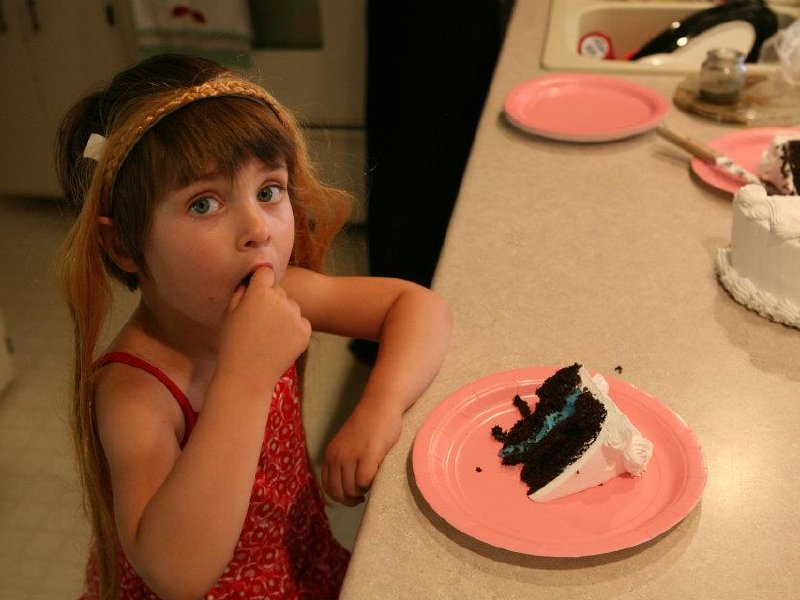 Gender reveal parties take the cake for some parents-to-be
Around the 20th week of pregnancy, parents-to-be can usually find out the sex of the baby through an ultrasound. Until recently, there were two options: find out if there are boy parts or turn your head away from the screen and let the boy parts – or lack thereof – be a surprise in the delivery room.
Now, there's a third option. Your baker can tell you in the form of a cake.
The concept is called a "gender reveal party" and the new trend has increased in popularity recently.
Basically, the expectant mom asks the ultrasound tech to write down the sex of the baby on a piece of paper and puts it in a sealed envelope. Then she takes the envelope to a bakery where the baker reads whether it's a boy or a girl and then uses either blue or pink cake batter or frosting inside the cake which is frosted on the outside in a gender-neutral color.
Then, the expectant parents throw a party, large or small, to cut open the cake and find out if they are having a boy or a girl.
The gender reveal party trend was introduced to a lot of people when Josh and Anna Duggar from the TLC reality TV show "19 and Still Counting" explained the concept during an interview on "Today."
Maria Raboin, who lived in Milwaukee for 3 1/2 years but recently moved to Clayton, Calif., had a gender reveal party with about 10 family members during a recent visit to Wisconsin Rapids.
"We've heard of people doing 'reveal parties,' but have never seen one or been to one," says Raboin.
Since the Raboins moved to California, they don't have any family around, so they thought it would be fun to get a cake to reveal the baby's sex while they visited family and friends in Wisconsin.
"It was great to share it with them and everyone's anticipation made it all the more exciting," says Raboin, who is due Jan. 7, 2013.
"I was completely floored that this was a boy! This pregnancy felt so similar to Ella that I was completely convinced it was another girl," says Raboin.
Anna and Andy Stalk are considering having a gender reveal party. They have an ultrasound scheduled for Sept. 12. The Stalks went to a gender reveal party a few months ago in Madison and although they enjoyed it, they overheard a guest suggesting to another guest that finding out the sex of the baby should be a private experience. (OnMilwaukee.com's Jeff Sherman recently blogged about photo taking during intimate milestones).
"I can't decide if my friends and family would want to come to something like this or not. Would they rather just find out on Facebook?" says Stalk. "But, hey, there's cake. Who doesn't like cake?"
But Raboin says the gender reveal party really meant a lot to her family.
"They were all so happy and honored to be a part of this. They thought we'd just give them a call from California when we found out," she says.
zbsffuwysyuecssywestfzuvfuvwbbrcxax
Talkbacks
milw mom | Aug. 13, 2012 at 4:26 p.m. (report)
As a soon-to-be mom of baby #2 - we found out the gender at our ultrasound about a week ago. I do think there is something to it being just between the parents at the first reveal, it instantly makes the experience fun and exciting (kind of in the same way a positive pregnancy test at home does between the parents)...it gets your heart fluttering. However, who's to say you don't find out at the ultrasound, have your private moment and then get to baking your own cake to share at a party with gender revealing frosting inside. Seems like a fun way to tell everyone!
Facebook Comments
Disclaimer: Please note that Facebook comments are posted through Facebook and cannot be approved, edited or declined by OnMilwaukee.com. The opinions expressed in Facebook comments do not necessarily reflect those of OnMilwaukee.com or its staff.