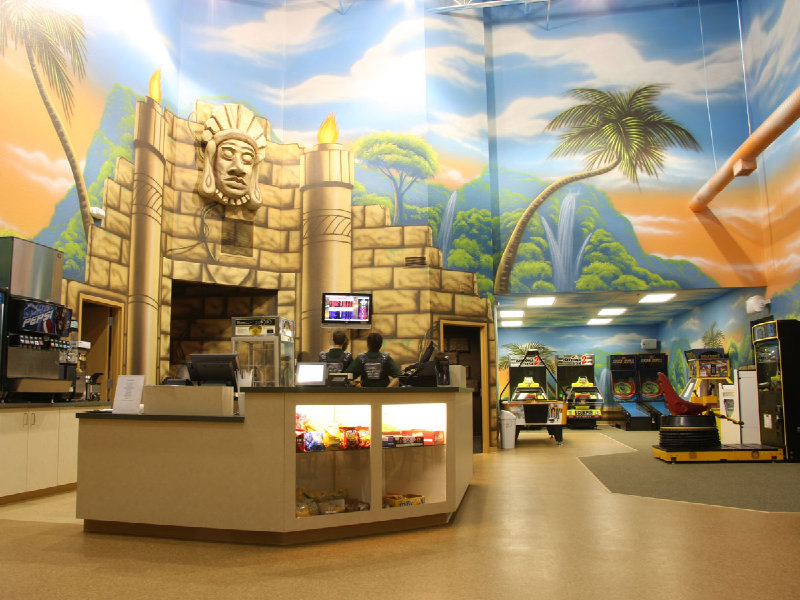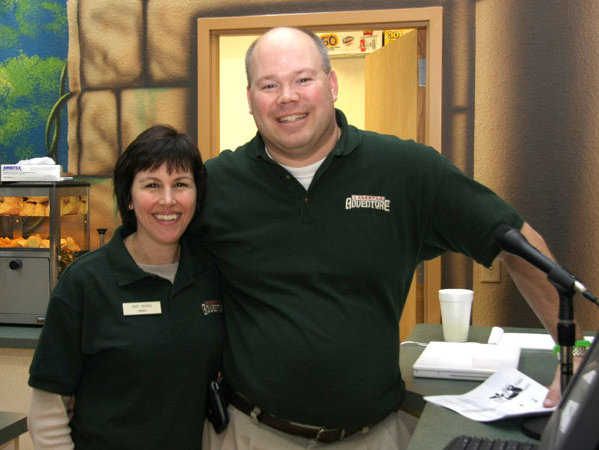 Shot in the dark: Lasertag Adventure offers family fun
"We're bored. There is nothing to do."
Parents throughout the area will hear that complaint daily while kids are home for Christmas vacation.
Bill Mann is ready for it. And, he has a solution.
Mann and his wife, Amy, recently opened Lasertag Adventure, an interactive game center located at 1814 Dolphin Rd. in Waukesha. Located in an industrial park near Moreland Boulevard and Hwy. 164, the business caters to kids from 7 to 15, but also holds appeal for adventurous young adults and parents.
"If you look at the demographics, our average customer is a 15-year-old male," Mann said. "But, it appeals to people from seven to 77. We had an open house and my manager's grandmother came and played and had a great time."
Mann, who also operates an IT consulting business, was inspired to start the business after taking his sons, Willie and David, to a similar place in Madison.
"We went on a church youth group trip and played and then did it again on a hockey trip," he said. "We had a great time and I found myself asking, 'Why do we have to go so far to do this?' I started digging into it about a year ago."
Games at Lasertag Adventure cost $7.25 (or three for $19.95) and are conducted in a 7,500-sq. ft. arena that features two levels, dazzling lights, smoke, sound and special effects.
"We were going for a "Raiders of the Lost Ark" feel," Mann said, walking through the giant reception area, which features a snack bar and leads to the arena as well as a large arcade and party rooms.
Each player in the game is equipped with a vest and a phaser gun that shoots beams of light. The vest features sensors on the front, back and shoulders and record when they are hit. Once a player is "tagged," his vest and phaser become inoperative for a set amount of time before reactivating. The object of the game is to tag opponents and to capture "bases" that are hidden in the maze-like arena.
Games last about 20 minutes and can feature up to 34 players.
"We can play 40 different game varieties, but when it gets really busy we play two teams against each other or everyone against everybody," Mann said.
Mann's business plan includes the use of memberships. For $25, members get four games of lasertag, soda, tokens, discounted games, 10 percent discounts on concessions and their own lasertag player name.
Regular visitors can keep track of their statistics -- shots fired, accuracy, etc. -- and handicaps can be established in order to allow competition between players of varying skill levels.
"We can have a 20-year-old expert playing an 8-year-old rookie," Mann said. "In that case, the older guy has to tag the younger person three times and the younger person may have to tag the older player once.
"In most cases, we try to keep people of the same ages together. If we have a mix of people, we'll divide the teams and try to make it fair.
"The day after Christmas, we'll have a junior tournament for kids 13 and under. That should be fun. That night, we'll have a member's only night when people can try some new games."
Mann knows that keeping the experience fresh is critical to attracting repeat customers.
"We're really trying to cater to families," he said. "Moms can drop their kids off here and know that it's a safe environment. Or, they can sit and have a cup of coffee and read a book in the snack bar. The dads can watch sports on TV.
"It's just a good place for families to spend time together."
Facebook Comments
Disclaimer: Please note that Facebook comments are posted through Facebook and cannot be approved, edited or declined by OnMilwaukee.com. The opinions expressed in Facebook comments do not necessarily reflect those of OnMilwaukee.com or its staff.