Have yourself a very merry "mocktail"
All week long we will be featuring holiday recipes, local gift guides and more during "Home for the Holidays Week" brought to you by Sendik's Food Market. Your trusted, local grocer.
At times, alcohol can be a real buzzkill – or the hangover can be – and so you might not always want to pop the cork and get down with drinking. However, it is the holidays, and for those who are fond of getting festive without any unfortunate day-after fuss, non-alcoholic beverages do exist. (We might often forget that they do in Milwaukee, but they do!)
The Internet is runneth over with non-alcoholic – or "mocktail" – recipes, and here are a handful of products that will put some fizz, but not post-drinking fizzle, into your holiday cheer.
All of these beverages are available at Sendik's Mequon location and other grocery stores in the area. Just unscrew and unwind!
1. The classic
Welp, there's always tried-and-true Welch's. The gold foil over the screw-off cap and the "champagne-like" appearance of the bottle make this a particularly celebratory, booze-free option. It's also more on the sugary side – as is juice – that kids will particularly dig.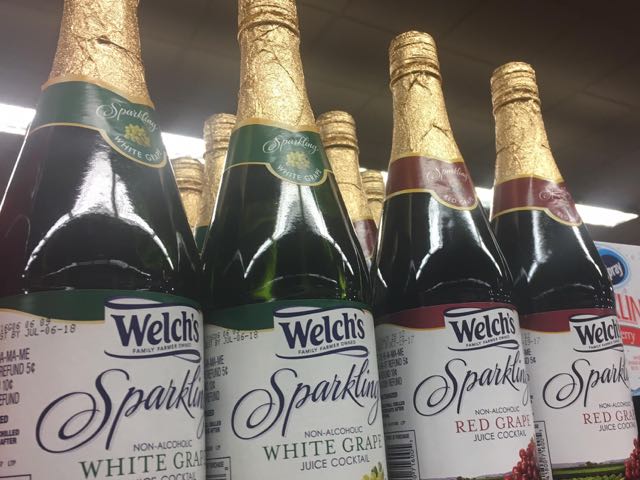 2. The local
Made-in-Milwaukee Top Note produces tonic syrups that, when mixed with carbonated water, can be served as a refreshing, booze-free beverage. "The tonics, which incorporate a balance of bitter, sour and sweet flavors, have half the sugar and calories of standard tonic water," writes Lori Fredrich, in her article about this company.
3. The free
It's not free in price, of course, but Zevia is free of sugar, juice and artificial sweeteners. The sparkling pear is particularly appealing. This sparkling cider is probably best served to adults because it lacks the uber sweetness of juice.
4. The fancy
Ooo la la it's le Village, a product of France with an old timey swing-top cap. Le Village products have no preservatives and a crisp and refreshing finish that drinkers of all ages will appreciate. It's slightly more expensive than other brands, but worth it.
5. The kosher
It's not going to be endorsed by a sommelier anytime soon, but if you're looking for a kosher, "virgin" and festive bottle, Kedem-brand sparkling juice is your guy.
Facebook Comments
Disclaimer: Please note that Facebook comments are posted through Facebook and cannot be approved, edited or declined by OnMilwaukee.com. The opinions expressed in Facebook comments do not necessarily reflect those of OnMilwaukee.com or its staff.