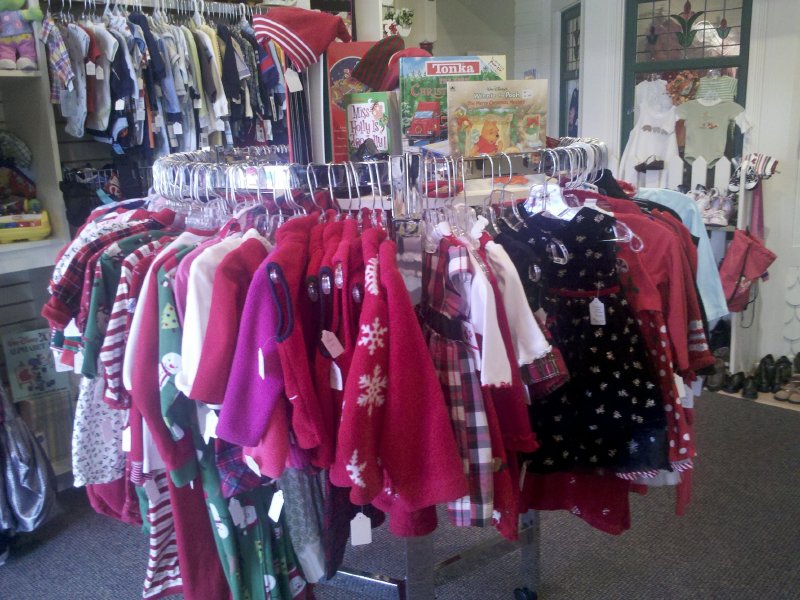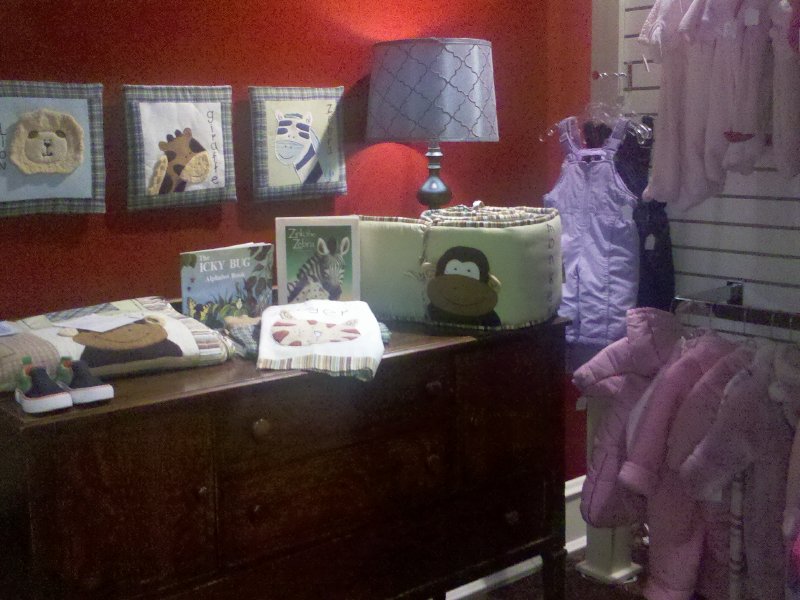 They Grow Like Weeds blooms in Greendale
Diane Chilinski, co-owner of They Grow Like Weeds children's resale shop, says her venture is a win-win situation. She and her husband, who works full time as a teacher, have the opportunity to own a family business that in turn helps other families meet their bottom lines.
"In these tough economic times families are struggling, but even though they struggle, they still have needs for their families," says Chilinski, who has one 6-year-old son. "I offer them an alternative to buy excellent quality items that they need and want for their children without paying department store prices."
They Grow Like Weeds, 5676 Broad St. in Greendale, is a boutique-style shop featuring gently used clothes and accessories for infants, school-aged kids and teens. Many of the customers buy and sell items that their kids have outgrown. There are more than 5,000 pieces for sale and some still have the tags on them.
"Folks comment that it does not seem like a resale store because everything is in such excellent shape and very high quality. It's very organized and neat. And it does not smell like a resale place," says Chilinski.
They Grow Like Weeds opened on Sept. 1, 2011. Chilinski, who worked with disabled adults for 27 years prior to opening the shop, says she always loved shopping for her family, and wanted to offer other parents the opportunity to do the same in an affordable fashion.

She also liked the idea of owning a "green" business that was based on recycling and reusing.
Because so many families have been forced to spend less, many are discovering resale shopping for the first time. Hence, the "bad" economy has actually been good for Chilinski. She wholeheartedly believes, however, that if the economy improves, resale shopping will continue to be practiced and appreciated by her customers who are new to the concept.
"They realize that it is fun, affordable and they can still buy excellent quality items at a great price," says Chilinski. "The trend of resale shopping is something that I feel will remain. People truly love it."
People can attempt to sell their gently used items by making an appointment at the shop. For a clothing item to be considered it must be for the current season, laundered and free of stains, rips, missing buttons or broken zippers. Toys must be in working order with batteries included if required and not on a recall list.
"I am very picky about what items I will purchase. I maintain a store that has outstanding quality items," she says.
They Grow Like Weeds has a fair share of designer clothing and sports garments available for sale.

Chilinski says her items are roughly 75 percent cheaper than they were when purchased new. She says baby gear sells the best at her shop, but winter wear has done very well, too.
The antique decor – including a crib from a 1920s orphanage – adds to the charm.
"Customers have said that the store is different from the traditional resale store. It has a very charming, very boutique-like feel," says Chilinski.
ewqetrwqrwwdafcxzxdrwzb
Facebook Comments
Disclaimer: Please note that Facebook comments are posted through Facebook and cannot be approved, edited or declined by OnMilwaukee.com. The opinions expressed in Facebook comments do not necessarily reflect those of OnMilwaukee.com or its staff.