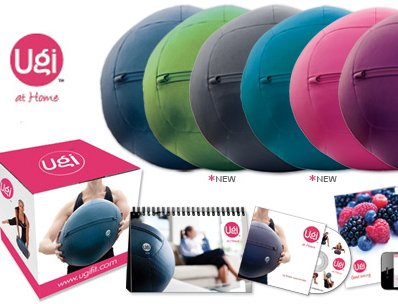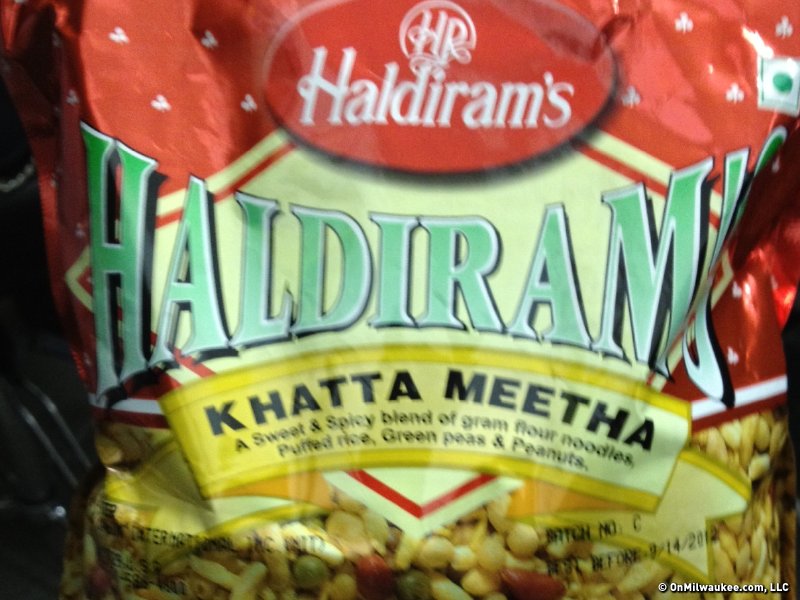 OnMilwaukee.com recommends, Jan. 22, 2012
Preserve your pictures, care for your pearly whites and kick your at-home workouts into high gear. Find out how – and pick up even more suggestions – in this week's edition of OnMilwaukee.com Recommends.
Aluminyze – I was a little skeptical about the idea of "aluminizing" one of my photos, but I gave it a whirl and the results were really stunning. I chose a digital image of my son and I standing on the third base line at Citi Field and had it enlarged to 8x10. I chose the option that basically takes the whites out of the photo and lets the aluminum the photo is printed on replace them. The result is an almost surreal image of an almost surreal moment when we found ourselves on an MLB field together. The total package cost about $25 and included a choice of wall mount or desktop stand (each comes pre-mounted to the back of the metal print). You won't likely Aluminyze all your photos, but check out the website (I tried without luck to make a representative scan of my image) and you just might decide to give some of your best-loved images this eye-catching special treatment. – Bobby Tanzilo
Ugi – I thought I was fit. I thought I was strong. I thought I had cardiovascular endurance. That was until I got Ugi-ed! I had my reservations about the squishy, oversized version of a weighted medicine ball until I tried it. The brightly hued ball has shaken up my resistance training and been an excellent option for me to "get it all in" on time-pressed days. Ugi graciously sent me the 10-pound "Ugi at Home System." The beautiful packaging, slick piece of equipment and the comprehensive program included instantly impressed me. The Ugi program covers five 30-minute, full-body workout programs detailed both in hardbound book and DVD instructional format, plus includes a sensible nutrition program/journal to keep you focused on your goals. Each workout is comprised of 30 exercises performed back-to-back for one minute each that are a combination of cardio, strength conditioning and core training. You can alternately piece two workouts together for a one-hour workout three days a week or even do the circuit with 30-second work intervals for a 15-minute quickie. Each movement utilizes the Ugi to get your heart rate up and work every muscle in your body. The Ugi is held, tossed, chopped, used for balance and to balance on. I confess, the Ugi "minutes" were some of the longest 60-second stretches of my fitness life. Exercises I had previously mastered like side plank took on a whole new wobbly challenge. The Ugi worked me so hard that I found myself panting on the floor as the athlete in the DVD continued each exercise effortlessly. My only beef with this brilliant program is the looped soundtrack and shouted countdown on the DVD that made me feel like I was working out to a Barney episode. My advice is to use the DVD to learn the exercises and then graduate to using the book as an outline for the workouts. Then, you can use the free Ugi iPhone App or a countdown timer like the Gymboss and your own playlist. Learn more and purchase the Ugi here. – Lindsay Garric
Replacing your toothbrush – Usually I'm a big proponent of the "use it 'til it dies" mantra, but toothbrushes are an exception. When the bristles start looking like more like a koosh ball than a brush, it's out. There's a night-and-day difference between a scraggly castaway and a fresh-out-of-the-box toothbrush. It's easier to use and cleans better. Yes, this is me kind of nerding out and I probably sound a little like your mother when I say this, but it'll save you in the long run when you don't need a dentist spelunking around your mouth trying to fix your not-so-pearly whites. Four out of five dentists can't be wrong. – Renee Lorenz
Haldiram's Khatta Meetha snacks – I usually have a few minutes to kill before my bass lesson at Lincoln Music House, so I spend a lot of time perusing the goods at Best Food Store, 3405 S. 13th St., an Indian grocery and video store that's across the street. Since doing this, my incense collection and interest in Indian DVDs has increased by about 200 percent. I have also made a concerted effort to find Indian food munchies to eat as an alternative to my usual tortilla chips or pretzels. My favorite so far is a bagged snack called Khatta Meetha, a spicy-yet-sweet mix of gram flour noodles, green peas, puffed rice and peanuts. It's crunchy, curry flavored, low-ish in fat and best of all, comes sealed in a foil "membrane" package with a slide-lock that keeps 'em fresh for much longer than the chip clip. So, any Bollywood film recommendations for me? – Molly Snyder
Facebook Comments
Disclaimer: Please note that Facebook comments are posted through Facebook and cannot be approved, edited or declined by OnMilwaukee.com. The opinions expressed in Facebook comments do not necessarily reflect those of OnMilwaukee.com or its staff.