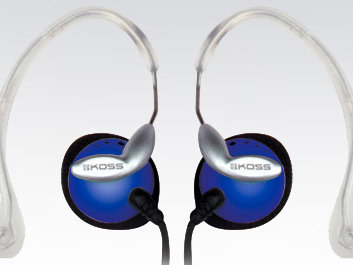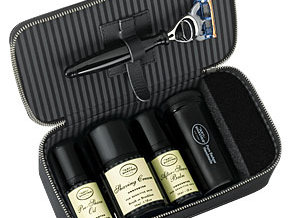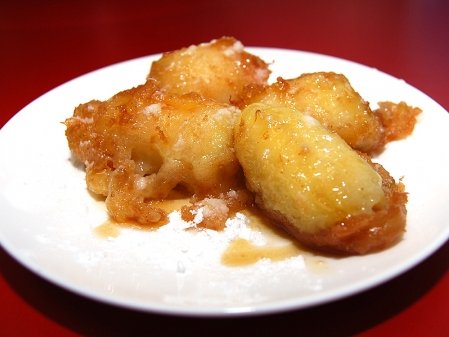 OnMilwaukee.com Recommends: Jan. 28, 2010
We of the OnMilwaukee.com editorial crew are an eclectic bunch with different backgrounds and interests. So it stands to reason that our weekly installment of recommendations includes a little bit of everything sometimes ... like this week.

Here are a few of our favorite things:

Hamilton Beach Deep Fryer -- So, I bought my husband a deep fryer for Christmas. We usually eat pretty healthily, but we all have our weaknesses (Read: Palomino's deep fried pickles) and this was one kitchen gadget that sounded like way too much fun to pass up. So far, it's proven worthy of its $60 price tag. It takes a whole gallon of vegetable oil to fill it, but if you strain it when you're done, there's no reason you can't reuse it. All your food is going to taste fried anyhow. We took it on its maiden voyage on New Year's Day and deep fried a basket's worth of perfect falafel balls, which we ate in fresh pitas with hummus, spinach and tomatoes. The next time we used it we went Japanese, battering everything from sweet potatoes to green beans to broccoli for some delicious vegetable tempura. We made a dipping sauce from soy sauce, ginger and garlic. For dessert, we used the same tempura batter on a couple of bananas. After about a minute of frying, we took them out of the oil, drizzled them in maple syrup and sprinkled with powdered sugar. I'm not saying you should deep fry every meal, but on occasion, it can be a fun kitchen experiment. -- Julie Lawrence

Theartofshaving.com -- I'm probably too lazy to use a shaving brush all the time, but I just might buy one from this site where you can get a cool badger brush for about $50 or a sterling silver set for $1,700. My better half got a sample of pre-shave oil, shaving cream and after-shave balm, and the products were impressive. I especially liked the pre-shave oil. The stuff isn't cheap, but your face is worth it, isn't it? -- Drew Olson

Indulgence Chocolatiers chocolate bar with sea salt -- Chocolate and salt all mixed together. Honestly, do I need to say more? This 3.5-ounce bar, made in Waukesha, is 41 percent cacao milk chocolate but it also has sea salt sprinkled inside. It's like a sweet, salty sensation and pure, locally made, gourmet goodness. Three bars sell for $18. -- Jeff Sherman

Gaylord Nelson: Champion for Our Earth (Wisconsin Historical Society Press) -- Celebrate the 40th anniversary of Earth Day with your kids by sharing this latest installment in WHS Press' Badger Biographies Series. A state senator and two-term Wisconsin governor, Nelson created Earth Day in 1970 to help focus attention on environmental concerns. But by then Nelson had already been championing environmental causes and warning of the danger we were causing the Earth for 20 years. Young readers and adults alike can learn about how this young law student grew into a humanitarian, statesman and environmental activist in this book, penned by Sheila Terman Cohen. -- Bobby Tanzilo

Koss Clipper earphones -- I love my iPod, I really do. But those stylish ear buds just don't do it for my oddly-proportioned ears (go ahead, look at my byline picture, I'll wait ... see?). They look good and are great for listening to music while sitting at my desk, but when it comes to working out, they pop out every few minutes. This inexpensive model ($19.99) does the trick. The earphones sound great, and the behind-the-ear wire is adjustable (though it requires a little careful effort), keeping the little buggers on your ear no matter how vigorous the workout. Plus, it has volume control, too. Pick up a pair for yourself at the Koss Factory Store, 4129 N. Port Washington Rd. Did I mention the "no questions asked" lifetime warranty? Beat that. -- Andrew Wagner
Talkbacks
drew_106 | Jan. 28, 2010 at 9:39 a.m. (report)
Earbuds don't stay in my ears either.
mikeyp3 | Jan. 28, 2010 at 7:53 a.m. (report)
I agree with Jeff that Indulgence Chocolatiers chocolates are awesome. If you'd like to try it before buying a bunch of bars -- a wide variety of Indulgence chocolates are available at Marc Bianchini's INDULGE Wine Room on Milwaukee Street. They're even better when you pair them with a great wine...
Facebook Comments
Disclaimer: Please note that Facebook comments are posted through Facebook and cannot be approved, edited or declined by OnMilwaukee.com. The opinions expressed in Facebook comments do not necessarily reflect those of OnMilwaukee.com or its staff.