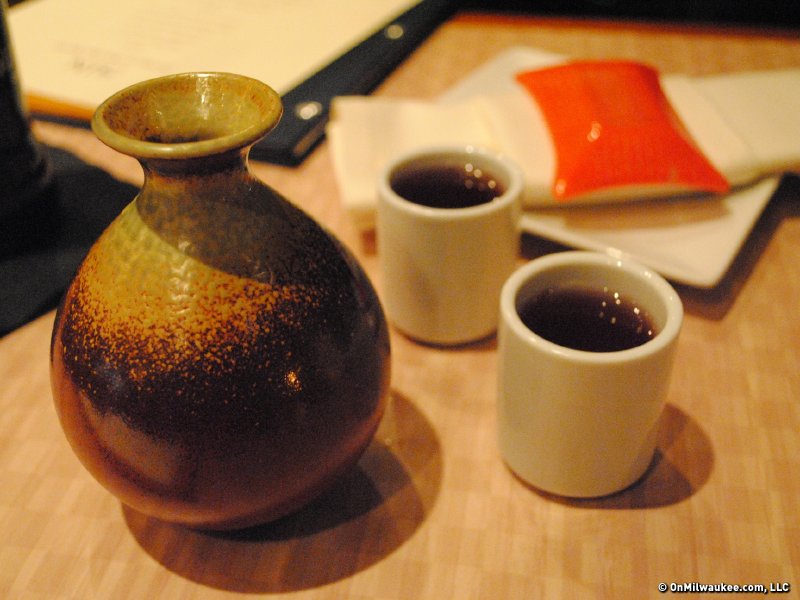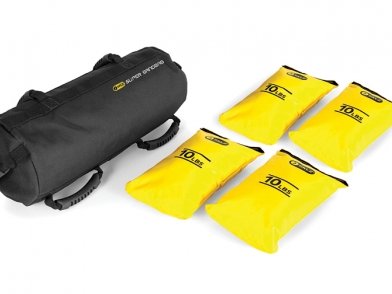 OnMilwaukee.com recommends, Jan. 28, 2012
Need a new way to get your butt in gear, a sweet sake to warm up your winter months or a new story for the little ones? Check out this week's OnMilwaukee.com Recommends for more.
Kohl's Cares editions of Eric Carle books – Kohl's revisits some great picture books from artist and author Eric Carle as part of its Kohl's Cares publishing program that offers classic kids' hardcovers and related plush toys for $5 each, with all proceeds going to support children's heath and education initiatives. It's hard to beat the titles featured at the moment. "Brown Bear, Brown Bear, What Do You See?," "The Very Busy Spider" and "Does a Kangaroo Have a Mother, Too?" remain daily favorites at our house and "10 Little Rubber Ducks" likely won't be far behind. New to the series is a set of 15 Carle notecards for five bucks, too. A deal that can't be beat on books that are unbeatable and all for a great cause. – Bobby Tanzilo
Razzy Samurai – If you like the raspberry liqueur Chambord, try Screaming Tuna's Razzy Samurai sake. For $10 you get about four small cups of the hot, sweet, potent beverage. The heat is a comforting winter warm-up and the sweet reminds that summertime beverages are just around the corner. (And by "around the corner" I guess I mean at least five months away. Sigh.) Screaming Tuna is located at 106 W. Seeboth St. and they have delicious fresh sushi and sashimi as well. – Molly Snyder
Sandbags – My previous perception of sandbags was that they were only useful loaded in the back of my two-wheel drive SUV in winter to prevent fishtailing. And though my annual sandbag lug produces an increased heart rate and sore muscles, I didn't realize the fitness application of sandbags until recently. Sandbag training is all the rage, especially with functional fitness freaks looking for the next challenge. Essentially a tough fabric outer shell with fillable inserts for weight, you use the various grips on the sandbag to perform multi-planar, explosive movements that get your heart pumping and your muscles shaking. I've been experimenting with two sandbags I was sent that I've progressively loaded from 5 to 20 pounds: the SKLZ Super Sandbag and the "Lady Spartan" Brute Force Sandbag. These workouts get me winded fast, produce tons of sweat and have noticeably changed my rear view. (The power of the sandbag movements can't help but(t) shape your glutes.) The SKLZ bag comes with four 10-pound fillable inserts for a max of a 40-pound bag. The Brute Force sandbag comes with two fill bags (one 25-pound and one 45-pound) for a max of 70 pounds. The pros to the SKLZ bag are the price (on sale for $39.99 right now,) the smaller size and multiple fill bags, making the SKLZ bag a great option for beginning exercisers. The Brute Force Bag's longer length feels more ergonomically appropriate and tough enough to withstand any way you toss, slam, lift or throw it. Even so, Brute Force offers a two-year repair or replacement guarantee. The Brute Force bag also has a higher price point, but as in all things – you get what you pay for. The bottom line? If you are looking for a simple-to-use, adjustable piece of resistance equipment that enables you to work out your entire body anywhere, the sandbag is the perfect choice. Learn more at bruteforcesandbags.com and sklz.com – Lindsay Garric
Facebook Comments
Disclaimer: Please note that Facebook comments are posted through Facebook and cannot be approved, edited or declined by OnMilwaukee.com. The opinions expressed in Facebook comments do not necessarily reflect those of OnMilwaukee.com or its staff.