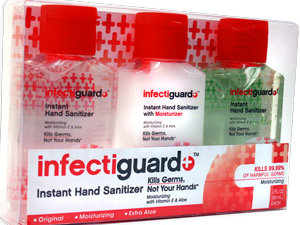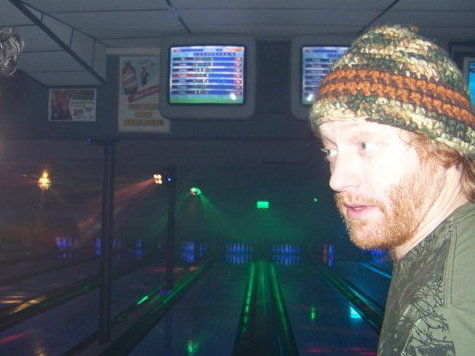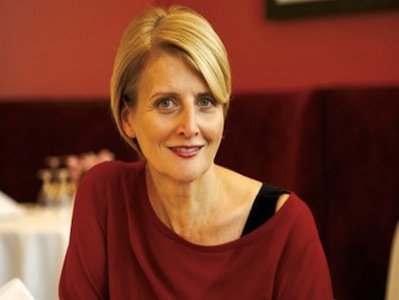 OnMilwaukee.com Recommends: Feb. 11
This week, our minds are on fun, snacks and good hygiene and self-improvement. We're a well-rounded bunch of writers so maybe you'll find something for you in this latest installment of OnMilwaukee.com Recommends.
Bay View Bowl's "Glow Bowl" -- Every Saturday night at 9 p.m. the league bowlers go home and the bright overhead lights are replaced with ambient multi-colored and black lighting. It's the perfect setting for a few cheap drinks and enough high-fiving to last you for the rest of the year. Bay View Bowl, 2416 S. Kinnickinnic Ave., feels old school even though it has "modern" conveniences like automatic scoring and a rockin' juke box. If the head pin is orange and you throw a strike, you get to spin the big wheel for pizza or money. And remember, it is your duty as a Milwaukeean to occasionally knock down a few pins, so get on it. -- Molly Snyder Edler
"Love What You Do" by Dorothy Cann Hamilton -- One of the first things this book tells you the reader is that job satisfaction is the lowest it's been in 20 years and only one in five workers claim to have their "dream job." And with that, she's off. The author, who also happens to be the founder of the French Culinary Institute, has a strong message in her recently released book: your career shouldn't feel like a punishment. It should reflect your passions in life. In her case, it was food and so this 170-pager, then, is a go-to guide for anyone seeking a career in the culinary industry. In fact, the book's tagline is "Building a Career in the Culinary Industry." But even if you aren't dreaming of becoming a personal chef or opening your own restaurant, the advice in these pages still applies. Interspersed with space for note taking -- Hamilton poses questions and exercises, such as listing your favorite activities and dream jobs to look for overlap, making lists of goals and charting pros and cons of change -- the book works as a tool for anyone desiring workplace happiness and / or a big career change. -- Julie Lawrence
The Gyros Stand and Golden Gyros -- Even on the coldest winter day, you're likely to find lines of custard fans at Kopp's, Gilles and Leon's. If you get the hankering while driving around the 1100 block of East Oklahoma Avenue, check out The Gyros Stand, 1110 E. Oklahoma Ave. Good custard. Good burgers and, of course, gyros. The same scouting report applies to Golden Gyros, 7233 W. Lincoln Ave. These places have got you covered. -- Drew Olson
Jimbo's Car Wash -- Jimbo's Car Wash, 310 E. Capitol Dr., is nothing fancy. It's a shack, of sorts, but the staff there does a great job at cleaning your car or truck. They vacuum, do windows and your dashboard, and use all fresh water and cloths. You even get a $1 off coupon for your next visit every time you go. Full inside / out washes start at about $10. -- Jeff Sherman

Infectiguard hand sanitizer -- With the hand sanitizer pump bottles becoming ubiquitous in these days of H1N1, it had to happen. Somebody had to realize that we didn't only want the smell of alcohol on our hands all day and that all that booze was leaching the moisture out of our skin. Infectiguard, which has a reassuringly "medical" look to its packaging, laces its hand sanitizer ("proven to kill 99.99 percent of germs") with moisturizing aloe vera and vitamin E and a subtle fragrance. It's not sticky or greasy. An 8-ounce pump bottle runs $2.99. Infectiguard also makes smaller travel versions, a spray and a wipe at the same price point. For $9.99 you can get an Infectiguard toothbrush sanitizer which used ultraviolet light to put the sparkle back into your brush. -- Bobby Tanzilo
Talkbacks
Pete. | Feb. 12, 2010 at 12:52 p.m. (report)
Is Bay View Bowl smoke-free?
CoolerKing | Feb. 12, 2010 at 7:01 a.m. (report)
The Gyros Stand is great. It's been around for a long time, the food is top shelf and it's always squeaky clean.
Facebook Comments
Disclaimer: Please note that Facebook comments are posted through Facebook and cannot be approved, edited or declined by OnMilwaukee.com. The opinions expressed in Facebook comments do not necessarily reflect those of OnMilwaukee.com or its staff.